This is a recipe for our favorite chocolate wafer icebox cake.
A Short History of Icebox Cakes
Icebox cakes are named after (you guessed it!) iceboxes, the non-mechanical predecessors of today's refrigerators. Earlier versions of the recipe included trifles and charlottes. In the 1920s and 1930s, food manufacturers, including particularly Nabisco, developed recipes using their product and taking advantage of this newly accessible appliance.
About Chocolate Wafer Icebox Cakes
In our house, we celebrate the dog days of summer with a chocolate wafer icebox cake. It's the perfect lazy summer evening dessert. It takes minutes to assemble, doesn't require turning on the oven, and looks and tastes like a million dollars.
One of the best things about icebox cakes is the endless room they leave for experimentation. Take any cookie from the cookie aisle (especially graham crackers!). Combine it with any fruit and whipped cream. Stick it in a cake pan overnight and voila! Somehow simple ingredients combine together magically in the refrigerator overnight to become something magical – gooey, and surprisingly light despite the ingredient list.
Our favorite flavor combination is the ultra classic icebox cake combo — chocolate wafer cookie and vanilla whipped cream. Writing this recipe down feels a little ridiculous as it contains a mere 4 ingredients. Just in case you haven't had a chocolate icebox cake before, or need a little nudge in the (right) direction, here it is.
Summer Sweets
Here are a few other favorite summer sweets.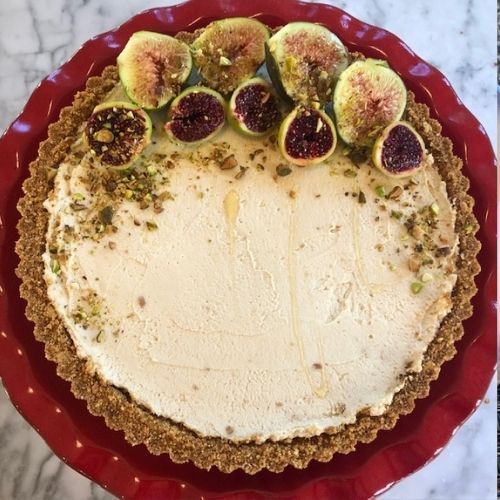 Useful Tools for Making this Chocolate Wafer Icebox Cake
To make this extra fancy, we like to make it in our adjustable cake mold ring lined with acetate paper. However, if you don't have either, we promise that it will work just fine in a 8 x 4-inch loaf pan or 8-inch springform pan. The loaf pan makes a nice long log  of a cake that looks quite elegant on a rectangular cake platter.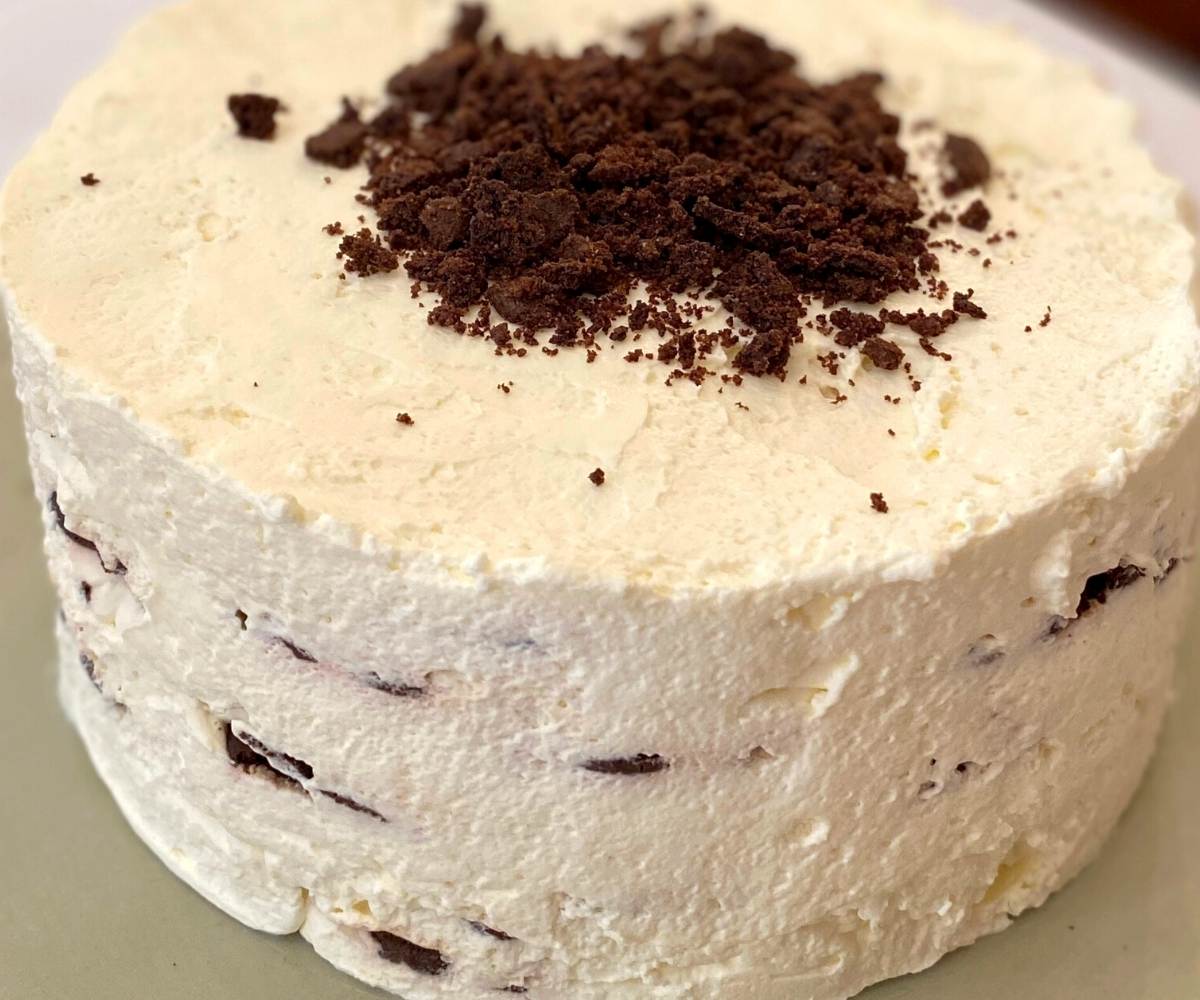 Most Amazing Chocolate Wafer Icebox Cake
This is a recipe for our favorite chocolate wafer icebox cake. It comes together almost instantly. After an overnight rest in the refrigerator, a creamy, dreamy dessert emerges!
Equipment
6-inch ring mold

acetate paper
Ingredients
3

cups

heavy whipping cream

3

tablespoons

sugar

1

tablespoon

vanilla extract

18

oz

chocolate wafer cookies.
Instructions
Line the mold of your choice with acetate paper or plastic wrap. Use multiple pieces of plastic wrap and be sure to let some drape over all sides of the pan. This will make it as easy as possible to get the cake out of the pan. We typically make this recipe in a 4 x 8 inch loaf pan or a tall 6-inch cake mold.

Next, whip the cream, sugar, and vanilla in a large bowl, using an electric mixer, or in the bowl of a stand mixer using a whisk attachment on high speed until soft peaks form.

Spread 2/3 cup of whipped cream mixture in the bottom of the pan. Add cookies. Leave a border between the edge of the cookies and the edge of the pan, so that your cake edges look clean.

Repeat layers, alternating cream and cookies, until you reach the top of your mold. End with whipped cream on the top layer.

Set any leftover or broken cookies aside to crumble and use for topping. Set aside any leftover whipped cream to decorate.

Cover with plastic wrap and refrigerate overnight.

Unwrap the cake and turn it out onto a flat serving plate or cake stand. If needed, smooth out the edges of your cake with an offset spatula. Decorate the top of the cake with cookie crumbs, chocolate curls, or cocoa powder.
Affiliate Disclosure: As Amazon Associates, we earn a small commission from qualifying purchases when you click on links embedded in this post.