This Amish cinnamon bread recipe is delightfully sweet and buttery with a cinnamon swirl running through it and over the top.
A Short and Irrelevant History of Amish Cuisine
The Amish are descendants of the Anabaptists, a Swiss religious sect that was part of the Protestant reformation in the 17th century. A group of Anabaptists, led by Joseph Ammann, broke off from the main sect and renamed themselves "Amish" after their leader. They immigrated to the United States, settling first in Pennsylvania, and from there spreading to parts of Ohio and Indiana. As German speakers, they are confusingly known as Pennsylvania Dutch (an Americanization of the German word for "German", "Deutsch").
Amish farmers brought with them their native cuisine (German and Swiss, primarily). These evolved to incorporate American crops like barley, wheat and corn. Amish farmers also generally eat off of their own farms, so their diets were rich in homegrown vegetables and the livestock they raise (aka lots of pork products). None of this, however, is relevant to this recipe. That said, the Amish are known for their baking.
The Not Amish Friendship Bread
There is a lot of confusion around the interwebs about Amish Friendship Breads and Amish Cinnamon Breads. Both became known thanks to chain letters in the 1990s. Both are falsely named "Amish." But, similarities end there. Amish Friendship breads are savory and made with a sourdough starter. Amish Cinnamon Bread is sometimes referred to as the "quick bread recipe version" of Amish Friendship bread, but that is kind of like saying that chocolate chip cookies are the "cookie version" of a whole wheat loaf. This Amish Cinnamon Bread is definitely sweet bread, and could even be called by some a "cake-like" bread.
Buttermilk Substitutes
Don't have any buttermilk lying around? Here are some alternatives:
Add 1 tbsp lemon juice or vinegar to 1 cup of milk.
Stir together 1/2 cup plain yogur or sour cream and 1/2 cup milk or water.
Cinnamony Treats
Love the taste of cinnamon in the morning? It's a wonderful spice. So do we! Here are a few more of our favorite cinnamon recipes, from coffee cakes to cinnamon rolls to breakfast breads.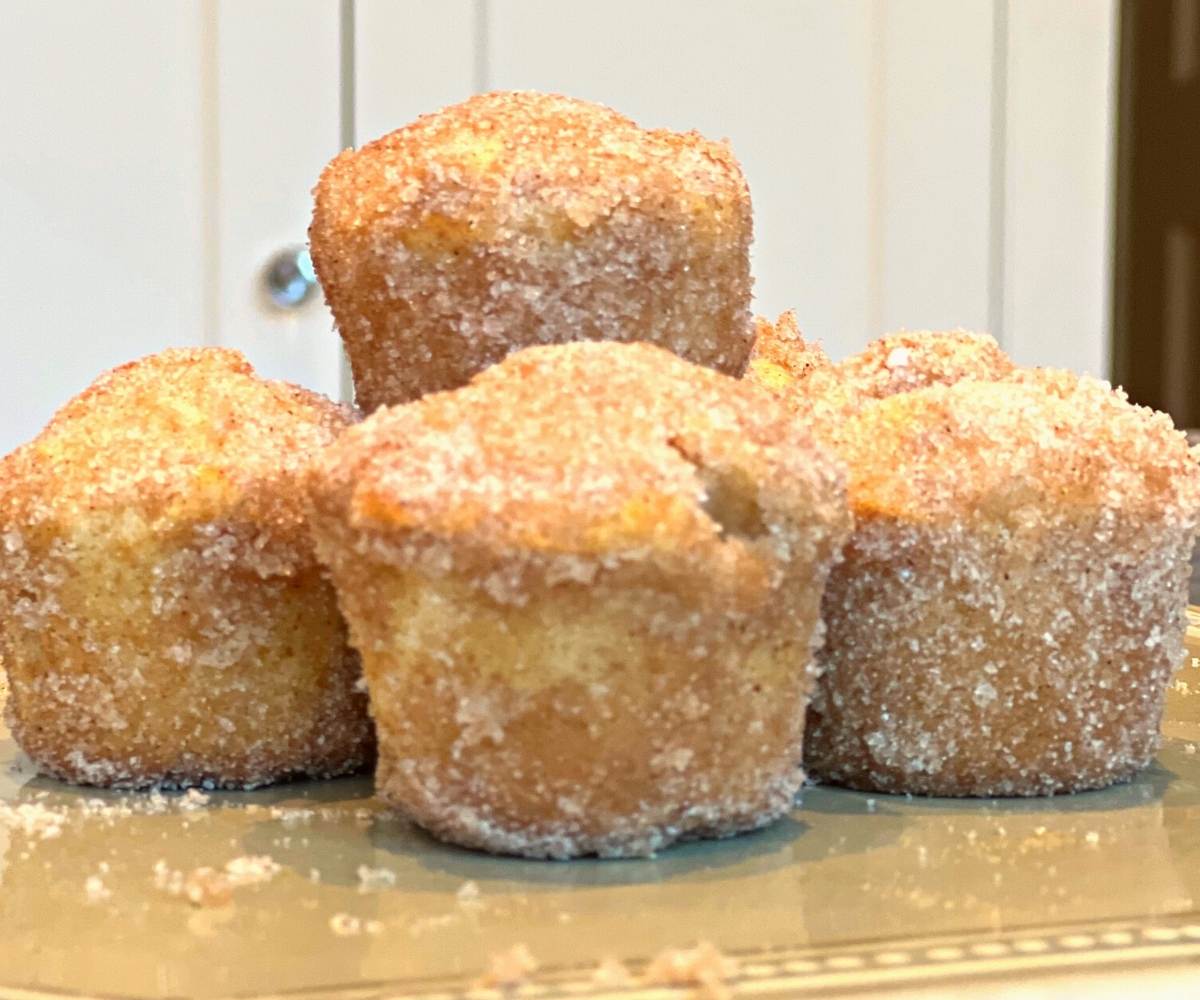 Useful Tools for Making this Amish Cinnamon Bread Recipe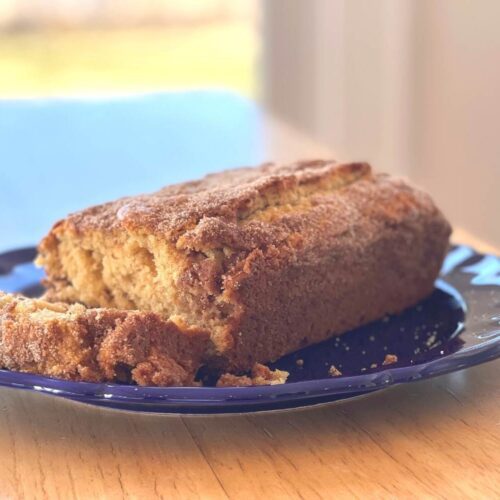 Best Amish Cinnamon Bread Recipe
This is the best Amish cinnamon bread recipe we know. It has a generous swirl of cinnamon bread through the middle and over the top, making it a decadent but delicious breakfast treat.
Equipment
9 x 5 loaf pan

parchment paper
Ingredients
For the cinnamon mixture (filling and topping):
1/3

cup

sugar

1 1/2

tsp

cinnamon
For the loaf
1/2

cup

butter at room temperature

1

cup

of sugar

1

egg at room temperature

1

cup

buttermilk

2

cups

all purpose flour

1

tsp

baking soda
Instructions
For the Cinnamon Sugar Mixture:
In a small bowl, mix together the cinnamon and the sugar. Set aside.
For the Loaf:
Grease and line a 9 x 5 inch loaf pan with parchment paper. Preheat oven to 350 F.

In a large bowl using a hand mixer, or in the bowl of a stand mixer using a paddle attachment, cream together the sugar and butter until light and fluffy. Add the egg and buttermilk and beat until well incorporated.

Siff the flour and the baking soda into the wet ingredients and stir to combine.

Spoon half of the batter into the prepared loaf pan and sprinkle half of the cinnamon sugar over the batter.

Cover with the remaining batter and sprinkle the rest of the cinnamon sugar on top of the batter.

Bake in preheated oven for 40 to 50 minutes until a cake tester inserted into the center of the loaf comes out clean.

Remove from oven and let the bread cool for 10 minutes before removing from pan to a wire rack to fully cool.

Try very hard not to eat the whole loaf in one sitting.
Affiliate Disclosure: As Amazon Associates, we earn a small commission from qualifying purchases when you click on links embedded in this post.