These delicious muffins get dipped in browned butter and then dusted with cinnamon sugar. There's no better way to start your morning than this browned butter cinnamon muffin recipe!
A Short History of Cinnamon
We think of cinnamon as a ubiquitious North American spice. It is so central to American baking that you can't make an apple pie without it. We know this because our Mother, in an attempt to appease the many cinnamon-hating French citizens who would show up at our house for Thanksgiving, used to try. In fact, however, Americans are not unique in their love of Cinnamon. Romans used it in religious ceremonies and Egyptians for embalming. In medieval Europe, Cinnamon was revered for its many qualities — digestive, aphrodisiac, and a treatment for coughs and colds. The Dutch and Portugues fought brutally to control the Sri Lankan cinnamon plantations.
Why You Should Make This Delicious Cinnamon Muffin Recipe
These homemade cinnamon muffins are like a sour cream coffee cake, a cinnamon sugar donut, and cinnamon rolls had a baby. What these muffins lack in streusel topping, they make up for in the browned butter cinnamon coating. If that doesn't sound delicious enough to tempt you, we give up. With their quick bake time, the mini muffin version of these make for a quick breakfast so you can enjoy this great recipe on a weekday morning!
Cinnamon Sweets
Love cinnamon? We don't want to limit you to this recipe. Here are a few other great ideas!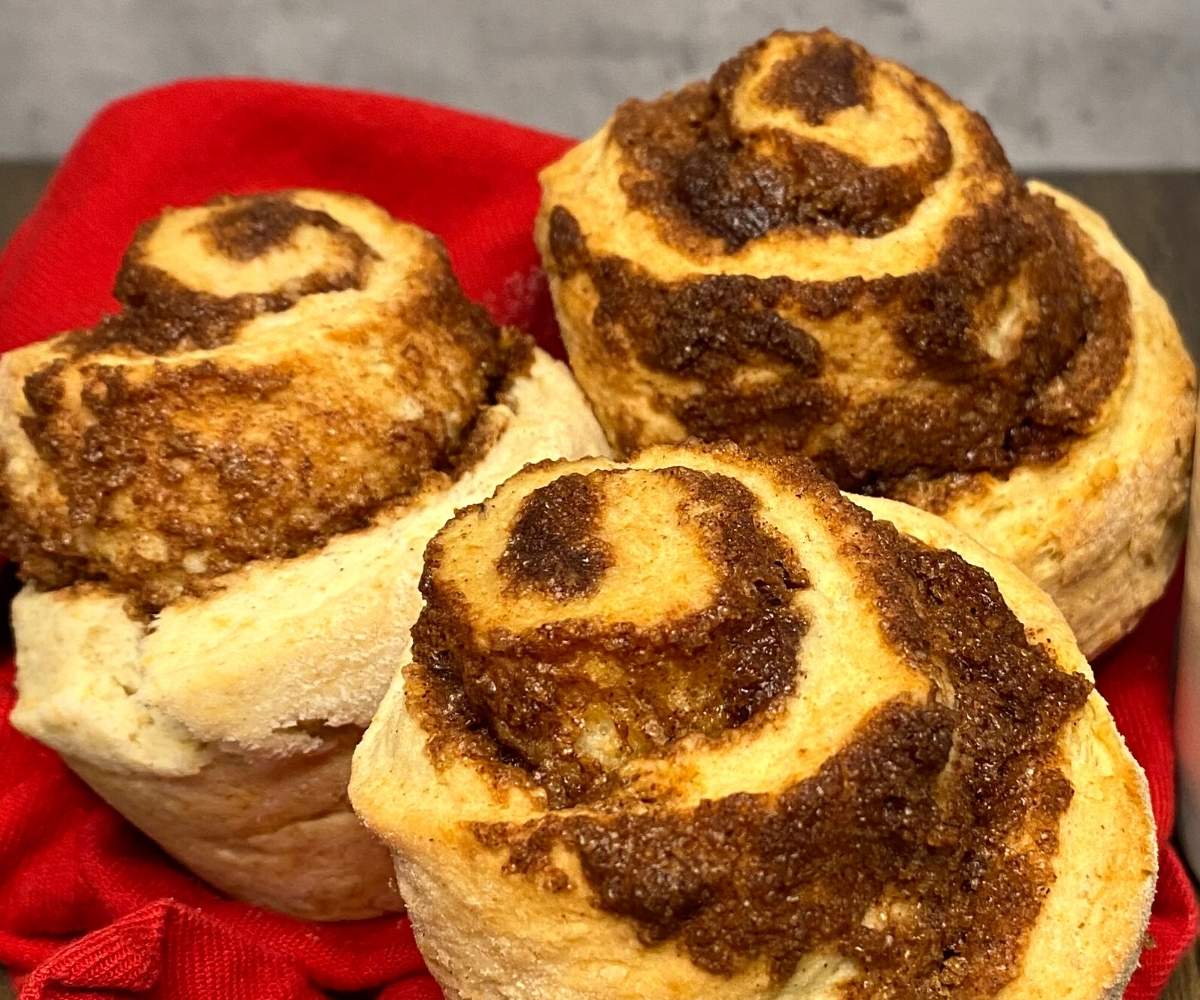 Muffins Galore
We love fluffy muffins. Looking for more ideas for how to fill your muffin cups? Check these tasty muffins out: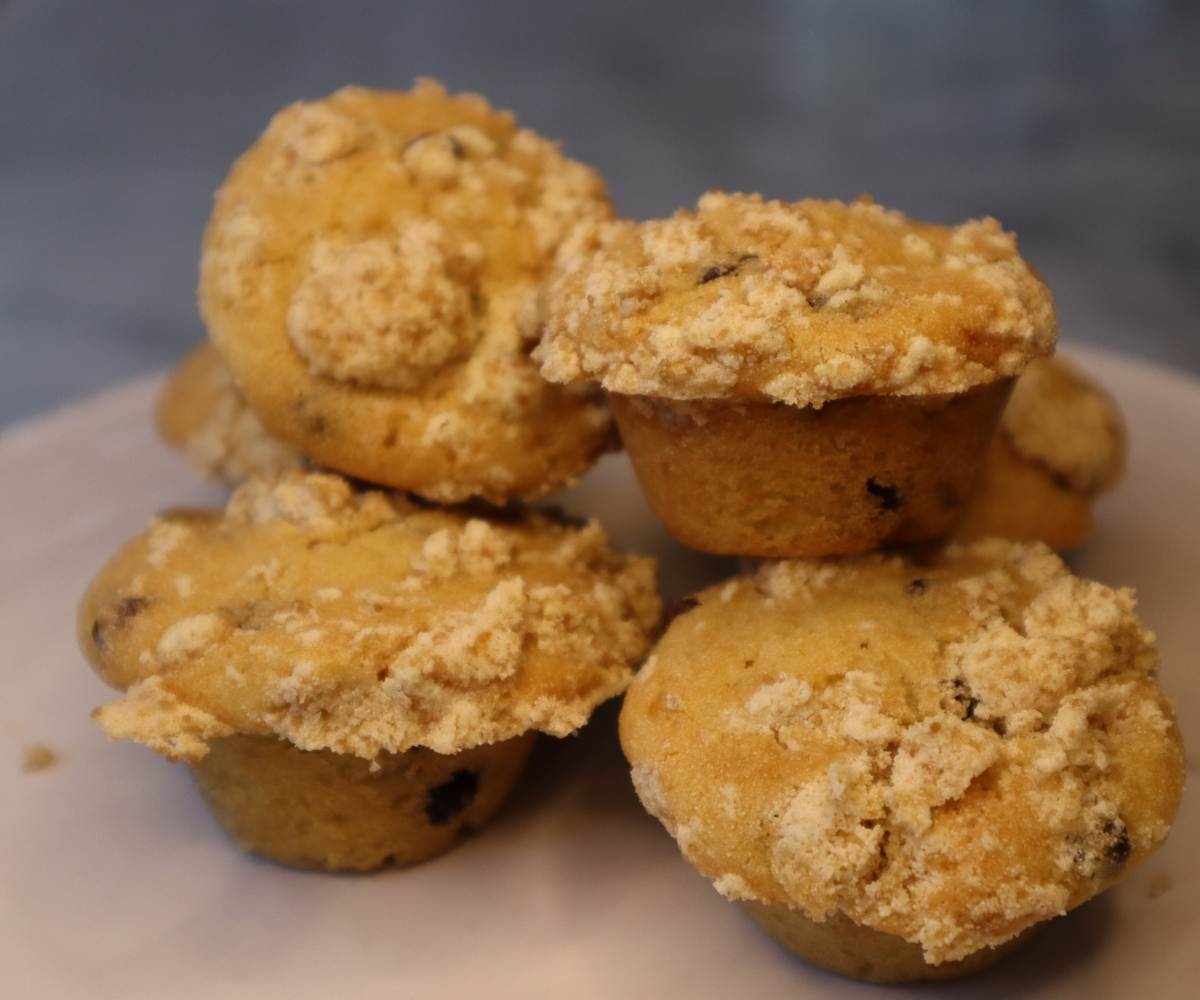 Useful Tools to Make This Browned Butter Cinnamon Muffin Recipe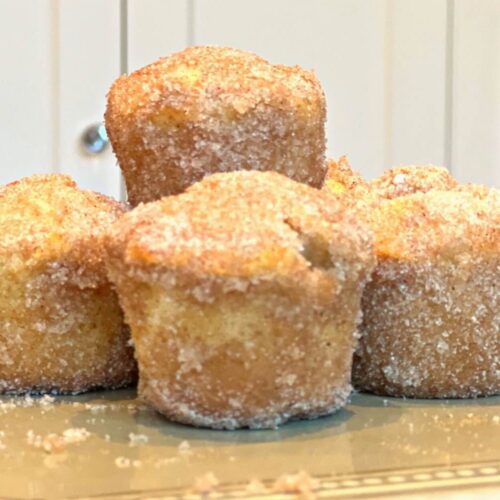 Browned Butter Cinnamon Muffin Recipe
This browned butter cinnamon muffin recipe is crunchy, buttery, fluffy, and extra delicious.
Equipment
muffin tin

mini muffin tin
Ingredients
For the Muffins
1 1/2

cups

all-purpose flour

1 1/2

tsp

baking powder

1/2

tsp

baking soda

1/2

tsp

salt

1/4

tsp

nutmeg

1/2

cup

sugar

1/3

cup

butter

unsalted, at room temperature

1

large egg

1

tsp

pure vanilla extract

1/2

cup

buttemilk
For the Topping
2/3

cup

of sugar

1

tbsp

ground cinnamon

6

tbsp

unsalted butter
Instructions
Heat oven to 400 F. Spray a standard muffin tin (12 muffin cups) or two mini muffin tins (24 muffin cups) with nonstick vegetable oil spray.

In a large mixing bowl using a hand mixer, or in the bowl of a stand mixer using a paddle attachment, combine sugar and butter. Cream together until light and fluffy. Add egg and vanilla and beat until well combined.

Sift the dry ingredients (flour, baking powder, baking soda, salt, nutmeg) into a medium bowl.

Pour 1/3 of the dry ingredients into the wet ingredients and stir to combine.

Pour in half the buttermilk and stir to combine. Repeat with remaining dry ingredients, then buttermilk, then final set of dry ingredients. Mix until combined.

Use a cookie scoop to portion the dough into the muffin tins. Fill the muffin cups 3/4 of the way full in order to ensure a high rise.

Place the muffin pan in the heated oven. Bake for 5 minutes at 400 F, then reduce heat to 350 F and cook an additional 15 minutes for the full-sized muffins or 7-9 minutes for the mini muffins.

When finished, the top of the muffin should be springy to the touch and golden brown. A cake tester inserted into the center of the muffin should come out clean. Transfer the muffins to a wire rack to fully cool.

In the meantime, place the butter in a saucepan and melt over medium heat. Cook, stirring frequently, until brown bits form on the bottom and it smells nutty. Remove from heat and set aside.

Combine the sugar and cinnamon in a small bowl and set aside. You're now ready to dip the cooled muffins!

Use tongs to roll the tops of the muffins in browned melted butter, followed by the cinnamon sugar mixture. You can either just roll the top, or if you're feeling decadent (always) roll the whole muffin in the butter, followed by the cinnamon sugar. Transfer the puff to a wire rack and let set.

Eat while warm!
Notes
These muffins are really meant to be eaten warm. This is not an instance to make a double batch, unless you are cooking for a crowd. In a pinch, you can keep leftover muffins in an airtight container and revive them in a toaster oven before eating.
Affiliate Disclosure: As Amazon Associates, we earn a small commission from qualifying purchases when you click on links embedded in this post.