This Italian chocolate cookies recipe closely resembles Mulino Blanco's line of batticuori ("heartthrob cookies). It's a crisp, not too sweet, but very chocolatey shortbread cookie.
How to Make Your Heart Flutter (With Chocolate Cookies)
OK, we have to hand it to Mulino Blanco for coming up with the best cookie names. They somehow seem to know exactly how to brand delicious treats for optimum emotional eating. These batticuori cookies (followed only by the abbracci ("hug") cookies) win the prize. We also love that Mulino Blanco's cookies were developed as a line of "breakfast cookies," which is basically two of our favorite things mashed together. Throw in a cappuccino to dunk them in, and we're in love.
So, what is it, you might ask, that makes our heart beat about these cookies? Well, we can't resist a good crispy shortbread cookie. Furthermore, the cocoa and dark chocolate in this recipe, give the cookies an extra depth of flavor. These Italian cookies come together quickly and easily – no need to wait for a special occasion to make them. Who doesn't need their heart to flutter on a daily basis?
Feeling Fancy?
Making these for a christmas cookie tray? If you want to dress these cookies up, you can drizzle the top with melted chocolate and sprinkles, or dip top of each cookie in a simple glaze made of icing sugar, milk, and a little corn syrup, for some extra shine.
For the Love of (Shortbread) Cookies
Do you love shortbread in all of its many flavors and iterations as much as we do? Hallelujah.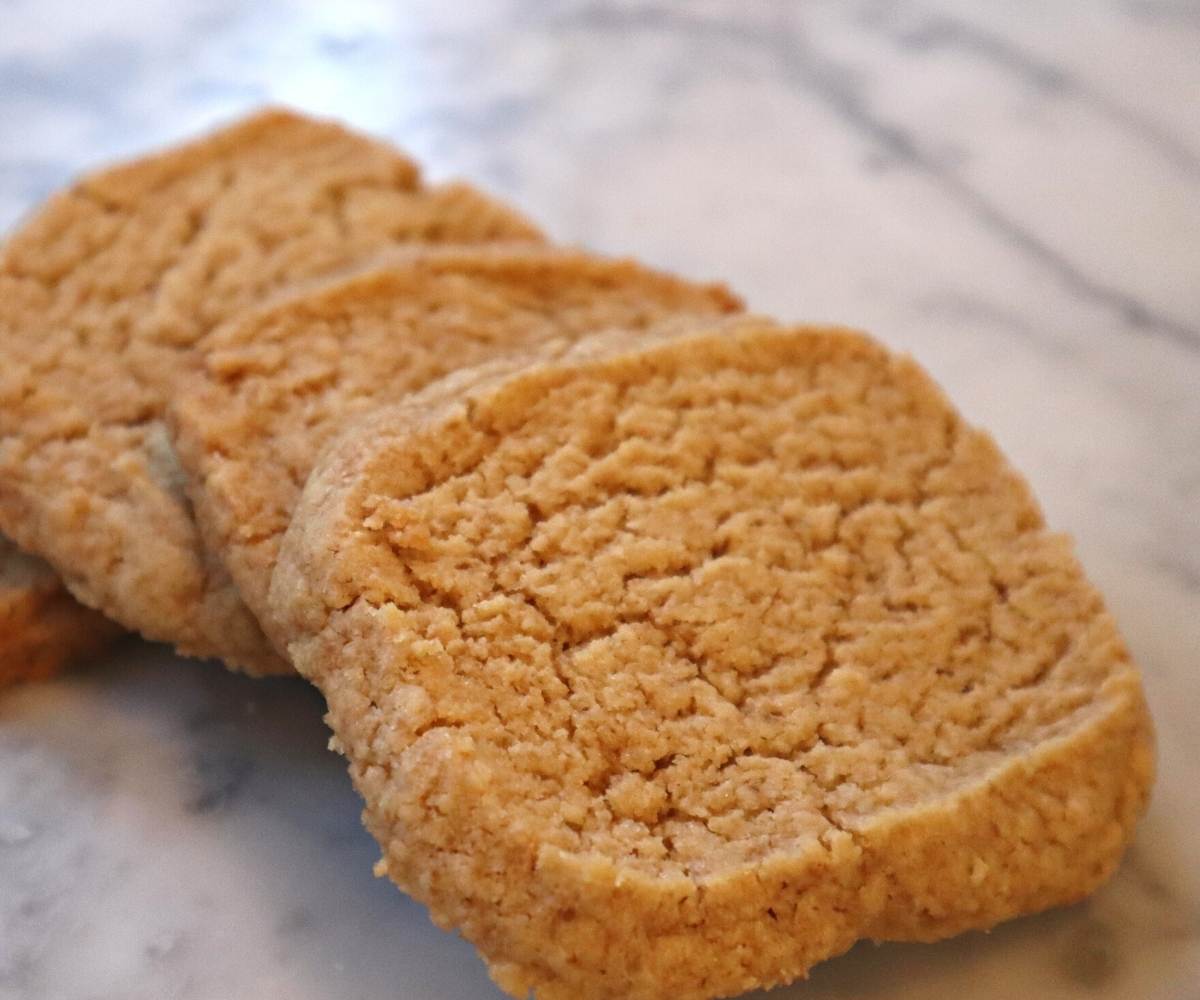 Useful Tools for Making this Italian Chocolate Cookies Recipe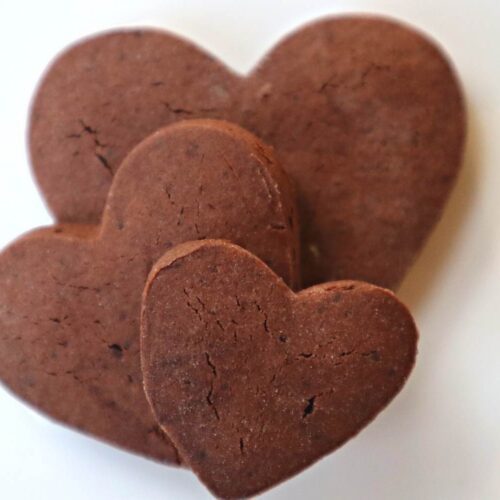 "Batticuori" (Heartthrob) Italian Chocolate Cookies
These Italian chocolate cookies will make your heart flutter. Deep, dark, and chocolatey, with a satisfyingly crunchy texture.
Equipment
cookie sheet

parchment paper

silicone baking mat

heart-shaped cookie cutters
Ingredients
25

grams

corn starch

80

grams

unsalted butter

at room temperature

100

grams

confectioners sugar

25

grams

semisweet or bittersweet chocolate

25

grams

unsweetened cocoa powder

200

grams

all purpose flour

50

grams

milk

1/2

tsp

vanilla extract

9

grams

baking powder

1

pinch

salt
Instructions
In a large mixing bowl using a hand mixer, or in the bowl of a stand mixer using a paddle attachment, cream together the butter with the icing sugar on medium speed until smooth and creamy.

Put the chocolate in a microwave safe bowl and heat in 20 second increments until just melted.

Add the chocolate to the butter mixture and sift the cocoa powder into the bowl. Mix to combine.

Add the vanilla, milk, and salt, and mix to combine.

Sift the dry ingredients (flour, baking powder, corn starch, and salt) into the butter mixture and stir until just combined.

Turn the cookie batter out onto a sheet of plastic wrap. Wrap tightly and let cool for an hour or up to overnight.

When you are ready to bake, heat oven to 350 F and line cookie sheets with parchment paper or a silicone baking mat.

On a generously floured surface, roll the cookie dough to 1/4 inch thickness. Use a heart-shaped cookie cutter (we used three different ones in different sizes) to cut out the cookies.

Place the cookies on the prepared baking sheet and bake 10-15 minutes until just set.

Let cool 5 minutes in pan, then turn out to wire rack to fully cool.
Notes
These cookies keep perfectly for several days in an airtight container.
Affiliate Disclosure: As Amazon Associates, we earn a small commission from qualifying purchases when you click on links embedded in this post.