The Honolulu Cookie Company's iconic pineapple-shaped shortbreads are studded with chopped macadamia nuts and dipped in chocolate. If you've ever wanted to make one at home, this Hawaiian shortbread cookie recipe is for you!
A Short History of the Hawaiian Shortbread Cookies Recipe
The Honolulu Cookie Company would have you believe that the idea for a Hawaiian shortbread cookie dropped out of the sky into their laps. However, there is a long and storied history of shortbread cookies in Hawaii. In the mid-twentieth century, they were most associated with school lunches. Their compact size and relative indestructibility proved popular with cafeteria workers. From the 1970s on, the tourist market in Hawaii burgeoned. Many former school cafeteria employees repurposed their cookie-making skill for the tourist market. They discovered that many of the qualities that made shortbread an excellent lunchroom treat carried over to the souvenir business. Small, un-squishable cookies with a long shelf life were the perfect souvenir. The addition of local macadamia nuts, and a chocolate dip, only added to their charm. Exquisite packaging and the invention of the "premium shortbread cookies" label (whatever that means?) followed.
All About the Nuts
While Hawaii is today home to 90% of the world's macadamia nut production, macadamia nuts are not a native plant. Macadamia nuts are native to Australia and were brought to Hawaii by William Purvis. Purvis was an early British investor in sugar plantations. Not all of Purvis's interventions were quite so successful. He imported mongooses to control the rat population on sugar plantations. Mongooses later became an invasive pest.
Tempering Chocolate
We won't lie, we find tempering chocolate pretty annoying. But, it's the only way to use really delicious dark chocolate. It ensures that the chocolate comes out with a beautiful shiny finish, and won't melt on contact. The tempering process involves heating and cooling the chocolate to control the crystal structure. If the chocolate cools on its own, it will have a loose crystal structure, made up of different types of crystals. This will give it a dull, matt texture and a low melting point. If you hate the idea of all of the extra steps, you can buy chocolate candy coating (also known as chocolate melting wafers) which doesn't require tempering, but also doesn't taste as good.
Cookies, Cookies, Cookies
Looking for some other tasty cookie ideas? Check these out: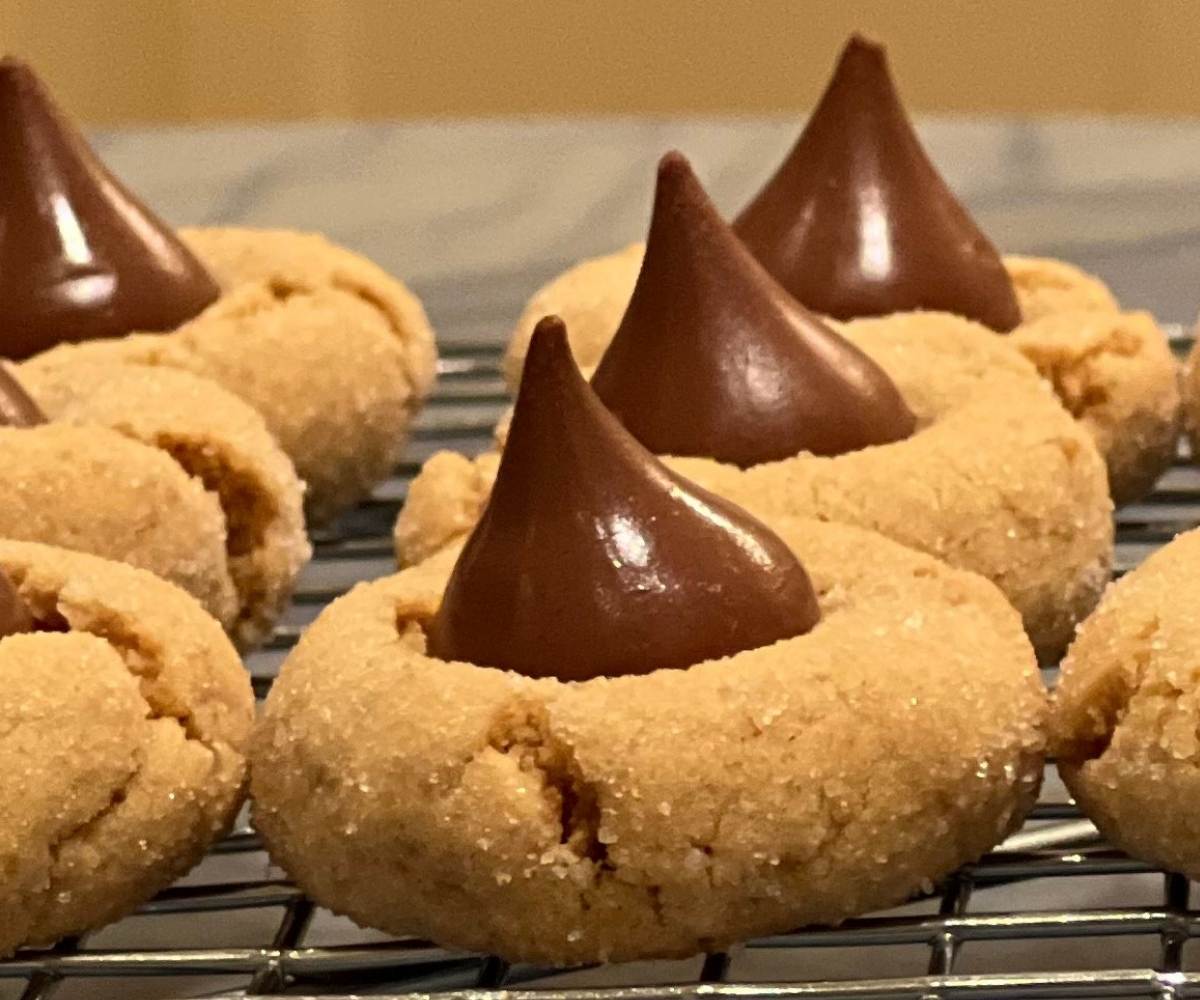 Looking to escape a dreary winter afternoon with some tropical-themed baking? Check these recipes out, and enjoy the white sand beach daydreams!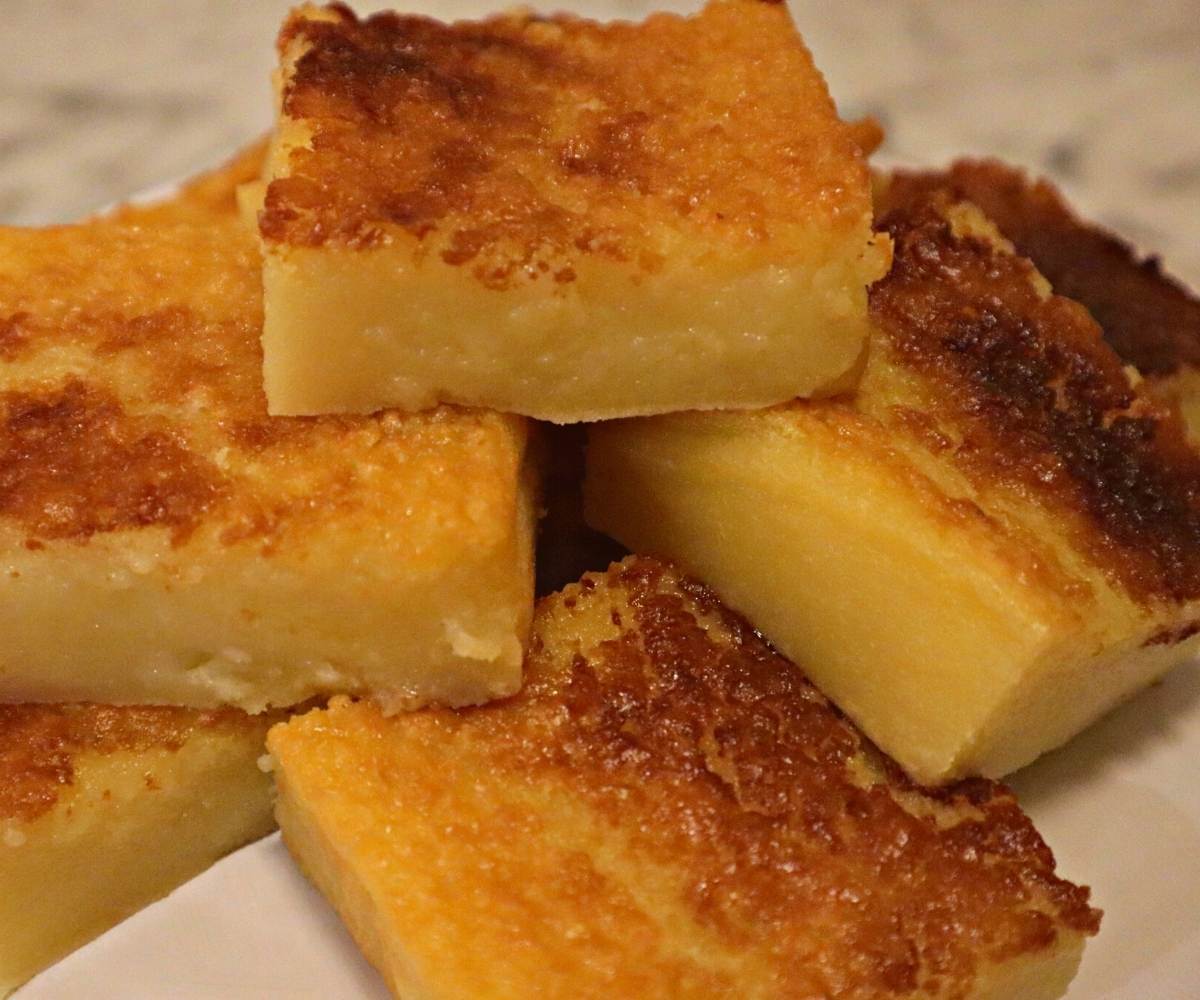 Useful Tools for Making this Hawaiian Shortbread Cookie Recipe
Hawaiian Shortbread Cookie Recipe
This macadamia nut studded crunch shortbread is coated with dark chocolate. It is the stuff of vacation dreams.
Equipment
baking sheet

parchment paper

silicone baking mat

bench scraper

pineapple cookie cutter
Ingredients
1/2

cup

unsalted butter

at room temperature

3/8

cup

confectioners' sugar

1/2

tsp

vanilla extract

1

cup

all-purpose flour

1/2

tsp

salt

1/2

cup

roasted macadamia nuts

coarsely chopped

4

oz

dark chocolate

1/8

cup

roasted macadamia nuts

finely chopped
Instructions
In the bowl of a mixer using a paddle attachment, or in a large bowl using a hand mixer, cream butter on high speed until smooth.

Add the powdered sugar and vanilla to the creamed butter mixture and beat until smooth. Reduce to low speed, and gradually add the flour and salt, then mix in the 1/2 cup of chopped macadamia nuts.

Shape the cookie batter into a 3 inch diameter roll, then wrap tightly in plastic wrap. We like square cookies, so we used a bench scraper to make a roughly 3 x 3 inch square log with nice square corners. Let the cookie dough roll chill in refrigerator for at least 2 hours and up to overnight.

Alternatively, roll the shortbread dough out to a quarter inch. If you want to make square cookies, shape into a square, and then chill at least two hours and up to overnight.

Preheat oven to 300 F and line two baking sheets with parchment paper or a silicone baking mat.

If you are using the log technique, remove the chilled cookie dough log from the refrigerator and use a sharp knife to cut off 1/4 inch slices.

Otherwise, remove the rolled dough and either use a sharp knife and a ruler to cut into squares, or use a pineapple cookie cutter for Honolulu Cookie Company look alikes.

Place the cookie dough slices on the prepared baking sheet. Repeat, filling second sheet. Bake in preheated oven for 20 minutes until the edges are golden brown. Cool the cookies completely on wire rack.

While the cookies cool, temper the chocolate. Finely chop the chocolate. Place two-thirds of the chocolate in a medium bowl set over a saucepan of simmering water. Make sure the bottom of the metal bowl isn't touching the water, or the chocolate can get too hot and burn. Place a candy thermometer in the chocolate and stir frequently with a rubber spatula until the chocolate is melted (do not let it get hotter than 120 F for dark chocolate or 105 F for milk or white chocolate).

Remove from heat, add the remaining third of the chocolate a little at a time, letting each bit melt before adding more. Let the chocolate cool to 82 F. If its warmer, keep stirring to cool. If it's already cooler than 82 F, move on to the next step.

Once the chocolate is at 82 F, place it back over the simmering water. Reheat to 88 to 91 F for dark chocolate or 85 to 87 F for white or milk chocolate. Remove the bowl from the heat once you have reached the right temperature. Spread a small spoonful of the chocolate on a piece of wax paper. If it looks dull or waxy, restart the process. If it dries quickly with a glossy finish, it's ready!

In that case, quickly dip each cookie in the melted chocolate, then sprinkle with finely chopped macadamia nuts, and then place it on a sheet of parchment paper to set. Do not let the chocolate get below 84 F, or you will need to retemper.
Notes
These crispy cookies keep perfectly in an airtight container.
Affiliate Disclosure: As Amazon Associates, we earn a small commission from qualifying purchases when you click on links embedded in this post.