We like to cook up big vats of oatmeal on weekday mornings, which means that we often end up with extra oatmeal. We hate wasting food, and these leftover oatmeal cookies are a great way to use up anything left at the bottom of the pot.
Who invented this recipe?
There's no written record of what genius first incorporated leftover porridge into a standard cookie dough, but our money is on a harried mother just trying to making from breakfast to snack time with minimal waste.
How are these different from old school regular oatmeal raisin cookies?
Because we are starting with cooked oats, these cookies have a much softer texture than regular oatmeal cookies. Using quick oats, you can barely sense the texture of the oatmeal. It's a soft, tender, delicious cookie with a very nice texture.
What kind of leftover oatmeal can I use?
You can use any kind of leftover oatmeal for these cookies – quick oats work just as well as rolled oats, and even steel cut oats. Since the oats are pre-cooked, you'll get a soft, delicious cookie, no matter what kind of oats you use.
How should I store my leftover oatmeal?
Leftover oatmeal is remarkably resilient. You can freeze it in a freezer bag or store it in an airtight container as you wait to have time to make this amazing recipe .
What if I don't have any leftover oatmeal?
No problem! You can start with dry oats. Simply follow package directions to cook fresh oatmeal before getting started on this great recipe.
Looking for other cookies with oats?
Check out these other cookies that incorporate uncooked oats, if you like some whole grain in your dessert! It's hard to say which of these is the best oatmeal cookies.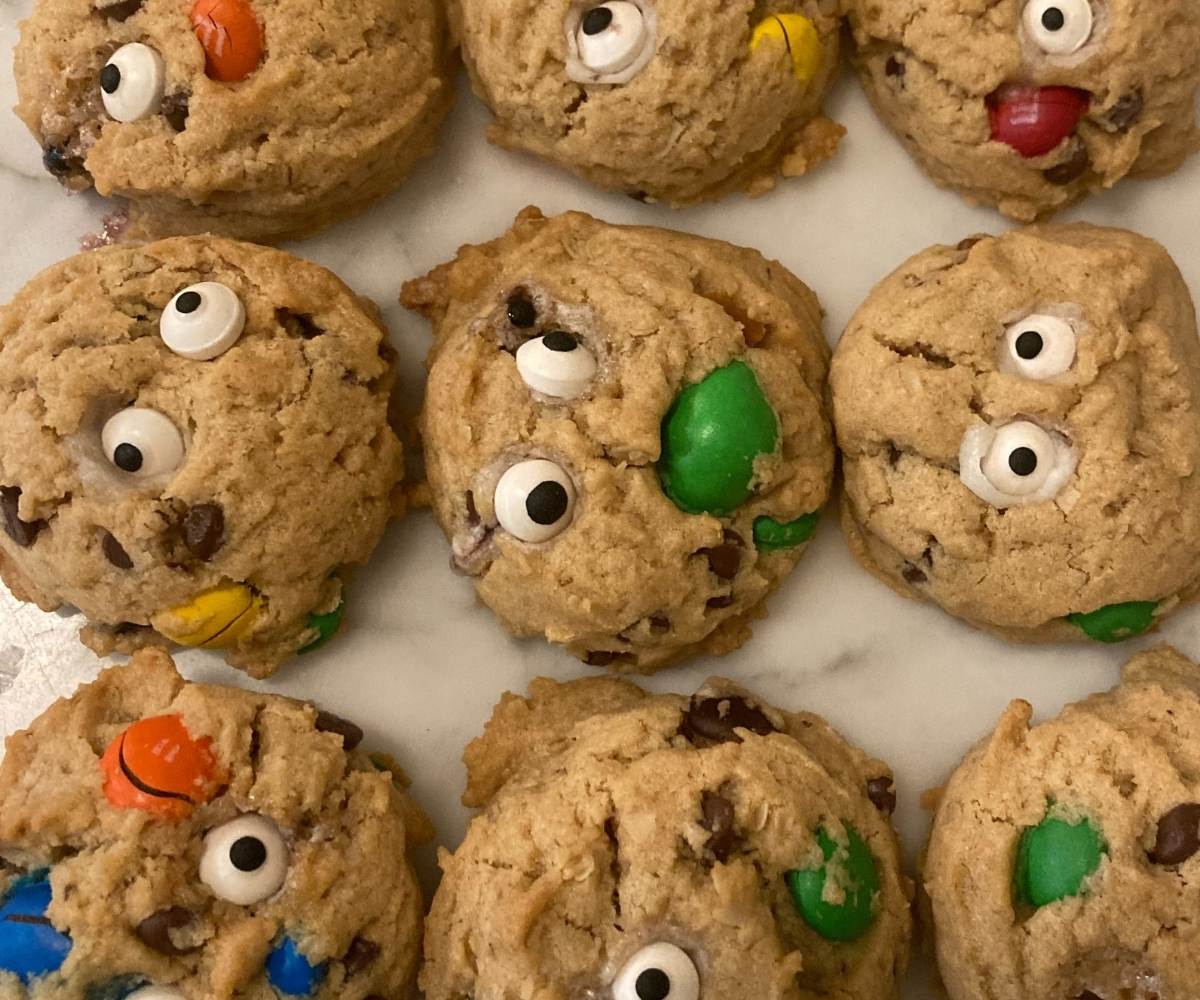 Useful Tools for Making these Leftover Oatmeal Cookies
Wondering what kind of cookie scoop you should buy? Check out our in-depth analysis here. And, here are a few other useful tools…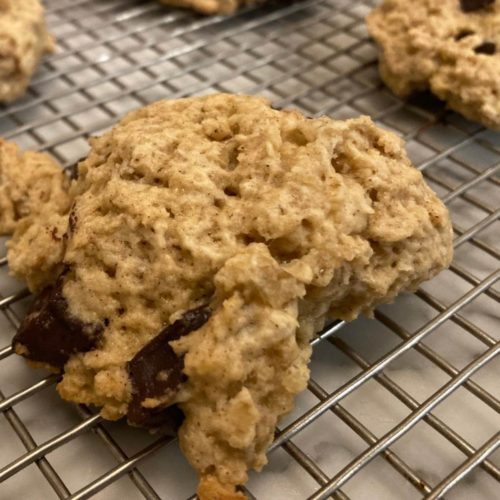 Leftover Oatmeal Cookies
These cookies will make you rethink your position on leftovers, a perenially unpopular food category. They are buttery, tender, and chocolatey!
Equipment
cookie sheet

parchment paper

silicone baking mat
Ingredients
1

cup

flour

1

tsp

baking powder

1/4

tsp

cinnamon

1/4

tsp

salt

1/4

cup

unsalted butter

1/4

cup

brown sugar

1

tsp

vanilla extract

1

egg

at room temperature

1/2

cup

cooked oatmeal

1/4

cup

chocolate chips (dark or white chocolate)

or dried fruit of your choice
Instructions
Preheat oven to 350 F and line a baking sheet with parchment paper or silicone baking mat.

Combine butter and brown sugar in the bowl of a stand mixer with a paddle attachment, or in a large bowl. Beat the softened butter with the brown sugar until light and fluffy.

Combine butter and brown sugar in the bowl of a stand mixer with a paddle attachment, or in a large bowl. Beat the softened butter with the brown sugar until light and fluffy.

Add the egg and the vanilla extract and mix until combined. Add the leftover oats to the wet ingredients and beat until combined.

Sift the dry ingredients (flour, baking powder, cinnamon, and salt) into the wet ingredients. Mix the flour mixture into the wet ingredients until just combined, then fold in the chocolate chips or dried fruit.

Use a medium sized (2 tsp) cookie scooper to scoop cookie dough ont to the prepared sheet pan.

Bake cookies 12-15 minutes in the heated oven until golden brown and cooked through.

Let cool on cookie sheet for 5 minutes, then remove to a wire rack until fully cooled.
Notes
These delicious snacks disappear quickly and never linger long enough to truly test how long they can last. In theory, however, leftover cookies will keep for several days in an airtight container.
Affiliate Disclosure: As Amazon Associates, we earn a small commission from qualifying purchases when you click on links embedded in this post.