This banana date muffin is naturally sweet and tender. We like it a topped with a coconutty crunch.
A Short History of Date Cultivation
Humans have been eating dates for a VERY long time. Dates are originally native to the Middle East and were a favorite food of the ancient Egyptians. In the 20th century, the U.S. Department of Agriculture created a special department to explore the world and bring back new food crops for farmers in the U.S. to grow. They called the department – we kid you not – the "Agricultural Explorers." Today, we enjoy the fruits of the Agricultural Explorers labor every time we bite into an avocado, mango, or juicy orange.
David Fairchild, an Agricultural Explorer, was perhaps inspired by a childhood spent reading the tales of Sinbad the Sailor. He traveled to Baghdad to explore date cultivation. Fairchild realized, in taking temperature and soil readings, that the conditions were very similar to California's Coachella Valley, known at the time of the American Sahara.
In 1911, Paul and Wilson Popenoe were sent to buy date palms on behalf of the Coachella Valley farmers. While in Iraq, Paul almost died of Typhoid and Wilson of malaria, but they managed to secure the purchase of 9,000 date palms. In the Red Sea, some of the date palms were washed overboard, and the boat ran short of drinking water. Wilson traded his typewriter with the Captain to keep his precious cargo watered and alive. The trees eventually landed in Galveston, TX, from whence they traveled safely to California. And so, the Coachella Valley date industry was born.
What To Do With Dates?
While dates are common in middle eastern cuisine, Americans often seem confused by them. Are they a dessert or an entree? How do we cook with them? How do we store them? This easy recipe is a great way to use dates you might have lounging around your pantry (hopefully in an airtight container, where they will keep well for several months). A note to users of well aged dates: that white powdery stuff on the surface of your dates is just the natural sugars rising to the surface of the date skin, not mold. Because of their very low water content, dates keep incredibly well for a very long time.
A Note to Date Eaters
Despite the fact that they look vaguely healthy (isn't that what shriveled and brown is synonymous with?) and you may remember some date recipes published in health food recipe books in the 1970s, dates have very high sugar content. The most famous date recipe is sticky toffee pudding. These easy muffins are fudgy enough to remind us sticky toffee pud, but just a wee bit healthier.
More Muffins!
Looking for more muffin recipes? This is perhaps our favorite breakfast item. Here are a few to pick from: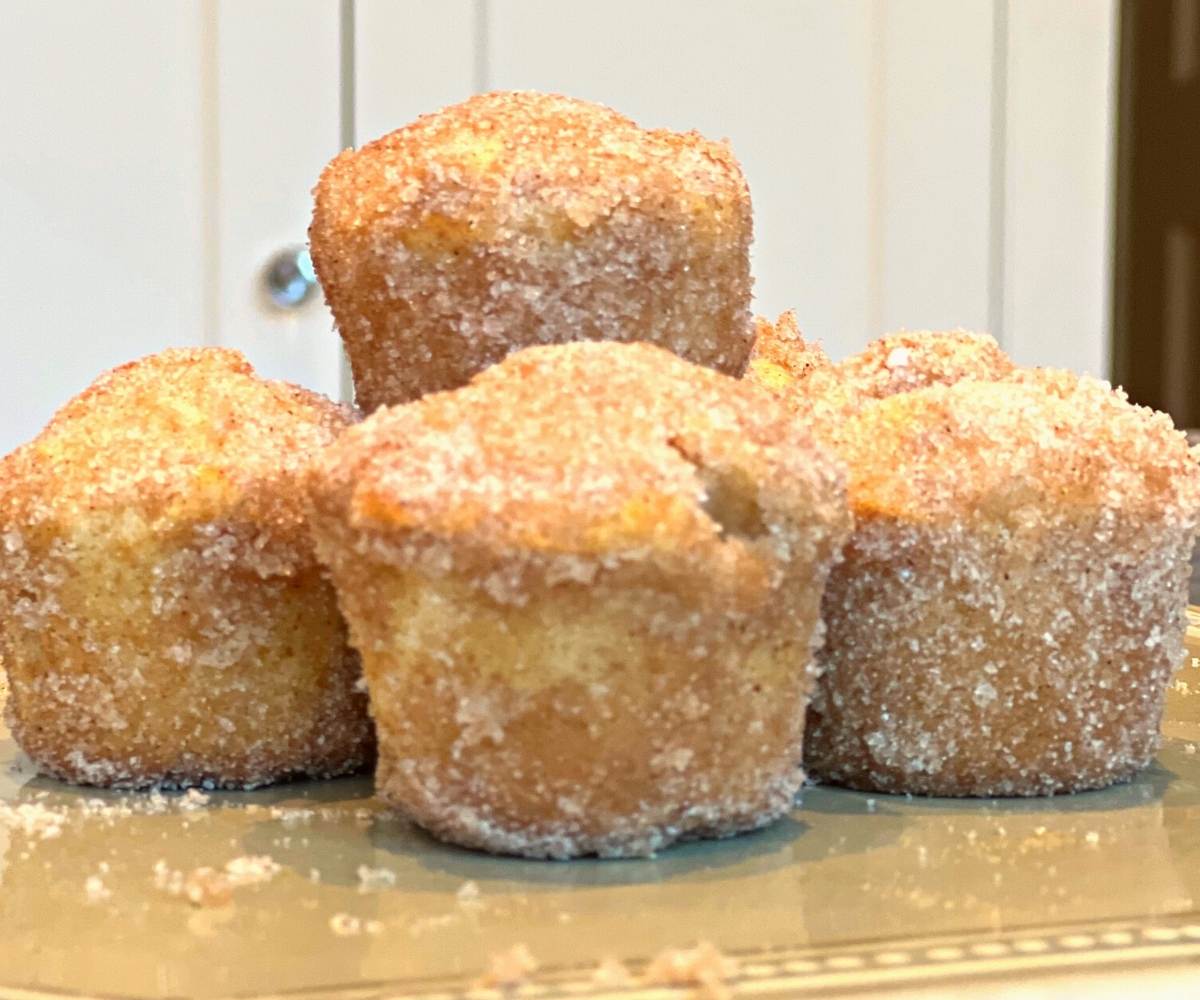 Useful Tools for Making this Banana Date Muffin Recipe:
Banana Date Muffin Recipe
Ingredients
For the muffins:
6

oz

dried dates

pitted and chopped

1

cup

water

1

tsp

baking soda

1/2

cup

brown sugar

firmly packed

1/4

cup

butter

2

large eggs at room temperature

1

tsp

vanilla extract

1

ripe banana

mashed

1 1/2

cups

all purpose flour

1 1/4

tsp

baking powder

1/2

tsp

salt
For the toppings:
1/2

cup

unsweetened flaked coconut

1/2

cup

brown sugar

1/2

cup

oats

4

tbsp

butter

cut into very small cubes.
Instructions
Preheat oven to 400 F. Spray a muffin pan with cooking spray or grease with butter, or throw in some paper liners.

In a large mixing bowl, combine the coconut, brown sugar, and oats. Use your finger tips to rub the butter into the dry ingredients until no butter pieces remain and clumps begin to form.

Bring the water to a boil in a medium saucepan. Combine dates, hot water, and baking soda in a medium bowl and stir with a wooden spoon. Let sit for 5 minutes. This allows the dates to soften and rehydrate.

Pour the chopped dates and the hot water into the bowl of a food processor. Process the dates until finely chopped.

Melt the butter in the microwave.

Add the remaining wet ingredients (brown sugar, melted butter, eggs, vanilla extract, and mashed banana) to the date mixture and process to combine.

Sift the dry ingredients (flour, baking powder, and salt) into the liquid ingredients. Process until just combined.

Divide batter among the muffin cups. Do not fill more than three quarters of the way full for optimum rise. Scatter the crumble topping over the muffin tops.

Place the muffin tin in the preheated oven and bake 10 minutes, then lower temperature to 350 F and bake a further 10-15 minutes until golden brown and puffed and a toothpick inserted into the center of a muffin comes out clean.

Let cool on a wire rack. Eat immediately!

These muffins keep well for several days in an airtight container.
Affiliate Disclosure: As Amazon Associates, we earn a small commission from qualifying purchases when you click on links embedded in this post.