Perhaps the most famous Italian almond cake recipe is the torta caprese, named after the beautiful Adriatic isle of Capri.
About This Recipe
This flourless gluten-free chocolate almond cake is traditionally made with equal portions of butter, sugar, and almond meal. It is lightened with egg whites, creating a fudgy and moist – yet surprisingly light – cake.
A Short History of the Torta Caprese
Legends abound around the history of the Torta Caprese. Our favorite involves three visiting Italian-American gangsters, who stopped for some dessert during a visit to Capri. Who knew that gangsters go on vacation? But we must applaud their excellent taste in vacation locale. The restaurant's baker was so intimidated by the gangsters that he forgot to add flour to the cake. Fortunately, despite the missing ingredient, the cake was a hit and the gangsters demanded a copy of the recipe, rather than the baker's head. Another version tells of an Austrian princess who missed her favorite Viennese Sacher Torte, another famous chocolate cake. Local bakers whipped up this confection, using local Neapolitan almonds, to satisfy her. It seems, in any case, that this cake emerged around the 1920s in Capri and was a favorite among tourists visiting tearooms.
What Is A Double Boiler?
Most recipes that involve melting chocolate will tell you to make a double boiler, also known as a bain-marie. Double boilers come in all kinds of shapes and sizes and have applications well beyond the melting of chocolate. In the kitchen, we make them by bringing a pot of water to a simmer, and placing a metal bowl over the the simmering pot, ensuring that the surface of the bowl does not touch the water. This allows the contents of the bowl to heat very gently. In the case of chocolate, this is critical to ensuring that the fats and solids don't separate. The name bain-marie literally means "Mary's bath." In 300 AD, Zosimos of Panopolis credited its invention to a woman who is known only as Mary the Jewess, an ancient alchemist.
Don't Have Any Almond Meal?
Almond meal is readily available in grocery stores and on Amazon (see link below). You can, however, also replace the almond meal with hazelnut meal. Or, you can also make your own almond meal by processing 125 grams of whole blanched almonds in a food processor to a very fine, sandy texture.
Almond Confections
Can't get enough almond-flavored treats? Check out these other recipes!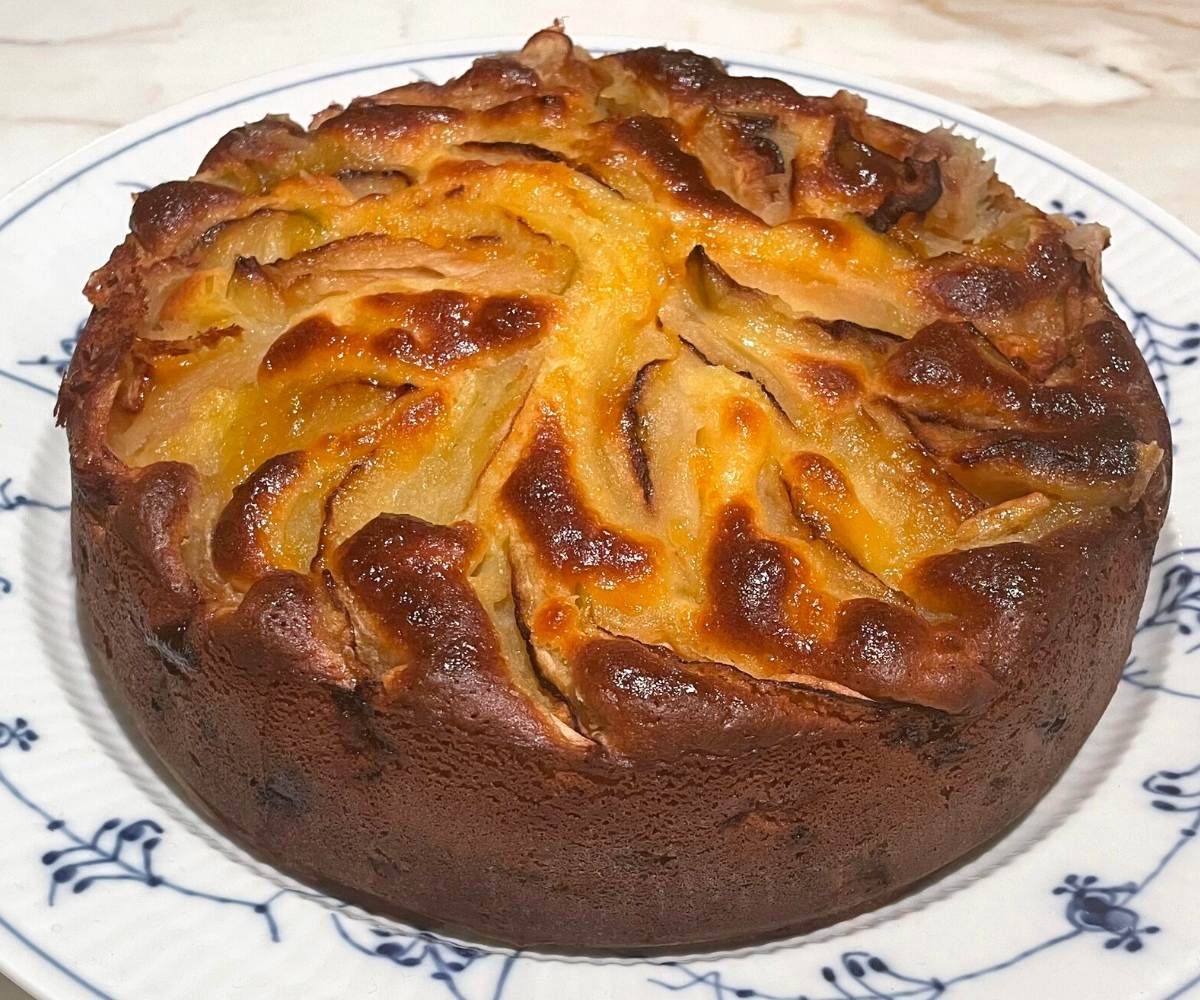 Useful Tools for Making this Italian Almond Cake Recipe
Torta Caprese: Chocolate Italian Almond Cake
This chocolate Italian almond cake is fudgy yet light. It comes together quickly, and is a very forgiving recipe.
Equipment
8-inch round cake pan

parchment paper
Ingredients
1

stick

unsalted butter

1/2

cup

sugar

3

large eggs, separated

1/2

tsp

rum

(can be replaced with vanilla extract, almond extract, or orange zest)

1 1/4

cups

almond meal

powdered sugar for dusting
Instructions
Grease and line an 8-inch round springform pan with parchment paper. Preheat oven to 320 F.

Make a double boiler by placing a medium metal bowl over a pot of water. Bring the water to a simmer. Add chocolate, cut into small pieces, along with the butter, to the double boiler. Stir with a wooden spoon or rubber spatula until melted.

Remove from the heat. Add the sugar and almond meal to the melted chocolate and butter and stir to combine.

Once the mixture is cool enough to touch, add the egg yolks to it and stir to thoroughly combine. Add rum, almond extract, orange zest, or vanilla extract.

In a separate bowl, using an electric mixer, or in the bowl of a stand mixer using the whisk attachment, beat the egg whites on high speed until they reach soft, fluffy peaks.

Use a rubber spatula to fold the whites gently through the chocolate mixture until no streaks remain.

Pour the cake batter into the prepared pan and smooth the top. Bake cake in the middle position of the oven for 40 minutes, until the top appears dry and a cake tester inserted into the middle of the cake comes out with a few moist crumbs.

Remove from the oven and let the cake cool in the tin on a wire rack. Run a sharp knife around the sides of the pan, and invert the cake onto a serving plate. Remove the parchment paper.

Dust the top of the cake with powdered sugar and serve with whipped cream.
Notes
This cake keeps well wrapped tightly in plastic wrap or in an airtight container for several days.
Affiliate Disclosure: As Amazon Associates, we earn a small commission from qualifying purchases when you click on links embedded in this post.