This German Hazelnut Cake Recipe is both extremely easy, quick, and moist!
A Short History of Hazelnuts
Hazelnuts have a long and rich history that dates back thousands of years. They are believed to have originated in Asia Minor, which is now modern-day Turkey. The ancient Greeks and Romans were particularly fond of hazelnuts and often used them in their cooking. In the Middle Ages, hazelnuts became an important crop in Europe, particularly in the area now known as Italy. Monks in monasteries often cultivated hazelnuts and used them as a food source during periods of fasting. Hazelnuts were, however, primarily known as a peasant food and were relatively affordable compared to almonds, which were highly valued. In the 19th century, hazelnuts were increasingly incorporated into sweets, including chocolate confections (like gianduja) and cake.
More Hazelnuts
Love hazelnuts and baking? Here are a few more ideas!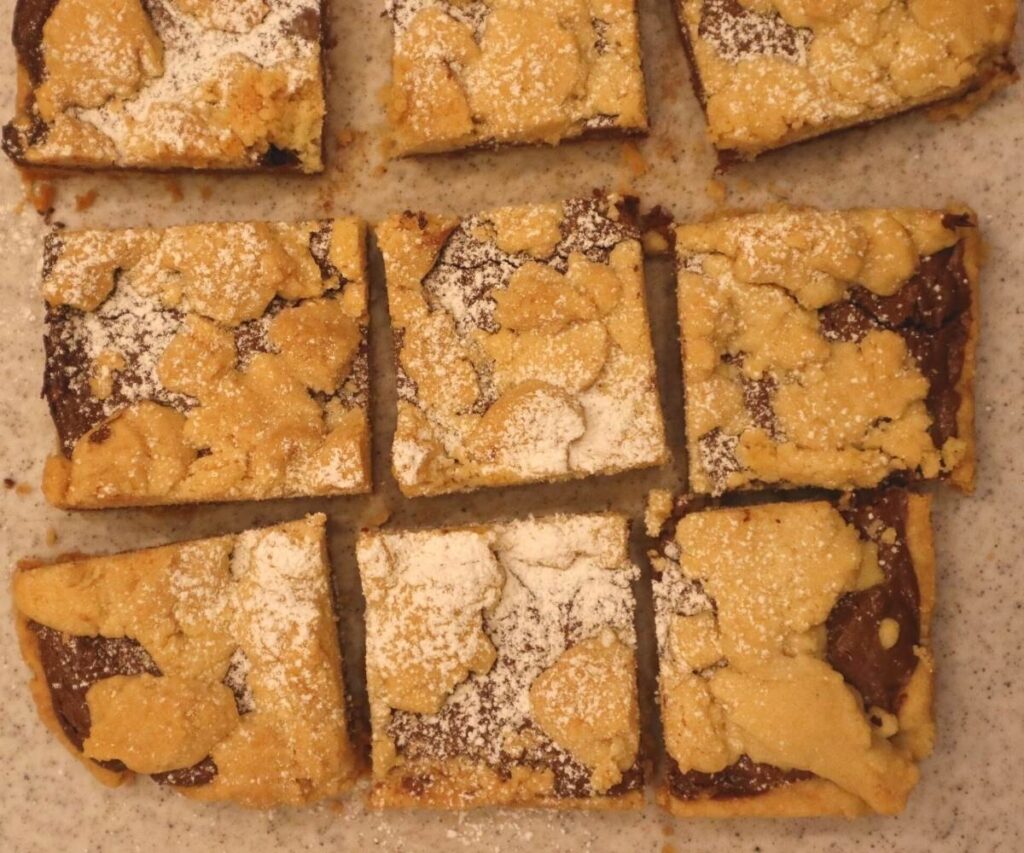 German Baking
Can't spend a day without eating a torte or a kuchen? Neither can we! Here are some of our favorite German treats.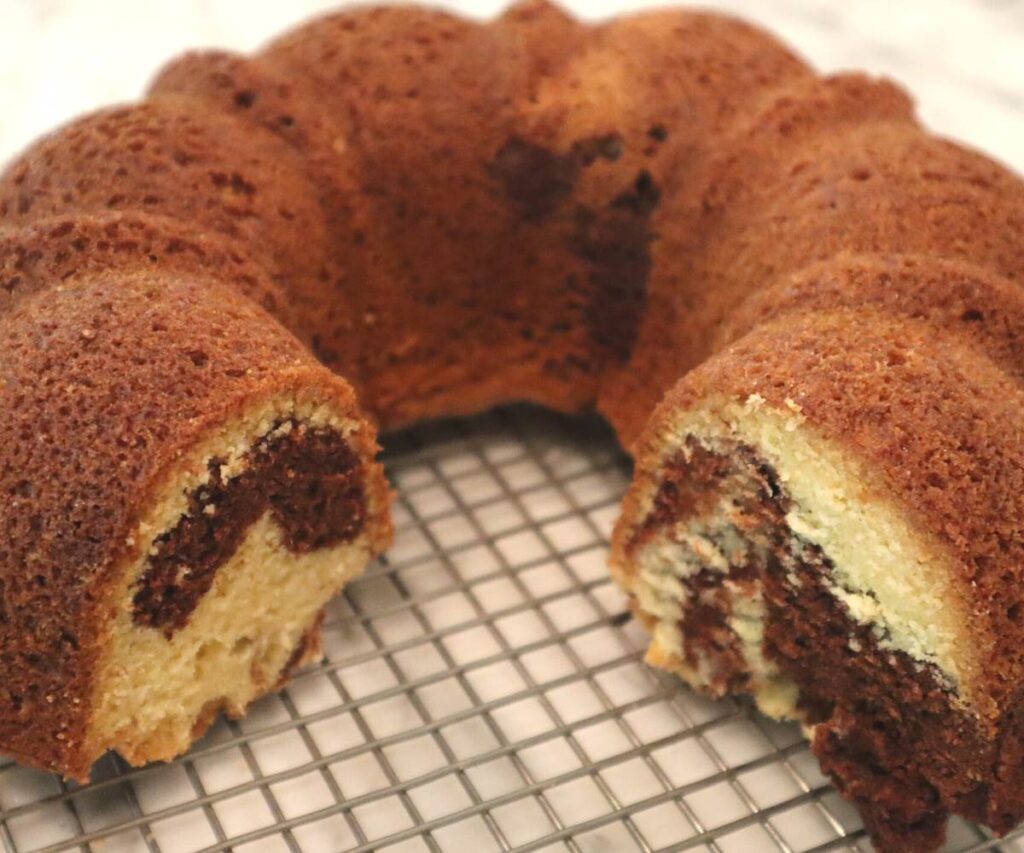 Useful Tools for Making this German Hazelnut Cake Recipe
German Hazelnut Cake Recipe
This German Hazelnut Cake Recipe is both extremely easy, quick, and moist!
Equipment
9 x 5 inch loaf pan

parchment paper

food processor
Ingredients
2

sticks butter

1

cup

sugar

2

tsp

vanilla extract or vanilla sugar

4

eggs

2

cups

all purpose flour

2

cups

whole hazelnuts or 3 1/2 cups hazelnut flour

1/2

cup

milk

1/2

tsp

salt
For the chocolate ganache glaze
8

oz

1/2 lb or about 1 1/3 cup of semi-sweet chocolate chips or chopped dark chocolate

1

cup

heavy whipping cream
Instructions
Preheat oven to 350 F.

Grease and line an 9 x 5 inch loaf pan with parchment paper. If you prefer to make a round cake, rather than a loaf, you can use a 9-inch springform pan.

In a food processor, combine hazelnuts, butter, and sugar. Pulse until a smooth paste of ground hazelnuts, sugar, and butter forms.

Add the eggs to the ground nuts and butter mixture, processing to combine after each egg is added.

Add the vanilla and the milk, scraping down the sides if needed.

Add the flour and salt, processing until the flour mixture is just combined with the batter.

Bake for 60 minutes in preheated oven until the top of the cake is golden brown and a cake tester inserted into the center of the loaf comes out clean.

Remove cake from oven and let cool for 10 minutes, before removing the cake from the loaf pan. Let cake cool on a wire rack until the cake is at room temperature.
For the chocolate glaze:
Place a large bowl over a small pot of water. Bring the water to a simmer and add the cream and the chocolate chips.

Let warm, stirring occasionally, until the chocolate is fully melted into the cream.

Place the bowl aside and let cool until the chocolate is roughly at room temperature and thick enough to drizzle over the cake.

Place the cooled cake on a wire rack over a sheet pan. Pour the glaze over the top of the cake.

To serve, top cake slices with whipped cream or vanilla ice cream.
Affiliate Disclosure: As Amazon Associates, we earn a small commission from qualifying purchases when you click on links embedded in this post.