This no bake raspberry pie is everything that is best about summer in a single bite – a crunchy shell, a creamy interior, and the sweet-tart flavor of fresh raspberries.
A Word About Graham Cracker Crusts
All About Sylvester Graham
Have you ever wondered where graham crackers come from? No? Just us? Well, use the "skip to recipe button" to jump ahead, in that case. Graham flour is unsifted, unrefined, unbleached whole grain flour. It is named after Sylvester Graham, one of America's first health nuts, and a leader of the 19th century temperance movement. Graham and his followers ("Grahamites") believed in minimizing pleasure (no meat and no masturbation, and presumably no recreational drugs, either). Graham believed that consuming the coarsely ground flour brought him into alignment with how God wanted people to live. Graham's preaching became especially popular after a cholera epidemic in the 1850s.
From Grahamite to Graham Cracker
Graham would surely have been horrified by the development and mass-marketing of Graham crackers (made with honey and fat, among other sinful ingredients) by the National Biscuit Company. Other than being beloved by small children, graham crackers, when mashed and mixed with melted butter, make a wonderful no-bake crust for the perfect summer dessert.
Beyond the No-Bake Raspberry Pie: Summer Sweets
Looking for more summer sweets? Here are a few of our family favorite dessert ideas for summer: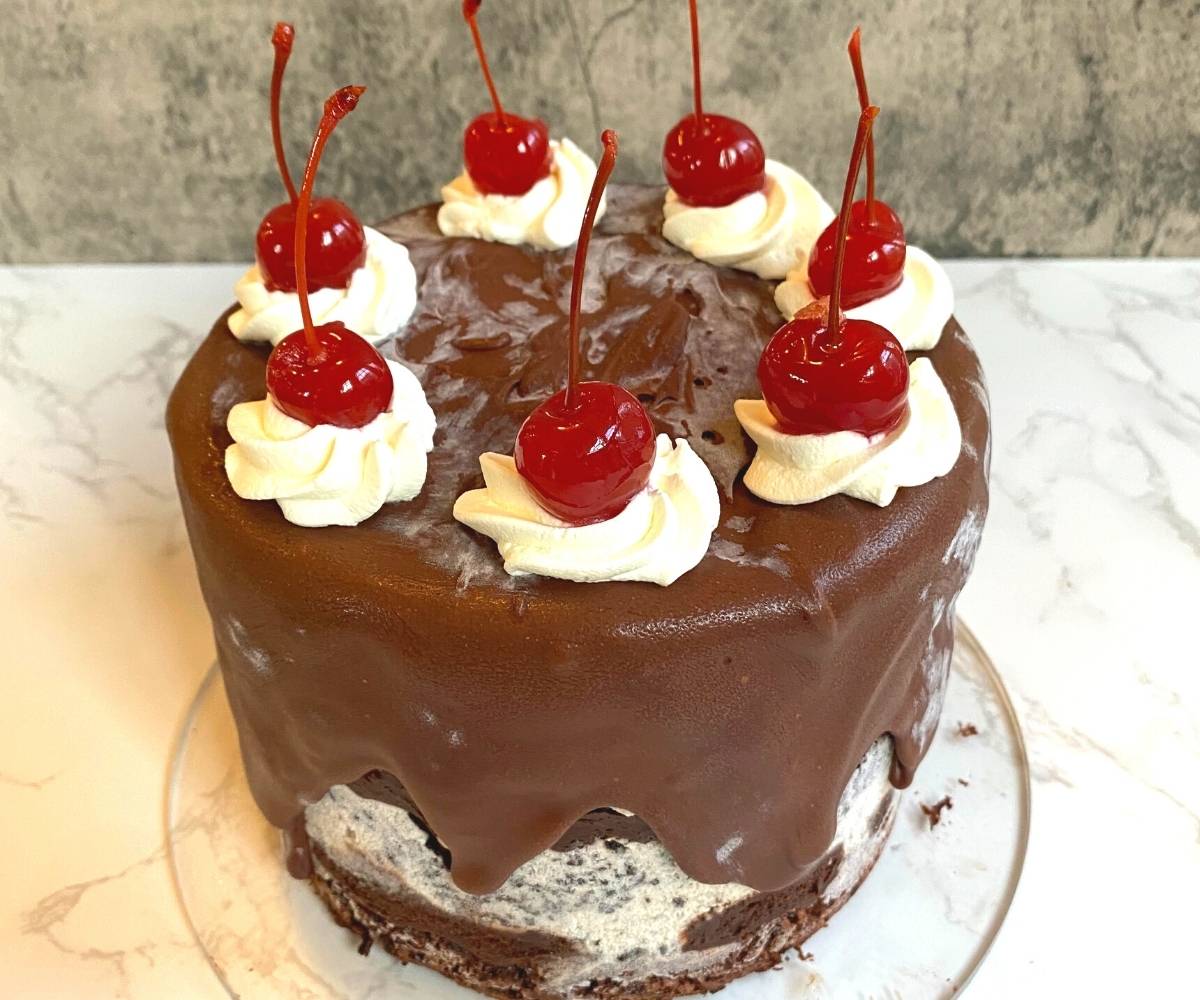 Useful Tools for Making this No Bake Raspberry Pie
Best of Summer: No Bake Raspberry Pie
This no bake raspberry pie is everything that is best about summer in a single bite – a crunchy shell, a creamy interior, and the sweet-tart flavor of fresh raspberries.
Equipment
9-inch tart pan with removable bottom

Rolling Pin

offset spatula

pastry brush
Ingredients
For the buttery graham cracker crust
1/3

cup

sugar

packed

12

graham crackers

or 24 digestive biscuits

3/4

tsp

salt

7

tbsp

unsalted butter
For the filling
8

oz

mascarpone cheese

4

tbsp

brown sugar

1

cup

heavy whipping cream

1/2

tsp

vanilla extract
For the topping
3

pints

raspberries or 2 pints raspberries and 1 pint blueberries

1/4

cup

apricot preserves
Instructions
For the pie crust:
Put the graham crackers in a large ziplock bag and bash them with a rolling pin until fine crumbs form. If you don't believe in mixing wanton violence with graham crackers, you can also pulse the graham crackers in the food processor.

Melt the butter in a microwave safe bowl.

Pour the melted butter and sugar into the ziplock bag with the graham cracker crumbs and mash around to fully combine.

Pour the graham cracker mixture into a 9-10 inch tart pan, 9-inch springform pan, or pie tin. Use your hands to press the crumbs into the bottom and sides of the pan.

Place in the fridge to chill while you make the filling.
For the pie filling:
Warm the mascarpone to room temperature.

Place in the bowl of a stand mixer with a paddle attachment. Cream until soft and smooth. Add the brown sugar and vanilla extract and mix until well combined.

In a large bowl, using a hand mixer, beat the heavy cream on high speed until stiff peaks form. Fold the whipped cream into the mascarpone mixture. You should have a thick, creamy texture — almost like a mousse.

Pour mixture into the tart shell, over the top of the graham cracker crust, and smooth the top using an offset spatula.

Let cool in the refrigerator for at least 2 hours to fully set.
For the raspberry topping:
Rinse the raspberries gently in cold water and let thoroughly dry on a paper towel to avoid juice seeping and ruining your decorative raspberry layer.

Arrange the raspberries in a decorative pattern.

Melt the apricot preserves in the microwave in a microwave-safe bowl.

Brush the apricot preserves over the raspberries to make them shine.
Notes
The undecorated pie will keep in the refrigerator for 3 days. Decorate just before serving.
To cut clean slices, use a sharp knife that has been soaked in hot water.
Affiliate Disclosure: As Amazon Associates, we earn a small commission from qualifying purchases when you click on links embedded in this post.