This banana brownies recipe swirls fudgy chocolate brownie with rich banana bread. Perfect for those days when you just can't decide!
A Short History of Chocolate and Bananas
Chocolate and banana are a classic flavor combination. The slight bitterness in dark chocolate perfectly offsets the creamy sweetness of the bananas.
We may owe this delicious flavor combination to Don Phillips. Phillips opened the first frozen banana stand on the Balboa peninsula in the early 1940s. He was a stickler for quality. In the early days, he trusted only himself and his mother in law. Together, each day, they would pick the bananas (perfectly ripe with nary a brown slice), peel them, and place them on sticks before flash freezing them. Once frozen, the bananas were dipped in Guittard chocolate. The combination of flavors (and textures) was a runaway hit, with block-long lines.
About this Banana Brownies Recipe
This recipe plays on this classic flavor combination and adds a textural contrast, too, between the denser brownies and lighter banana bread. The brownies here are on the cakier end of brownie recipes. It's one of our favorite recipes. If you like fudgy brownies, rather than cake-like brownies, you can sub in your favorite chocolate-based brownie batter to amp up the fudgy texture. Both the banana bread and brownies are very easy recipes.
Overripe Bananas
It could be that we have a banana problem. We keep dozens of overripe bananas in our freezer for when the fancy strikes us for our favorite banana desserts. Have a few to spare? Check out these other recipe ideas.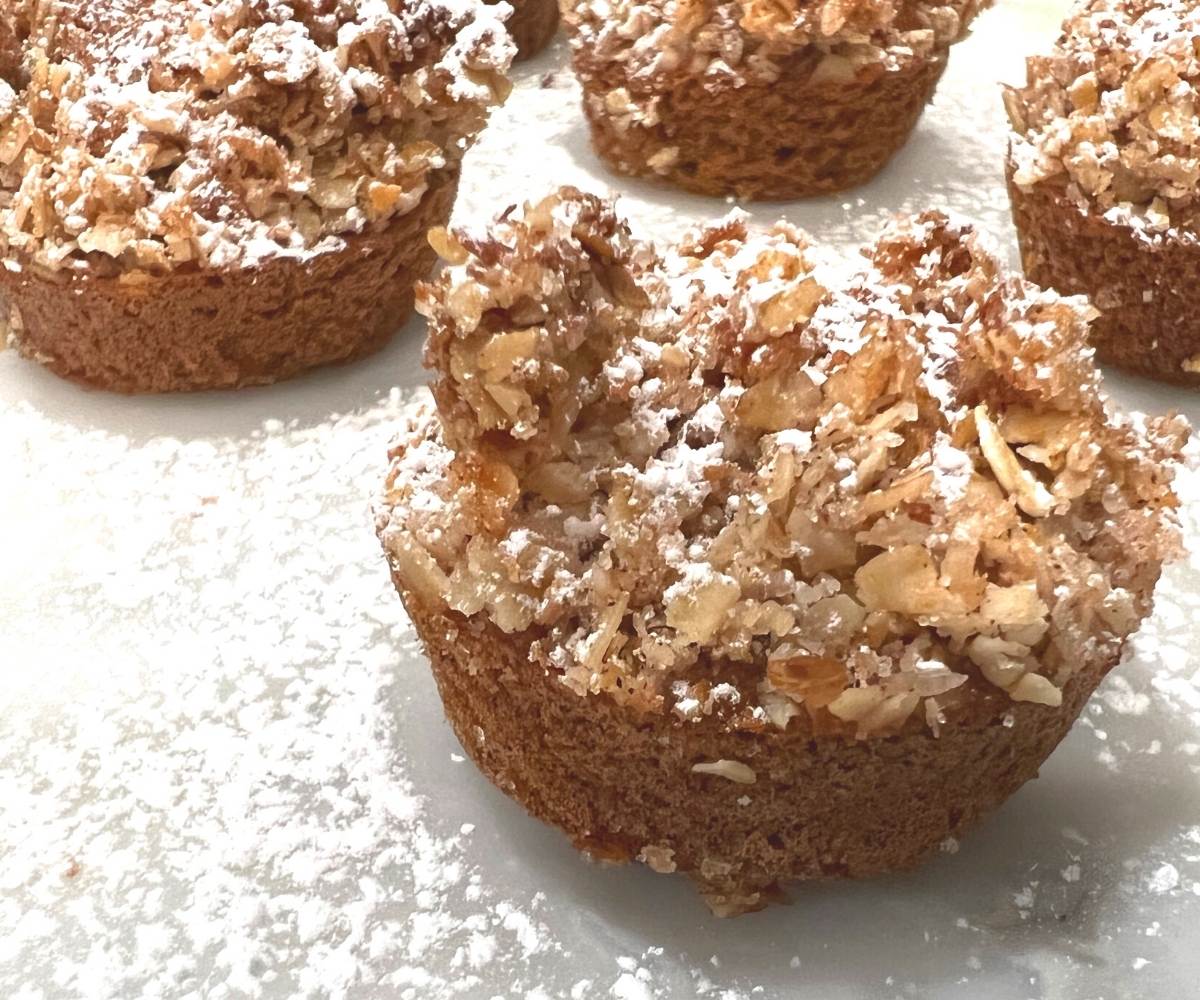 For the Love of Brownies
Love brownies? Here are a few more of our favorites.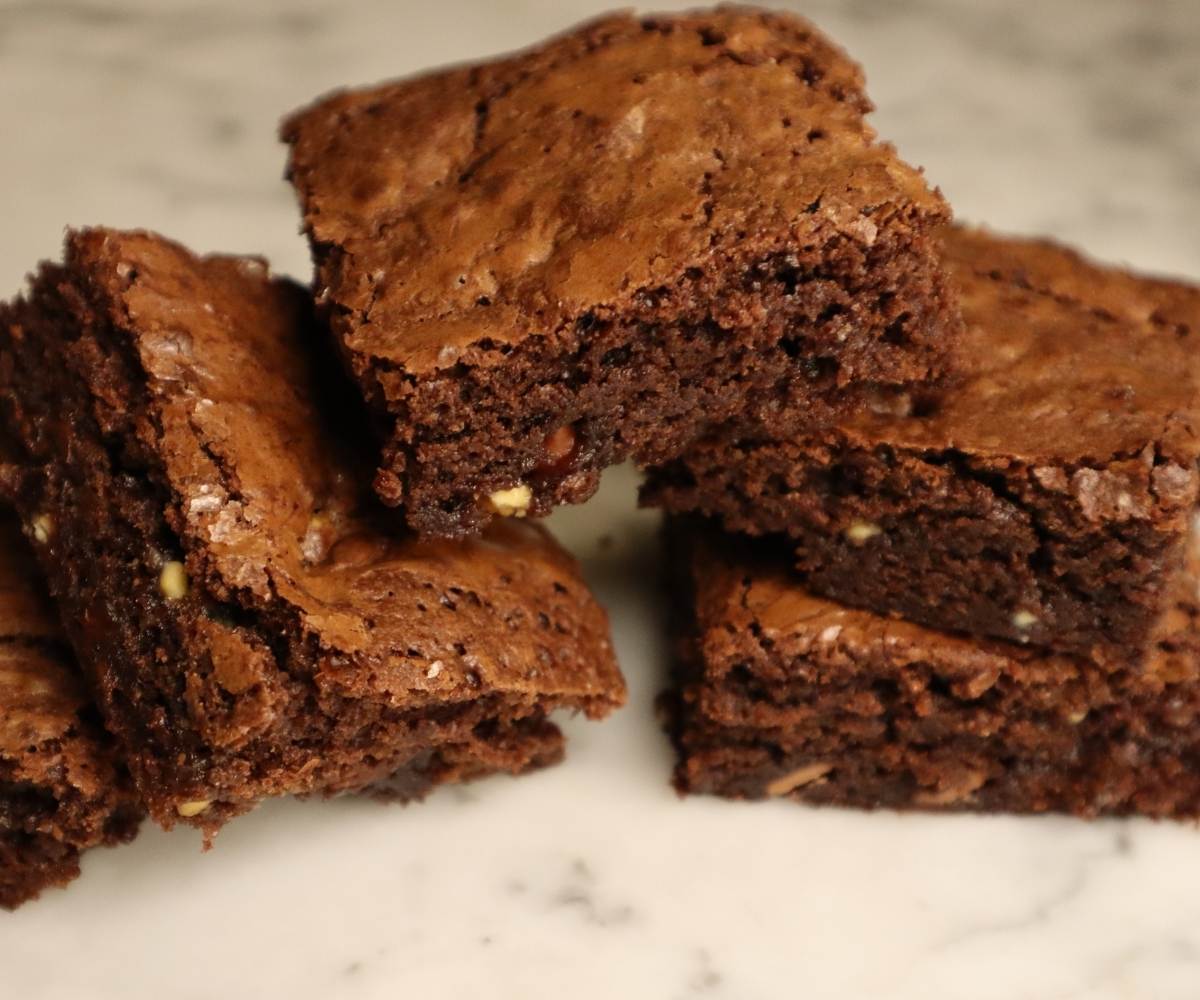 Useful Tools for Making this Banana Brownies Recipe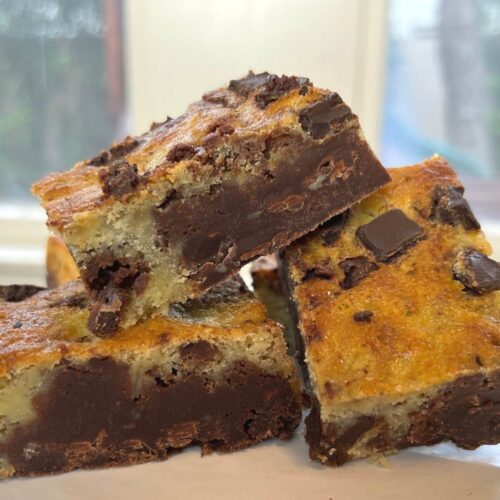 Best Fudgy Banana Brownies Recipe
Swirl a banana bread batter with a brownie batter for the ultimate delicious combination.
Equipment
parchment paper

8 x 8 inch square baking pan
Ingredients
Base Batter
3/4

cup

butter

unsalted

1

cup

granulated sugar

3

large eggs

2

tsp

vanilla extract

3/4

cup

all purpose flour

1/2

tsp

salt

1/2

tsp

baking powder
Banana Bread Batter
1

cup

over-ripe

dark brown color mashed bananas (2 medium bananas)
Brownie Batter
1/2

cup

unsweetened cocoa powder

1/4

cup

sugar

1/4

cup

dark chocolate chips plus a handful to sprinkle over the top
Instructions
Heat oven to 350 F.

Grease and line an 8 x 8 square baking pan with parchment paper.

Heat butter in a saucepan over medium heat or microwave in a microwave-safe bowl until fully melted. Pour the unsalted butter into a large bowl and whisk in the granulated sugar, eggs, and vanilla.

Sift in the dry ingredients (flour and salt).Split the batter in half into a medium bowl for each batter. Add the bananas to make the banana bread batter and stir with a rubber spatula. Add the cocoa powder, sugar, and dark chocolate chips to make the brownie batter.

Take your prepared pan and dollop spoonfuls of half the brownie batter into the bottom of the pan. Pour the banana mixture on top. Drop spoonfuls of the remaining brownie batter on top and gently swirl the mixtures together with a butter knife.

Sprinkle the extra chocolate chips on top of the batter.

Bake 40-45 minutes until a toothpick inserted into the center of the brownies comes out clean. Remove to a wire rack to cool.

Chill in the refrigerator in order to slice neatly These brownies are very rich, so we like to slice into 16 small portions.

Serve warm or at room temperature, topped with a scoop of vanilla ice cream or some whipped cream.
Notes
These brownies keep perfectly wrapped in plastic wrap or in an airtight container for several days.
Affiliate Disclosure: As Amazon Associates, we earn a small commission from qualifying purchases when you click on links embedded in this post.