Butterball is one of many names for these dead simple sugar cookies. We like our butterball cookie recipe without nuts. However, if you prefer, you can fold in the nuts of your choice. Pecan is traditional, but walnut and pine nut are equally good.
A Short History of Butterball Cookies
The origins of this recipe have been lost. A confusingly wide array of names make the recipe's history even harder to trace. The many names for this recipe all point to different sources. Common names include Russian Tea Cakes, Mexican Wedding Cookies, Snowball Cookies, and Italian Butterball cookies. What is clear is that all of these cookies are roughly the same. Each is a quick and easy vanilla drop cookie that is rolled in powdered sugar once baked. In many families, they are favorite Christmas cookies, but we like to eat them year round.
Regina Schrambling's 2009 article in the LA Times does an admirable job of hunting down all of the possible origin recipes. She makes a convincing argument that the recipe may have come to the United States from Mexico. The Institute of Culinary Art argues that the recipe traveled to Mexico from the Islamic world (possibly via Spain). In the Islamic lands, a similar spiced sugar cookies is common. While perhaps not the most historically accurate of names, we prefer the charming honesty of butterball. Because, really, that's what these are!
Cookies, Cookies, Cookies!
Love drop cookies? Here are some of our favorites: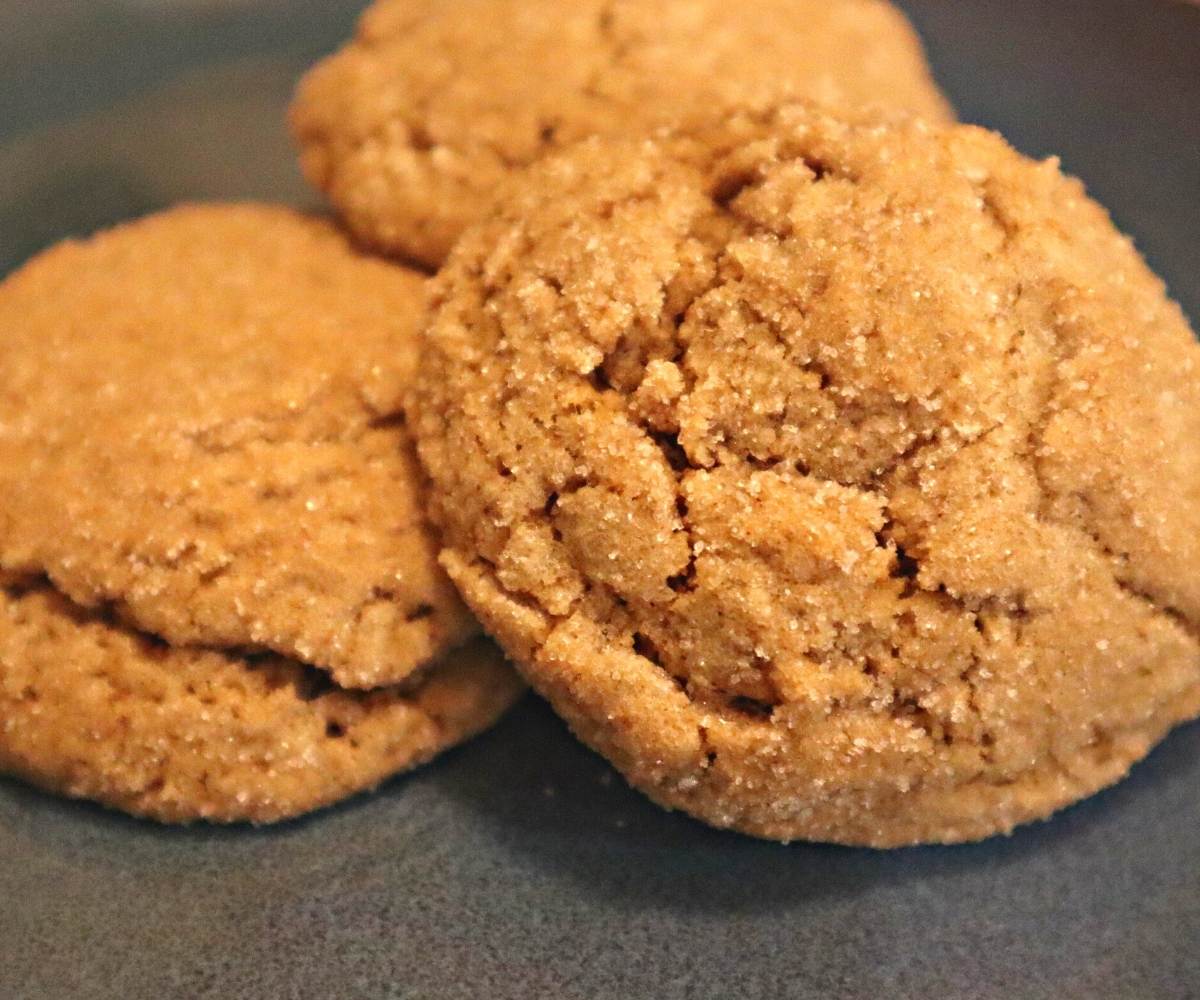 Also, if you're wondering how to make perfectly rounded cookies, check out our thoughts on the best cookie scoop.
Useful Tools for Making this Butterball Cookie Recipe
Butterball Cookie Recipe
These butterball cookies are buttery, sweet, and incredibly easy.
Equipment
1 small cookie scoop

baking sheet

parchment paper

silicone baking mat
Ingredients
1

stick unsalted butter at room temperature

¾

cup

confectioners' sugar

1

egg

1

teaspoon

vanilla extract

1

teaspoon

almond extract

1 ½

cups

all-purpose flour

2

teaspoons

baking powder

1

pinch

salt

¼

cup

confectioners' sugar

to roll the cookies in
Instructions
In the bowl of a stand mixer using a paddle attachment, or in a large bowl using a hand mixer, cream butter and confectioners' sugar until smooth and fluffy.

Add the eggs, vanilla, and almond extract to the butter mixture. Beat until smooth.

Remove the bowl from the mixer and sift in the flour, baking powder and salt.

Beat the flour mixture in until smooth.

Chill the dough in the refrigerator for at least 1 hour, up to overnight.

Preheat oven to 350 F and line a baking sheet with parchment paper or a silicone baking mat.

Use a small cookie scoop to shape the cookie dough into 1-inch balls. Arrange on the prepared baking sheet, leaving roughly 2 inches between cookies.

Bake in the preheated oven for 10 minutes, until golden brown.

Cool on the cookie sheet for 10 minutes, then remove to a wire rack to fully cool.

Roll in powdered sugar.
Notes
Once scooped, you can freeze the cookies on trays, then put the frozen cookies in a freezer bag and store frozen for up to a month. You can then bake them cookies once you're ready to eat them.
Affiliate Disclosure: As Amazon Associates, we earn a small commission from qualifying purchases when you click on links embedded in this post.