We make our brown sugar cookies with no butter, since the oil gives them a soft, chewy texture. These easy drop cookies get dusted with white sugar (because, really, is there such a thing as too much sugar?) for some extra crunch and sparkle.
What is Brown Sugar?
Brown sugar is simply white sugar mixed with molasses. The addition of molasses gives the cookies a moister texture and slightly caramelly flavor. Brown sugar makes these soft sugar cookies extra soft!
A Short History of Sugar Cookies
Sugar cookies came to North America from England, Scotland, and Holland. Cookie recipes have proliferated since then. The US is now home to a remarkable array of cookie varieties, suiting everyone from the novice baker to the most expert pastry chef. It seems appropriate, therefore, that the very first cookbook authored by an American and printed in the United States, American Cookery, was published in 1796. It reproduced not one, but two kinds of cookie recipes! This recipe might look a little unfamiliar to us today — perlash is not just the name of a Pokemon character; it's also an early chemical leavener! However, a close look reveals that it's not so different from the brown sugar cookie recipe below.
"Cookies – One pound sugar boiled flowly in half pint of water, scum well and cool, add 1 tea spoon perlash, dissolved in milk, then two and a half pounds of four, rub in 4 ounces of butter, and two large spoons of finely powdered coriander feed, wet with above; make rolls half an inch thick and cut to the shape of please; bake fifteen or twenty minutes in a slack oven – good three weeks."
Butter? Oil? Cream Cheese? Fats and Baking
King Arthur's baking blog did an exhaustive and somewhat scientific survey of the use of different fats in cookie making, testing different substitutes on the same classic sugar cookies. However, they omitted a key fact. Butter contains more water than oil, so you shouldn't use vegetable oil as a one-to-one butter substitute. If anything, you should substitute a little less oil (usually 3/4 to 7/8 of the quantity specified of butter). This explains why the King Arthur sugar cookies made with oil failed so miserably. Oil in excessive quantities is, well, oily. That said, when property deployed, oil can be a wonderful fat to use in baked goods – think of your favorite carrot cake, or, even better, an olive oil cake! In correct quantities, oil produces a very moist baked good that have neither an oily texture, nor an oily flavor. The King Arthur author also tested low fat cream cheese which, we can confidently say, should never be included in a baked good. For great cookies and best results, follow the original recipe, and if you must substitute fats, do so in correct proportions.
Cookies, cookies, cookies!
Looking for new recipes for a good cookie? Check these out!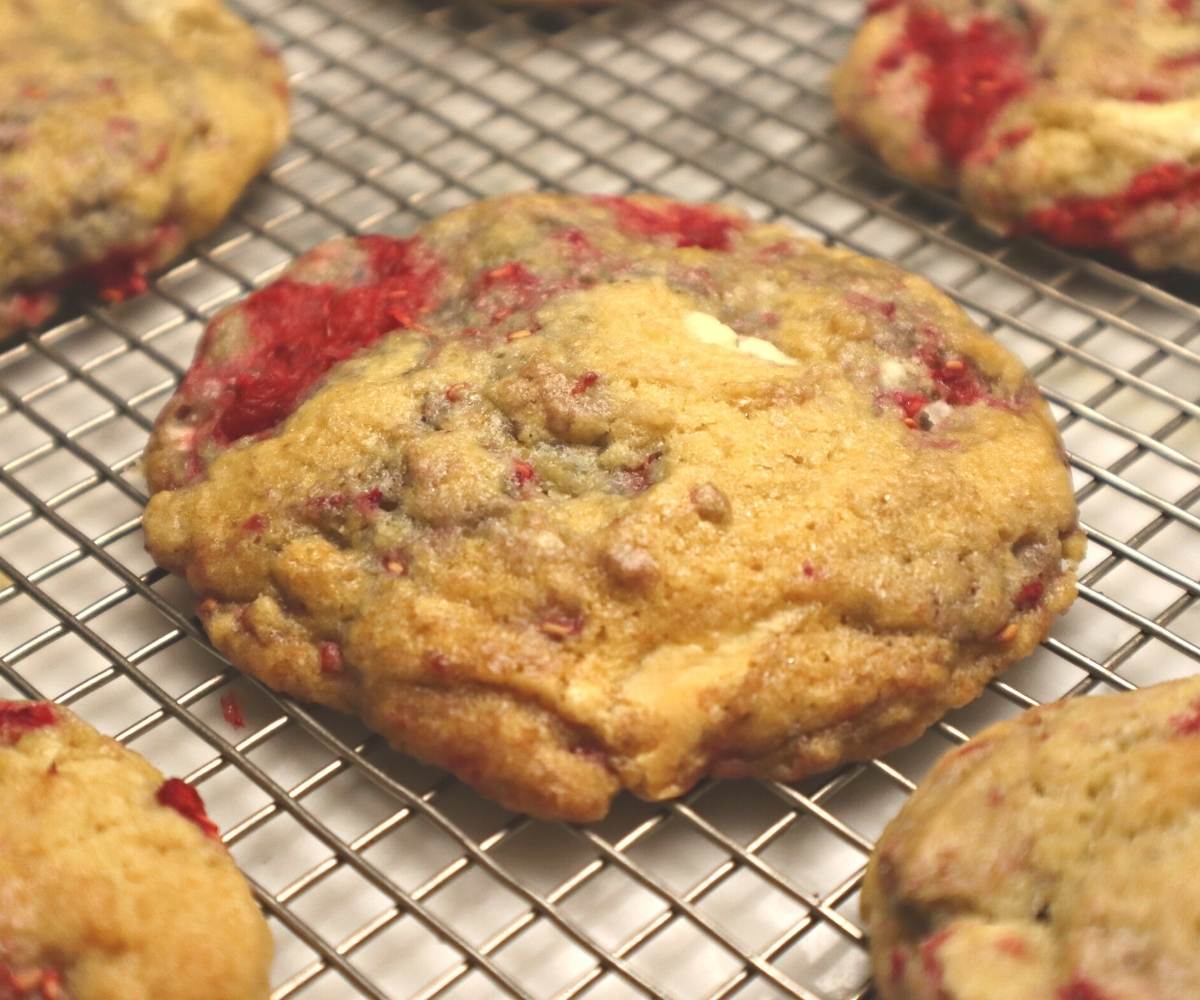 Tools for Making this Recipe for Brown Sugar Cookies — No Butter!
Wondering what kind of cookie scoop you should buy? Check out our in-depth analysis here. And, here are some other useful tools!
Brown Sugar Cookies
These brown sugar cookies contain no butter. The vegetable oil gives them a chewy, springy texture. They are coated in sugar granules, for a crunchy exterior.
Equipment
medium cookie scoop

baking sheet

parchment paper

silicone baking mat
Ingredients
1/3

cup

vegetable oil

or melted coconut oil (use reined, to eliminate coconut flavor)

5/8

cup

packed light brown sugar or dark brown sugar

1

large egg

at room temperature

1

tsp

pure vanilla extract

you can substitute 1/4 tsp almond extract if you prefer that flavor

1

cup

all purpose flour

1/2

tsp

baking soda

3/4

tsp

cornstarch

1/4

tsp

ground cinnamon

1/8

tsp

salt

1/4

cup

granulated sugar

for rolling the cookies
Instructions
Preheat oven to 350 F and line a cookie sheet with parchment paper or a silicone baking mat.

In a large bowl, stir together the oil, sugar, egg, and vanilla. Sift the dry ingredients (flour, baking soda, cornstarch, cinnamon, and salt) into the wet ingredients. Stir the flour mixture in until a soft dough forms.

Pour the granulated sugar into a bowl or plate to make it easier to roll the dough balls. Use a medium cookie scoop (2 tsp) to scoop cookie dough onto the sugar. Roll cookie balls around to fully coat.

Place the coated cookie dough balls on the prepared baking sheet. Repeat making balls of cookie dough and rolling them, until all of the dough is used up.

Bake cookies 12 minutes or until golden brown. Let cool on baking tray 5 minutes, then remove to wire rack.
Notes
These cookies keep in an airtight container for several days.
Affiliate Disclosure: As Amazon Associates, we earn a small commission from qualifying purchases when you click on links embedded in this post.