This marshmallow cookie recipe throws some luscious marshmallows into your favorite chocolate chip cookies. The result is a chewy cookie, studded with chocolate, with a gooey center courtesy of the melted marshmallow. The best thing about these cookies is that they require only a handful of basic ingredients you probably already have in your pantry.
A Short History of Marshmallows
Have you ever wondered where the word marshmallow comes from? We actually hadn't prior to writing this post, but hopefully we are alone in being so woefully incurious. The ancient Egyptians first invented the marshmallow. The confection required extruding sap from the mallow plant, which grows in marshes (marsh-mallow, get it?) and whipping it together with honey, nuts, and dried fruit.
After a long period of somnolescence, marshmallows re-emerged on the sweets scene in the 19th century. French candy-makers whipped mallow into a fluffy candy mold. The process was time consuming and labor intensive and by the end of the 19th century, gelatine had replaced mallow as a stabilizer and cornstarch was used to make the molds.
In 1948, Alex Doumak revolutionized the fine art of marshmallow making by developing a process that pushed the marshmallow through tubes, creating long marshmallow rods that were then sliced. This was much more efficient forming the marshmallows in individual molds. Marshmallows became very popular in the United States in the 1950s, a time when they were integrated into a range of tasty ('smores) and more regrettable (ambrosia salad) recipes.
Cookies, Cookies, Cookies
Looking for some other cookie options to compliment this marshmallow cookie recipe? We're here to help!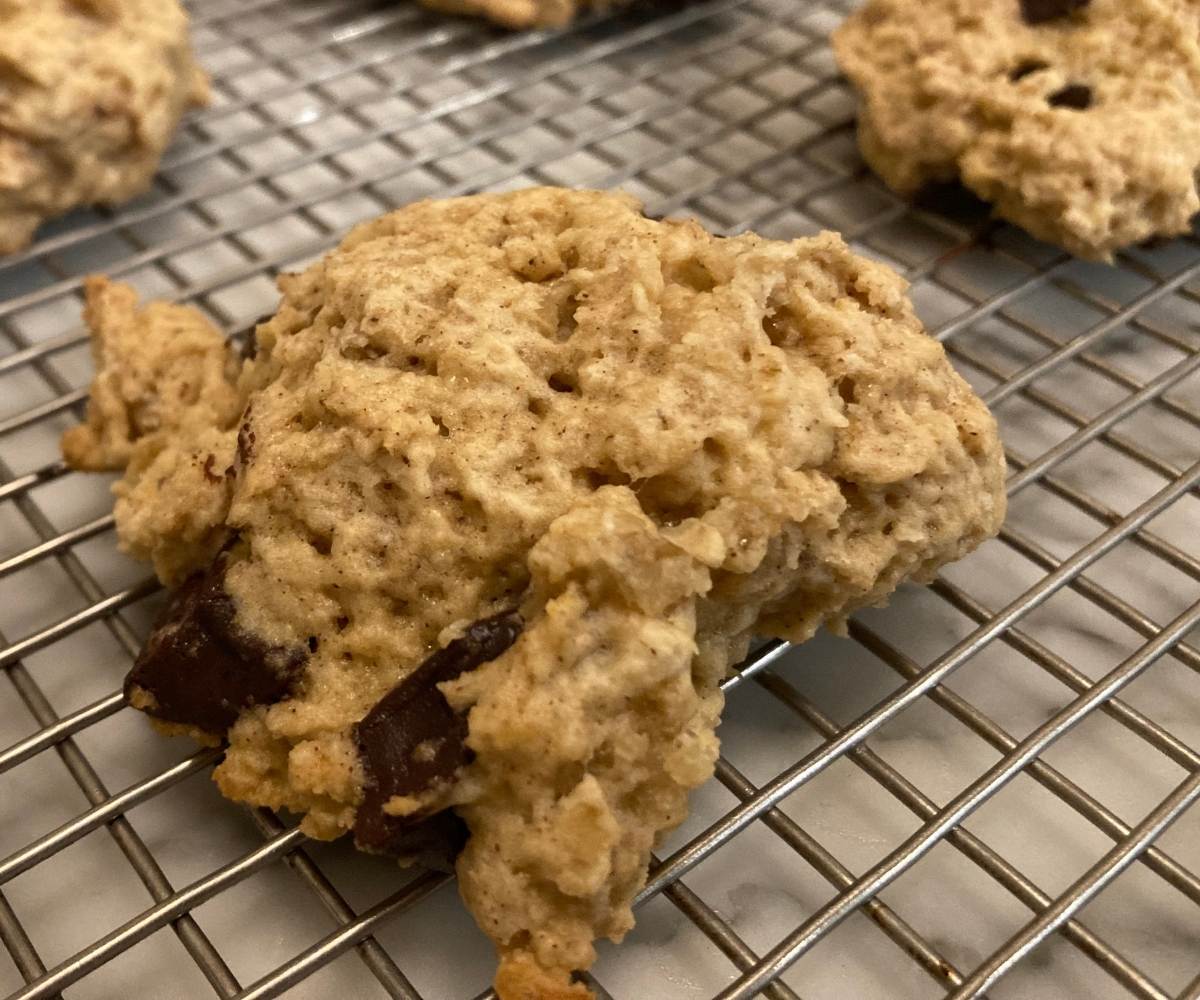 Useful Tools for Making this Marshmallow Cookie Recipe
First and foremost, you'll need a cookie scoop! Wondering what kind of cookie scoop to buy? Check out our in-depth analysis here. And, here are a few other useful tools…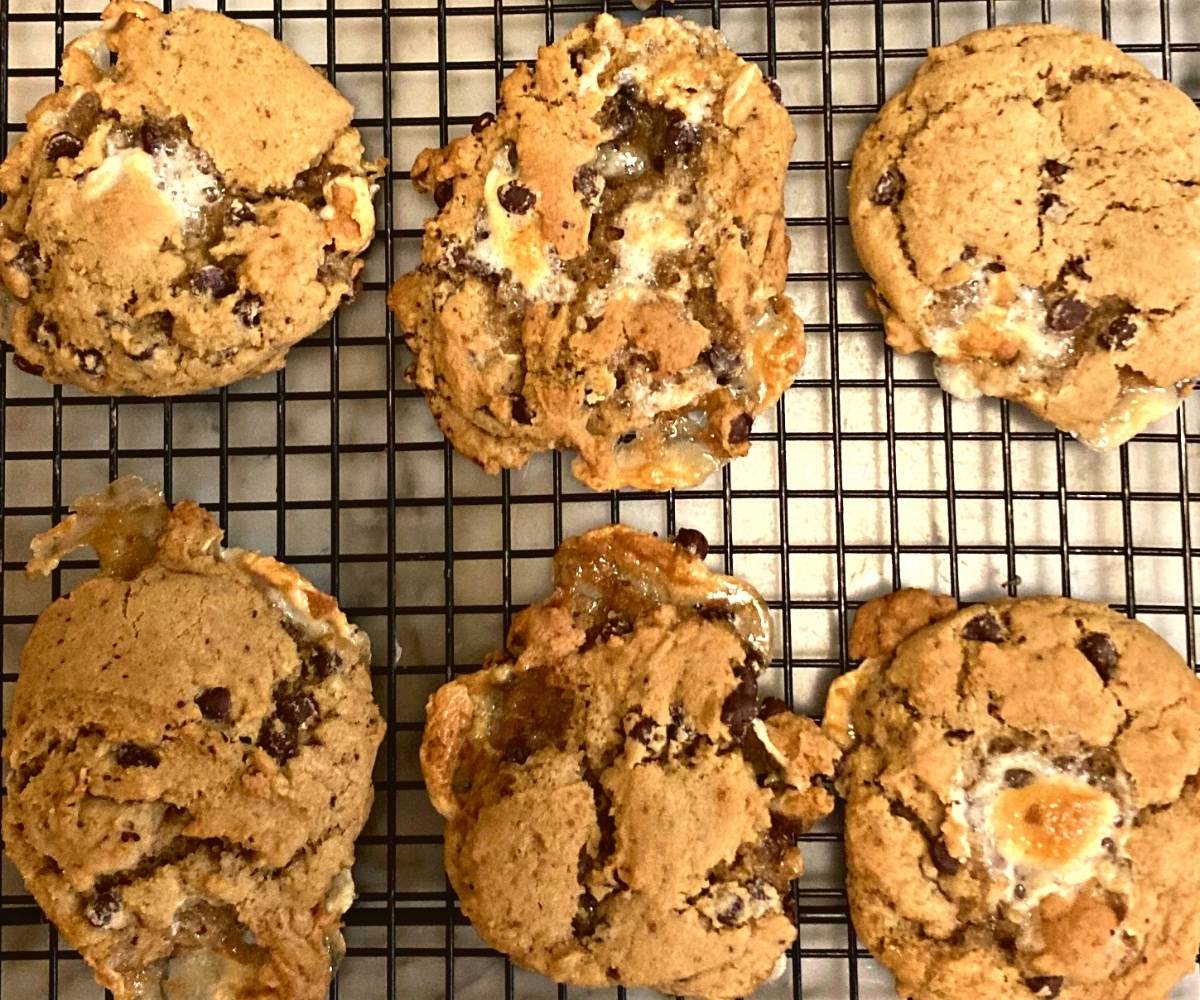 Marshmallow Cookie Recipe
These marshmallow cookies combine your favorite melty marshmallow goodness with a traditional chocolate chip cookie.
Equipment
cookie sheet

silicone baking mat

parchment paper
Ingredients
1 1/4

cups

all purpose flour

1/2

tsp

baking soda

1/4

tsp

salt

1/2

cup

unsalted butter

room temperature

1/4

cup

white sugar

1/2

tsp

vanilla extract

1

egg

large

1/2

cup

chocolate chips

1/2

cup

mini marshmallows
Instructions
Line a cookie sheet with a silicone baking mat or parchment paper.

In the bowl of an electric mixer, using the paddle attachment, or in a large bowl using a hand mixer, cream the unsalted butter and the sugars on medium speed.

Add the egg and vanilla extract and beat on medium-high speed until combined.

Sift the dry ingredients (flour, baking soda and salt) into the wet ingredients.

Beat on low speed until combined.

Use a wooden spoon or rubber spatula to stir in the chocolate chips and marshmallows.

Use a medium-sized cookie scoop to scoop 1 1/3-tbsp cookie dough balls onto the prepared baking sheets, allowing at least 2 inches of space between cookies.

Bake 9-11 minutes until golden brown.

Cool on sheet pan for 5 minutes, then remove to wire rack to cool fully.
Notes
Cookies keep well in an airtight container for several days.
Affiliate Disclosure: As Amazon Associates, we earn a small commission from qualifying purchases when you click on links embedded in this post.