Question: Is there anything better than an ooey-gooey rum cake?
Answer: Only one thing – this chocolate rum cake recipe
A Short History of Chocolate and Rum Cakes
We could find no historial information about chocolate rum cakes, but it seems likely that, like their rum-only cousins, they emerged from the Caribbean islands. This seems likely given the important role that the Caribbean islands played in the production of cane sugar (and thus rum) and cocoa in the 18th centuries.
A Short History of Chocolate
Entire books have been written about the history of chocolate, so we'll keep it brief here. Cocoa is native to the Mexican Gulf Coast and between 1500 and 400 BCE the Olmec people began grinding it up and consuming it as a frothy (if very bitter) beverage. Descendants of the Olmec probably brough cocoa to the Maya, who depicted the harvesting, preparation, and consumption of chocolate on vases. They also drank cocoa from these same vases — trace amounts of the chemical theobromine, a component of chocolate, survive in many vessels. Cocoa beans were also used as currency.
Columbus first encountered cocoa beans upon his arrival in Guanaja, in modern Honduras. He confused them with almonds, but brought a sample back with him to Spain since he could tell that they were highly valued. The market for chocolate expanded rapidly from Spain throughout Europe. Spanish colonists began cultivating cocoa trees in Trinidad in the 18th century, when prices for chocolate reached a fever pitch. Cocoa, like cotton and cane sugar, led to an increase in trade of African slaves in the Carribean. Cocoa trees are still grown in the Carribean today, although the vast majority of the world's chocolate is grown in West Africa.
Beyond the Chocolate Rum Cake Recipe
Love dark chocolate flavor so much that this chocolate rum cake recipe just isn't enough? So do we! Here are a few more of our favorite rich chocolate desserts.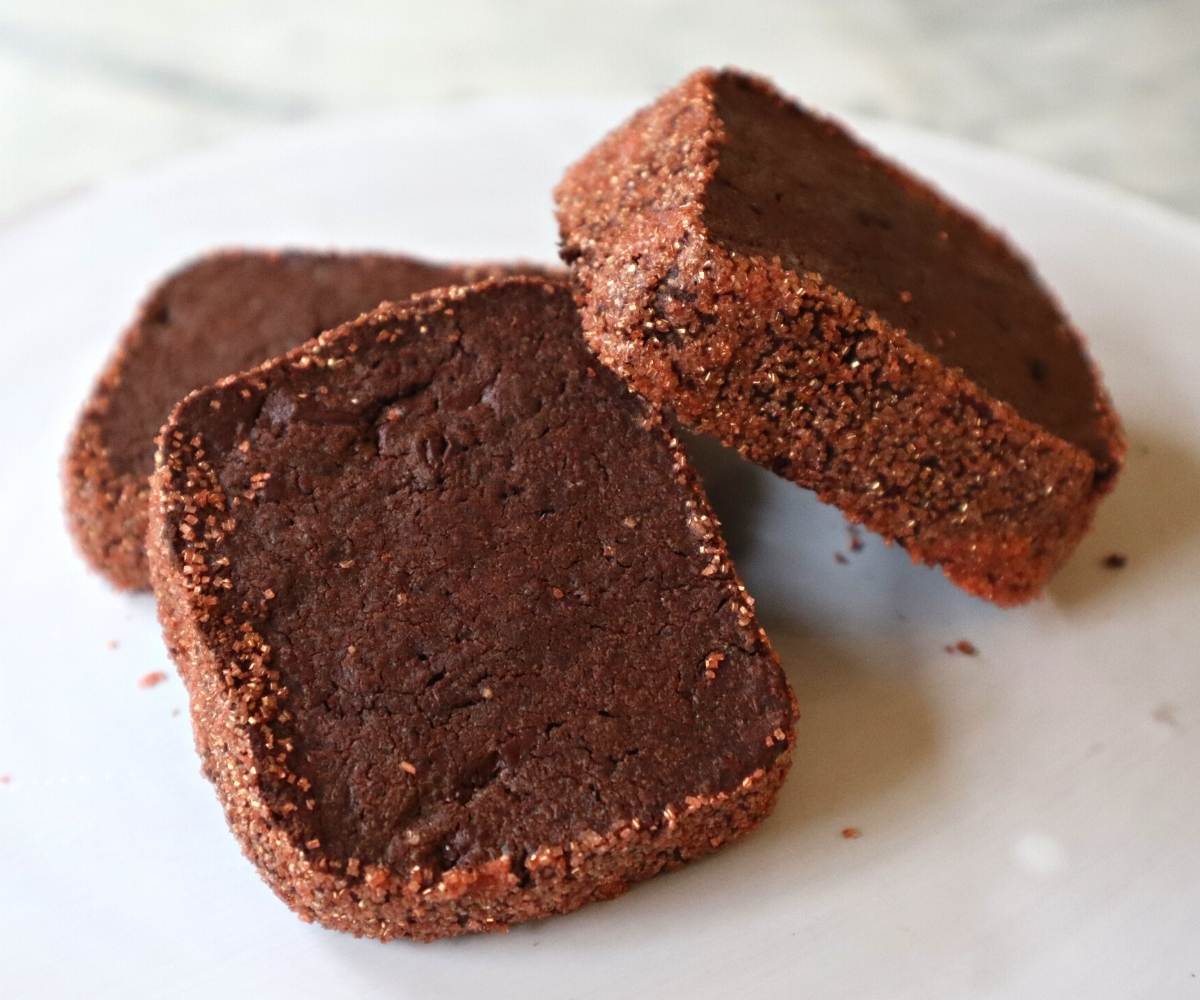 About Rum and Cakes
What's the best type of rum to use in a cake? Great question! We did an exhaustive survey, and here are our favorites.
Useful Tools for Making this Chocolate Rum Cake Recipe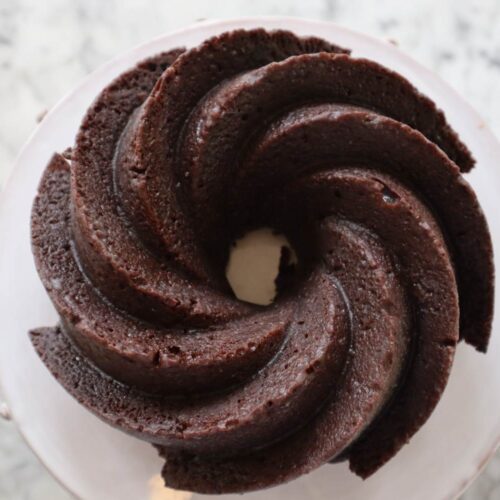 Chocolate Rum Cake Recipe
Question: Is there anything better than an ooey-gooey rum cake?
Answer: Only one thing – this chocolate rum cake recipe
Equipment
bundt cake pan

silicone pastry brush
Ingredients
For the cake
2 1/2

cups

all-purpose flour

2

tsp

baking soda

1

tsp

salt

1/2

cup

water

10

tbsp

unsalted butter

3/4

cup

unsweetened cocoa powder

dutch-processed

1/2

cup

rum

2

cups

sugar

1/2

cup

buttermilk

2

large eggs at room temperature

1

tbsp

vanilla extract

1/2

cup

chocolate chips
For the glaze
1/2

cup

unsalted butter

1

cup

sugar

1/2

cup

of rum

1/4

cup

water
Instructions
Heat oven to 350 F. Coat a 10-cup/10-inch bundt pan with cooking spray.

In a large saucepan, over medium high heat, melt butter with the water. Remove from pan and pour into a large bowl. Stir in the cocoa and sugar. Pour in the rum and stir to combine. Add the buttermilk, eggs, and vanilla, and stir to combine. Stir chocolate chips into the batter.

Sift the dry ingredients (flour, baking soda, and salt into the wet ingredients). Stir the flour mixture into the wet ingredients until no white streaks remain in the cake batter.

Pour batter into the prepared bundt pan. Bake cake until cake tester inserted into the thickest part of the cake comes out dry (45 to 50 minutes).

In the meantime, make the glaze.

To make the rum glaze:

In a small saucepan, over medium high heat, combine the butter, sugar, rum, and water. Cook and stir until the mixture comes to a boil, then reduce heat and simmer 5 minutes. Remove from heat.

Once the cake is done, let cake cool in cake pan for 5 minutes. While the cake cools, use a skewer to poke holes in the bottom of the cake and brush with glaze. Flip cake onto a wire rack. Use a skewer to poke holes all over the top of cake. Use a pastry brush to brush the cake, while still warm, with the glaze. Let the glaze harden, then remove cake to a serving plate. Serve at room temperature.
Notes
For best results, serve this moist cake on the day you bake it at room temperature with some whipped cream on the side. If you have any leftovers, cover cake tightly with plastic wrap and store at room temperature for 2-3 days.
Affiliate Disclosure: As Amazon Associates, we earn a small commission from qualifying purchases when you click on links embedded in this post.