This chocolate diamond cookie is the queen of French cookie recipes, giving its more famous sisters, the madeleine and the macaron, a run for their money.
About French Cookie Recipes
While French dessert recipes are legendary, French culture is not known for its cookies. Friends in France, in fact, complain about the dearth of decent cookies. They often prefer to bake their own American-style chocolate chip cookies at home. Other types of French cookies tend to be a little fussy (French macarons, palmier cookies). Or, they require a fiddly pan that no one wants to store (madeleines). So, our ongoing debate about which are the best French cookies has been a little restrained. That is, until we met these cookies.
About these Chocolate Diamond Cookies
These chocolate diamond cookies are quite a revelation. They require no special equipment. They rely on basic ingredients, and are quick and easy. These easy French butter cookies are based on classic French sablés Breton. Sablé means "sandy" in French. This indulgent treat is a very buttery (is there such a thing in life as too much butter? Clearly, no). They are a crumbly, slightly less sweet French version of a shortbread cookie from the Brittany region.
These popular French cookies are given a pretty diamond shaped and dipped in sparkling sugar for extra crunch and glitter. Taking a cue from the French twist on chocolate chip cookies (sablé aux pépites de chocolat), shards of dark chocolate, rather than chocolate chips, are mixed into these delicious cookies for an extra chocolatey crunch. Unlike American sugar cookies, these easy French cookies contain no leavening agent. This gives them a crumbly, rather than chewy texture. Easy, refined, and glamorous, all in one elegant cookie. What is not to love about these delicious treats?
About Superfine Sugar
This cookie relies on superfine sugar for its crumbly texture. Superfine sugar is emphatically NOT icing sugar. It is granulated sugar with superfine sugar crystals. If you can't find it in your local grocery, you can simply take granulated sugar and whizz it in your food processor for a few minutes to grind down the sugar crystals.
Cookies, Cookies, Cookies!
Need more cookies in your life? We've got you covered!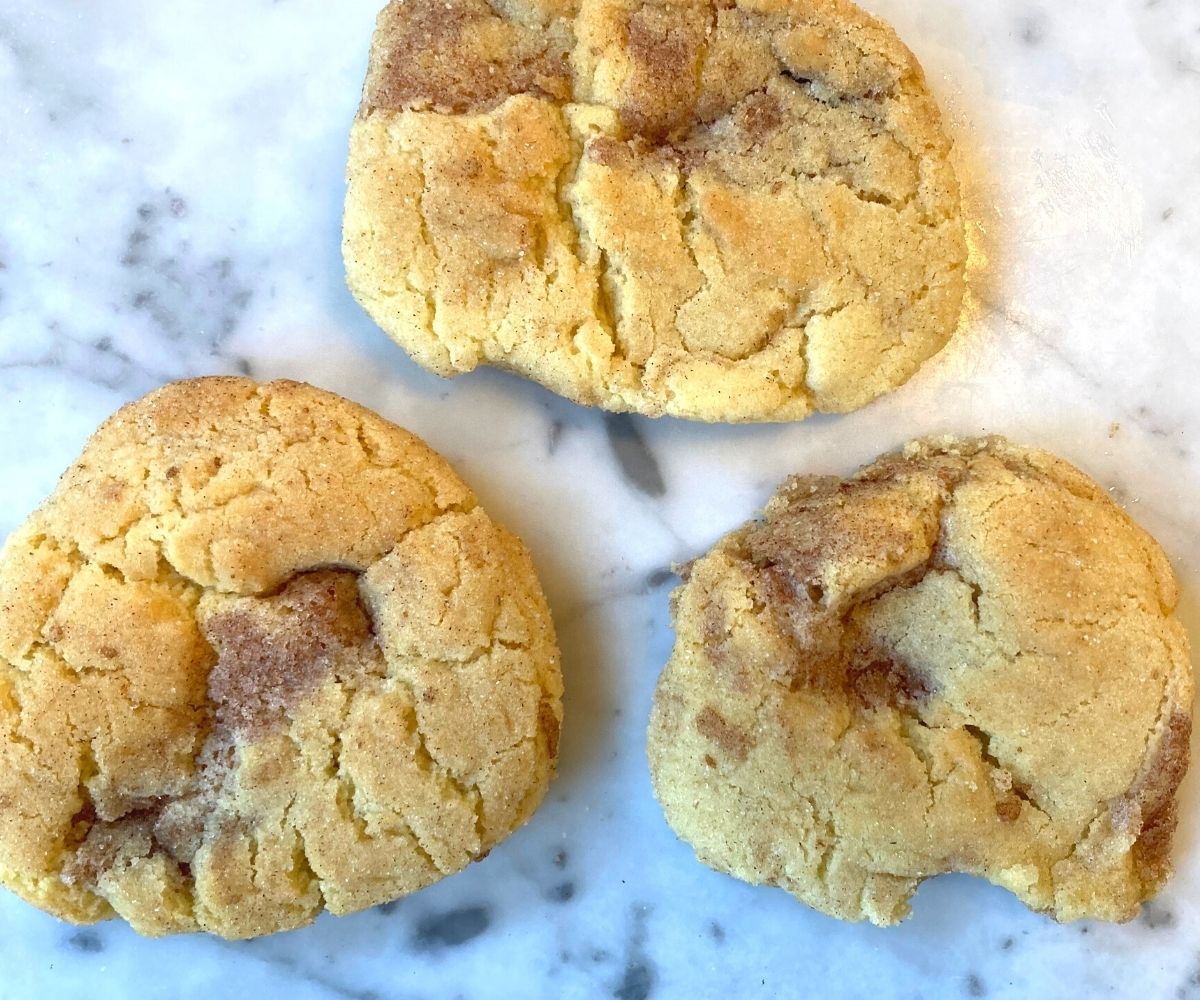 More French Pastry
Inspired by all this discussion of French desserts? Here are a few more to try!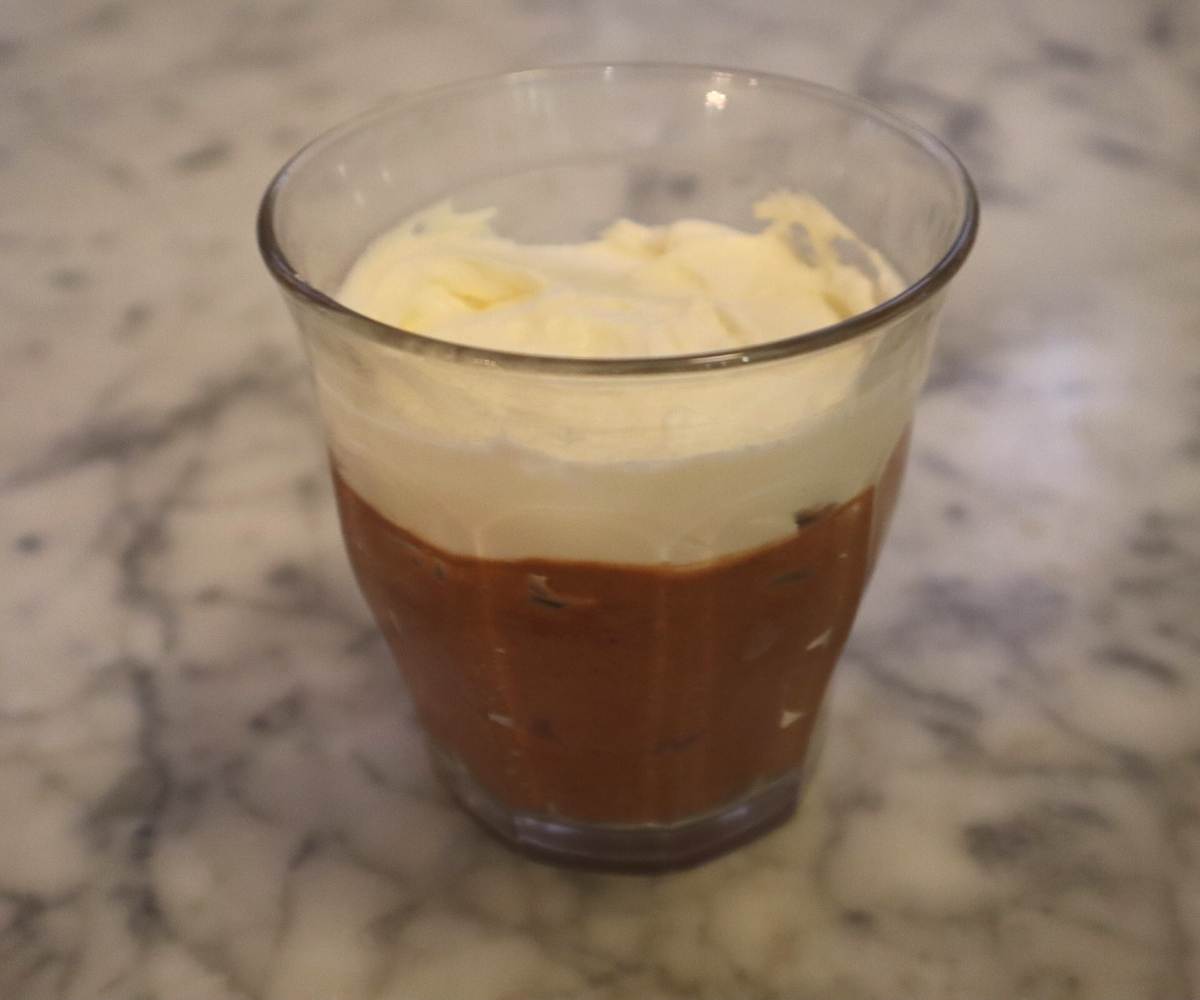 Useful Tools for Making These Cookies
Chocolate Diamond Cookies: Queen of the French Cookie Recipes
This chocolate diamond cookie is the queen of French cookie recipes, giving its more famous sisters, the madeleine and the macaron, a run for their money.
Equipment
Pastry Scraper

sanding sugar

baking sheet

parchment paper

silicone baking mat
Ingredients
200

g

cold unsalted butter

cubed

100

g

superfine sugar

not confectioners' sugar

3

egg yolks at room temperature

250

g

all purpose flour

sifted

60

g

cocoa powder

sifted

30

g

dark chocolate

chopped

Sanding sugar

to coat
Instructions
In the bowl of a stand mixer using the paddle attachment, or in a large bowl using a hand mixer, beat together the butter, sugar, and eggs, until well combined. Do not overmix, as we don't to aerate the dough.

Add the dry ingredients (flour and cocoa), and beat until just combined.

Add in the chopped dark chocolate and use a rubber spatula to stir to combine.

Remove the dough to a sheet of plastic wrap and shape into a log. The log can be round or square, depending on your taste. Its length and width are also up to you. We shaped our cookies into a roughly 3 inch square, giving us about a 16 inch log. To make your log square, press it against a vertical baking sheet, using a pastry scraper.

Chill log in refrigerator for 24 hours. It should be very hard.

Preheat oven to 350 F and line a baking sheet with parchment paper or a silicone baking mat.

Remove the cookie dough log from the refrigerator and roll it in sanding sugar. If the sanding sugar won't stick (ours was fine), you can brush the log with water or egg whites.

Use a sharp knife to cut the cookies into half inch pieces. The cookies won't really spread or puff, so you can put them relatively close together on the baking tray.

Bake 16-20 minutes until the top of each cookie and outside is set. Remove from oven and let cool 5 minutes on baking sheet, before removing to a wire rack to fully cool.
Notes
Cookies will keep in an air-tight container for several days.
Affiliate Disclosure: As Amazon Associates, we earn a small commission from qualifying purchases when you click on links embedded in this post.