This Hello Dolly cookie recipe goes by many different names. Magic cookie bars, coconut dream bars, and seven-layer bars are some of its many names. We first met this easy dessert at our favorite college coffee shop. We have been hooked ever since.
A Short History of this Hello Dolly Cookie Recipe Part 1: Condensed Milk and the American Market
Like so much of the history of American baking, we can trace this recipe's origins to a corporate re-branding effort. Canned sweetened condensed milk was invented in France in the 1820s. In 1853, Gail Borden introduced it to the American market, selling it as a baby formula since it needed no refrigeration and could travel well. He also sold cookies, featuring the condensed milk, from a street cart.
Borden's marketing efforts don't seem to have amounted to much until the Civil War, when the Government began ordering massive quantities of sweetened condensed milk to hand out as rations, since each can packed a whopping 1,300 calories. The market for sweetened condensed milk continued to grow after the war, as soldiers returned home with admiring tales of their battlefield sweet treat. After World War I, as refrigeration became more common, condensed milk was less of a practical necessity. Condensed milk makers needed to rebrand it to ensure continued success. Several companies offered to pay housewives to develop dessert recipes using canned condensed milk.
A Short History of the Hello Dolly Cookie Recipe Part 2: Rebranding!
According to internet legend, these cookies may trace their origins to Borden's original street cart recipe. This seems a little dubious to us and the trail goes cold until around the early 1960s, when Eagle Brand began marketing something very similar as "magic coconut bars" on its condensed milk cans. According to word historian Barry Popik (a contributor to the Oxford English Dictionary), the recipe received its new name in 1965. "Hello Dolly" was a Broadway musical that opened in January 1964 to great acclaim. The hello dolly name can be attributed to 11 year old Alecia Leigh Couch of Dallas, TX. Alecia "borrowed" the recipe from her grandmother and shared it with Clementine Paddleford, who published the Hello Dolly Bars Recipe in "The Week " magazine on September 19, 1965. And so, Hello Dollies were born.
Playing Around
This recipe, just like dulce de leche, relies on caramelized condensed milk for its chewy, caramelly flavor. Love the flavor and want more sweet treats? Check out our recipe for making dulce de leche thumbprint cookies.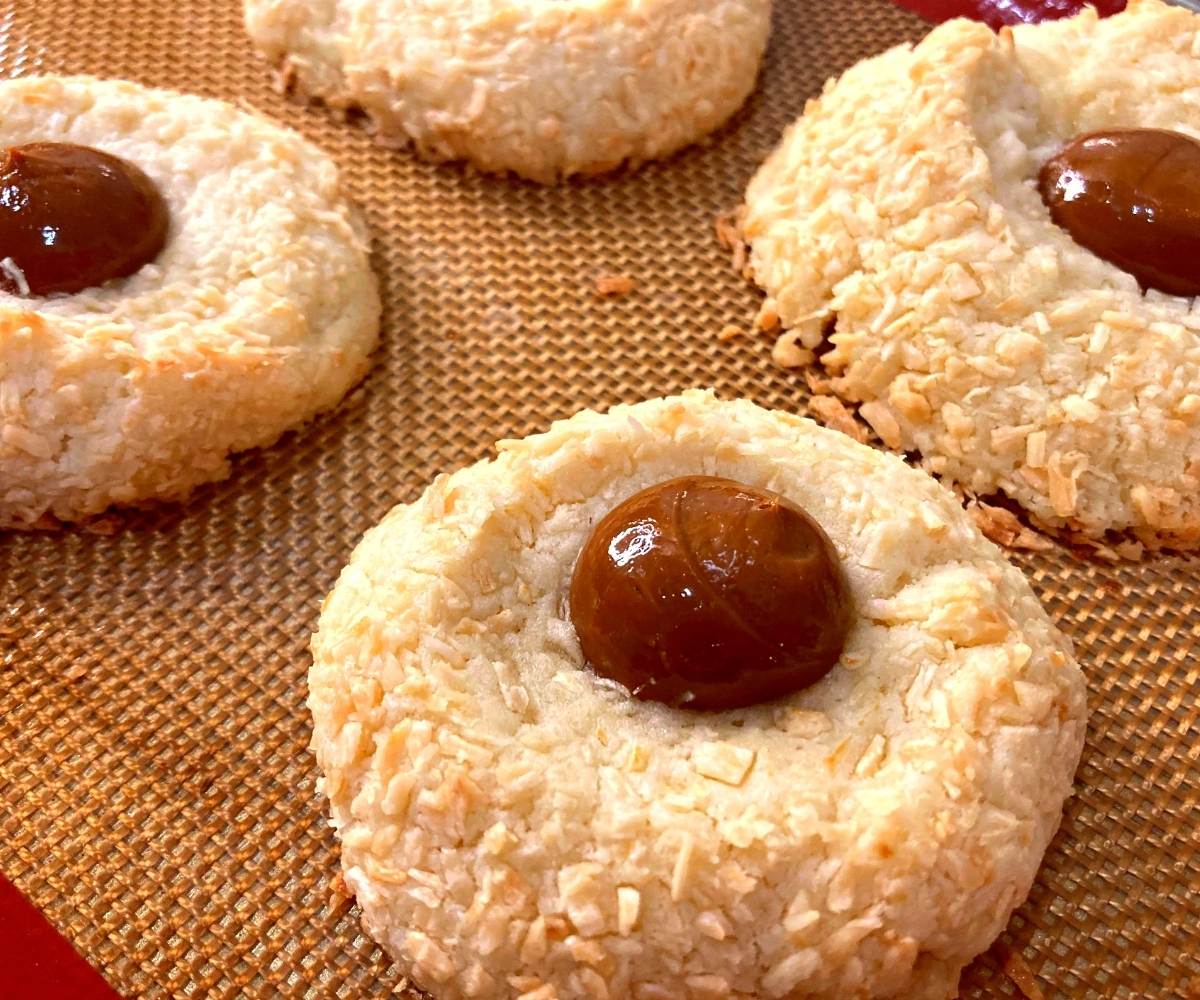 Love bar cookies? Check out some of our favorites!
This magic cookie bar recipe can be endlessly varied to produce related but equally delicious different hello dolly bar recipes. You can add butterscotch chips, toffee chips, peanut butter chips, or white chocolate chips alongside of or instead of the chocolate chips. You can substitute vanilla wafers or crushed oreos for the graham crackers. For more inspiration, check out this post on the 6,561 ways to make magic cookie bars. Or, just stick with the original recipe!
Hello Dolly Cookie Recipe
This Hello Dolly Cookie Recipe is a favorite treat that goes by many different names. It's crunchy, gooey, and chocolately all at once and is fantastic no matter what you call it!
Equipment
1 9 x 9 inch square pan

parchment paper

Rolling Pin
Ingredients
1

sleeve graham crackers

10

tbsp

unsalted butter

1 1/4

cups

semisweet chocolate chips

1

cup

pecans or walnuts, chopped

1

14-oz can sweetened condensed milk
Instructions
Preheat oven to 325 degrees F.Grease and line a 9 x 9 inch square pan with parchment paper. Be sure to line both the bottom and the sides of the pan or it will be difficult to remove the hello dolly cookies.

Put the graham crackers in a large food storage bag and whack with a rolling pin until finely crushed. You should have about 2 cups of graham cracker rumbs.

Place butter in a microwave safe dish and melt butter.

In a medium bowl, combine crushed graham crackers and melted butter.

Press the cookie crumbs into the bottom of the pan in an even layer to form a buttery graham cracker crust.

Sprinkle the chocolate chips on top of the graham cracker mix.

Next, sprinkle the nuts on top of the chocolate chips.

Finally, sprinkle coconut on top.

Pour the sweetened condensed milk over all of the ingredients.

Bake for 25-30 minutes until the edges are golden brown.

Cool to room temperature then refrigerate several hours in order to be able to cut neatly.
Notes
These bar cookies keep well in an airtight container for several days.