This strawberry shortbread cookie recipe relies on freeze-dried strawberries rather than fresh strawberries or strawberry jam to provide an intense strawberry flavor. This recipe is loosely adapted from The Floured Table.
A Short History of Shortbread
Shortbread originated in Scotland. While the treat is famously associated with Mary Queen of Scots (also, coincidentally the most famous Queen of Scotland), there is very little evidence connecting her directly to the treat. Mrs. McLintock's Recipes for Cookery and Pastry-Work contains the first printed version of the recipe, published in 1763. Shortbread was a luxury item, most often served at weddings and holidays. Shortbread cookies are traditionally shaped into rounds and then sliced into triangles or cut into long rectangular "fingers." Today, we use cookie cutters, or, in this case, shape the dough into a log and slice it. We find it easiest to shape the cookies into a log and then slice off cookies.
Why is Shortbread Short?
The "short" in shortbread refers to its crumbly texture, which is achieved with a high fat content. The butter fat in the shortbread prevents the flour from producing long gluten strands, which would create a softer texture.
About Freeze Dried Strawberries
We had never used freeze dried fruit prior to experimenting with strawberries for this recipe. Freeze drying entails freezing a food, then reducing pressure and adding heat to allow the frozen water in the food to change directly into a vapor. This gives the food an extraordinarily long shelf life (25 years!). Freeze dried foods retain their flavor and nutrients much better than simply dried food. In this buttery strawberry shortbread cookies recipe, we're particularly taking advantage of the flavor retention property of the freeze drying process.
More Strawberries!
Didn't get enough strawberry from these strawberry cookies? Here are some of our other favorite strawberry recipes: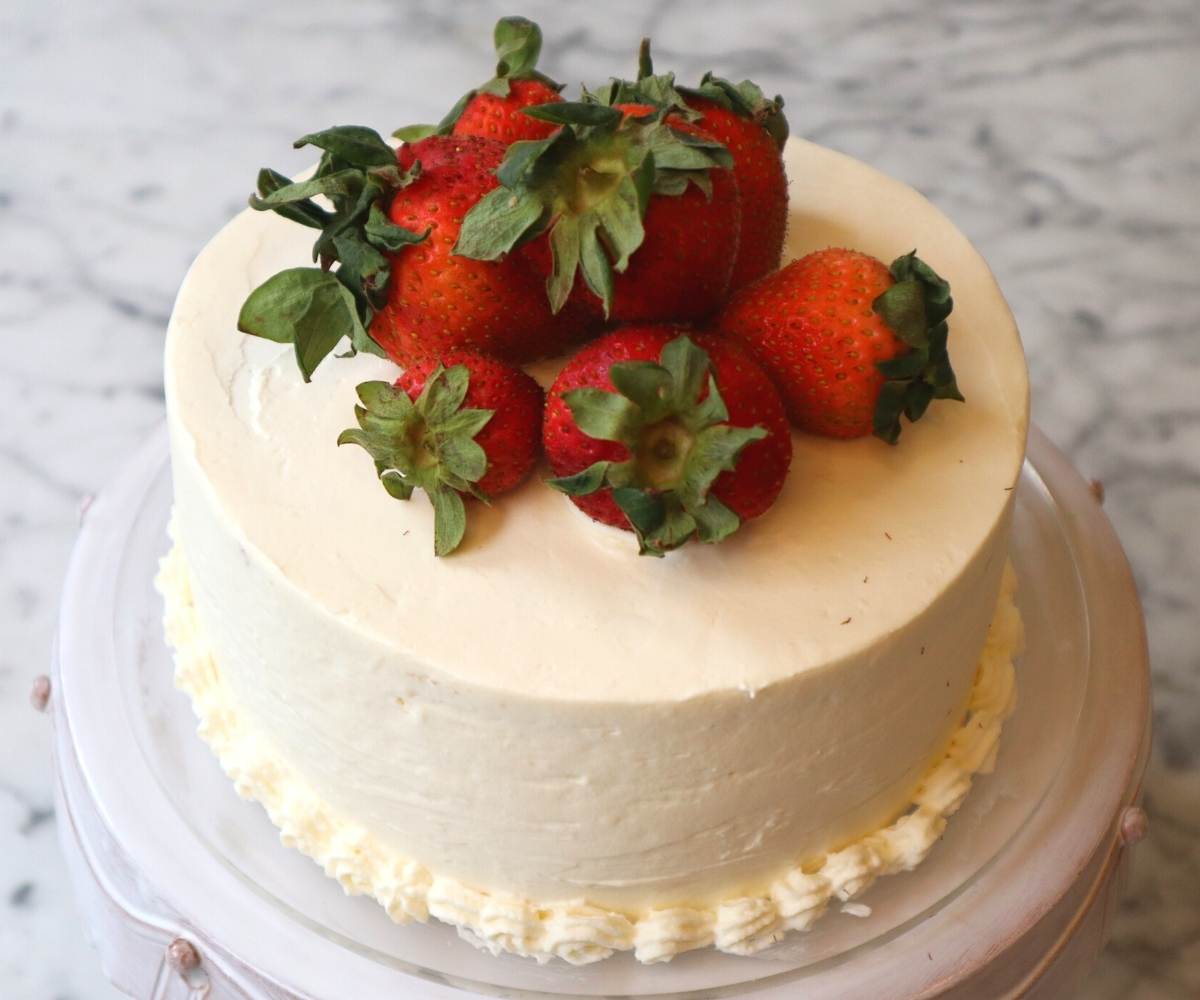 Useful Tools for this Strawberry Shortbread Cookie Recipe
Strawberry Shortbread Cookie Recipe
These strawberry shortbread cookies have a crumbly, buttery texture and rely on freeze dried strawberries for an intense strawberry flavor.
Equipment
baking sheet

parchment paper

silicone baking mat
Ingredients
1

cup

unsalted butter at room temperature

1/2

cup

powdered sugar

1/2

tsp

salt

1

tsp

vanilla extract

3/5

oz

freeze dried strawberries

1 1/8

cups

all purpose flour

1/4

cup

pink sanding sugar (optional)
Instructions
Place the freeze dried strawberries in the bowl of a food processor and process for 60 seconds until you have a fine powder.

In the bowl of a stand mixer fitted with a paddle attachment, or in a large bowl using a hand mixer, cream the butter for 30 seconds at medium speed. Add the powdered sugar, salt, and vanilla extract, and mix to combine.

Sift the strawberry powder and flour into the butter mixture. This will ensure that any larger bits of freeze-dried strawberries or pieces of strawberry seeds get removed. Mix on low until dry ingredients are well incorporated and a soft dough forms.

Tear off a sheet of plastic wrap and use a rubber spatula to scoop the cookie dough out of the bowl onto the plastic wrap. Shape it into a round or square log (a pastry scraper is particularly useful for getting sharp corners on a square log). Refrigerate for at least an hour or up to 24 hours.

When you are ready to bake, remove shortbread dough from fridge and let sit on the counter to warm up for 10 minutes. This will make it much easier to slice.

Preheat oven to 350 F and line a baking sheet with a piece of parchment paper or a silicone baking mat. Pour some coarse sugar or pink sanding sugar into a shallow bowl.

Using a sharp knife, cut dough into 1/4-inch thick rounds. Press the sides of the cookie into the sanding sugar to get the sugar to adhere.

Place cookies on cookie sheet, and bake in preheated oven for 20 minutes until the cookies are set, pale pink, and the edges of the cookies are slightly golden brown. The baked cookie will continue to set as it cools.

Let cool for 5 minutes on baking sheet, then transfer to a wire rack.
Notes
Cookies will keep in an airtight container for several days.
Affiliate Disclosure: As Amazon Associates, we earn a small commission from qualifying purchases when you click on links embedded in this post.