This Trinidad sponge cake recipe is light and fluffy, with a mildly spiced flavor. It's a very quick and easy bake — the perfect simple recipe for a midweek treat.
A Short History of this Trinidad Sponge Cake Recipe
Although we call it a sponge, this delicious cake is actually a pound cake. Pound cake recipes typically contain equal parts egg, butter, flour, and sugar. Baking powder gives them a bit of lightness. A basic sponge cake recipe is named after its light and airy crumb, which resembles a sponge. In classic French baking, it is known as a Genoise (after Genoa, where it is said to have originated). The traditional sponge cake relies almost entirely on beaten eggs for its lightness. The cake typically contains only a little bit of fat. We wondered whether the Trinidad Sponge might suffer from the same mis-categorization as the Victoria Sponge. In that case, might the Victoria sponge, in fact, be blamed, for the misnomer?
What we now call the Victoria Sponge became popular in the 19th century. It is said to have beena favorite of Queen Victoria's. Isabella Beeton first published a recipe for a Victoria Sandwich in 1874, in Mrs. Beeton's Cookery and Household Management. The recipe included a wonderful serving note: "suitable at any time". Victoria Sandwiches were very clearly pound cakes, not sponge cakes. They contained the equal parts of butter, sugar, eggs, and flour.
It's not clear when the treat transitioned from "sandwich" to "sponge". It seems likely that as it did, this easy vanilla cake recipe made its way across the Atlantic to the Caribbean. Across the Caribbean region, the cake is a very popular treat for birthdays and around the Christmas season. Fans also sometimes call this cake a "yellow cake". The addition of the spices, zests, and essences, give this great sponge cake recipe a very special flavor.
How Should I Serve this Trinidad Sponge Cake Recipe?
While a traditional French sponge cake can be quite dry and requires some serious soaking liquid and buttery frosting to make it palatable, this rich cake has all the butter built in. It's pleasantly buttery and moist, without any toppings. It's quite nice, Queen Victoria Style, with some fruit and whipped cream. We also like it simply dusted with confectioners' sugar with berries on the side.
Quick and Easy Baking
Looking for some other quick and easy baking projects? Check these out!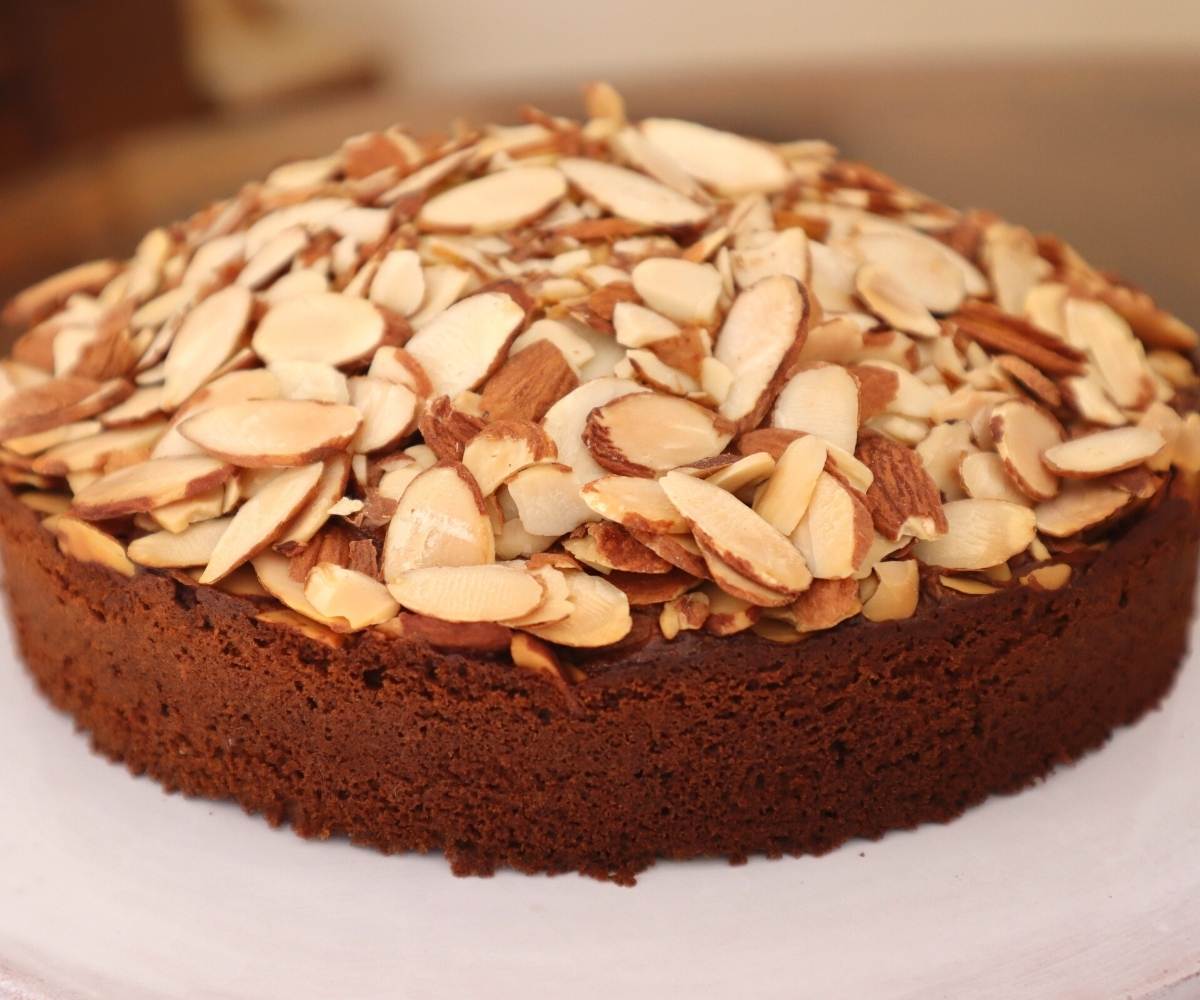 Useful Tools for Making this Trinidad Sponge Cake Recipe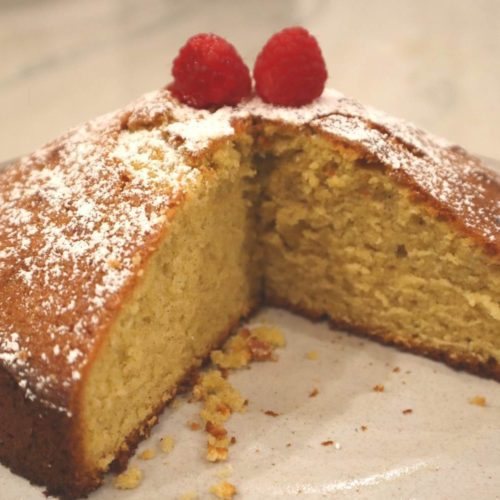 Trinidad Sponge Cake Recipe
This Trinidad sponge cake recipe is buttery and sweet, with mellow spiced flavor.
Equipment
1 9-inch round cake pan

parchment paper
Ingredients
1

cup

butter

unsalted, at room temperature

1

cup

sugar

(white or brown sugar)

4

eggs

at room temperature

1/2

cup

milk

or evaporated milk

1

tsp

orange zest

1

tsp

lemon zest

1

tsp

vanilla extract

1/4

tsp

almond extract

1 1/2

cups

all-purpose flour

1/2

tsp

baking powder

1/4

tsp

ground cinnamon

1/8

tsp

ground nutmeg

1

pinch

salt
Instructions
Preheat oven to 350 F. Grease and line a 9 inch round cake pan with parchment paper.

Cream sugar with unsalted butter until fluffy, using a stand mixer with the paddle attachment, or in a large bowl using a hand mixer. Cream for about 10 minutes on high speed. Add vanilla essence and almond extract.

Crack eggs in a separate medium bowl and whisk gently with a fork until frothy, about 7-8 minutes. Add the orange and lemon zests, as well as the milk.

Add egg mixture to the butter and sugar mixture, a little at a time.

Sift the dry ingredients (flour, baking powder, cinnamon, nutmeg, salt) into the batter. Beat the flour mixture on into the butter mixture on low speed to combine.

Pour cake batter into prepared pans. Place cakes in the middle rack of the preheated oven, and bake 35-40 minutes until a toothpick inserted in the center of the cake comes out clean.

Remove the cake to a wire rack to cool for 10 minutes, then run a thin knife around the sides of the pan to cleanly remove the cake from the pan.
Notes
This cake keeps wrapped very tightly in plastic wrap for 1-2 days.
Affiliate Disclosure: As Amazon Associates, we earn a small commission from qualifying purchases when you click on links embedded in this post.