This chocolate mini donut recipe is for those of us who believe that if we make smaller baked goods, we will consume fewer calories. We will leave it to you to decide whether this works for you!
A Short History of Mini Donuts
While we think of mini donuts as quite ubiquitous, and perhaps (erroneously) a by-product of the donut making process, mini donuts are, in fact, an invention of their own, and a hotly contested one at that. There are two competing claims to mini-donut fame. The Johnson Family introduced mini donuts to Canada after a family member, who had worked for Disney, saved a mini-donut making machine that had been produced for Disney as a publicity gimmick for the movie Thumbelina, from the trash and brought it back to Canada.
Since Disney released Thumbelina in 1994, the Johnson Family may have leveraged the entrepreneurial spirit of Edo Anderson, who in the 1970s built his own mini-donut making machine in his garage after seeing one at a fair. Anderson marketed his product as "Lil' Orbits" and initially opened a shop in a Minnesota mall. The mall also contained a dry cleaner and clothing stores, who quickly began to complain about the smell of oil wafting from Anderson's shop, forcing Lil'Orbits out into a standalone store. While the retail business doesn't last, Edo's children continue to run business selling the mini-donut machines, should you wish to purchase one of your own.
Our easy recipe does not require a Lil' Orbits donut-making machine since it is baked, not fried, or really any kind of mini donut pan, donut molds, or special mini donut maker. These mini chocolate donuts with a nice moist crumb bake up nicely in a mini-muffin tin. This chocolate donuts recipe is a baking-powder leavened recipe, rather than a yeast-based dough, requiring no rise times.
Chocolate For Breakfast
As frequent readers of this blog well know, one of our many sources of inspiration is a deep family love of eating chocolate for breakfast. Looking for more clever ideas to add some chocolate to your mornings? Here are some favorites:
Donuts Galore!
We love baked donuts. Here are a few other favorites: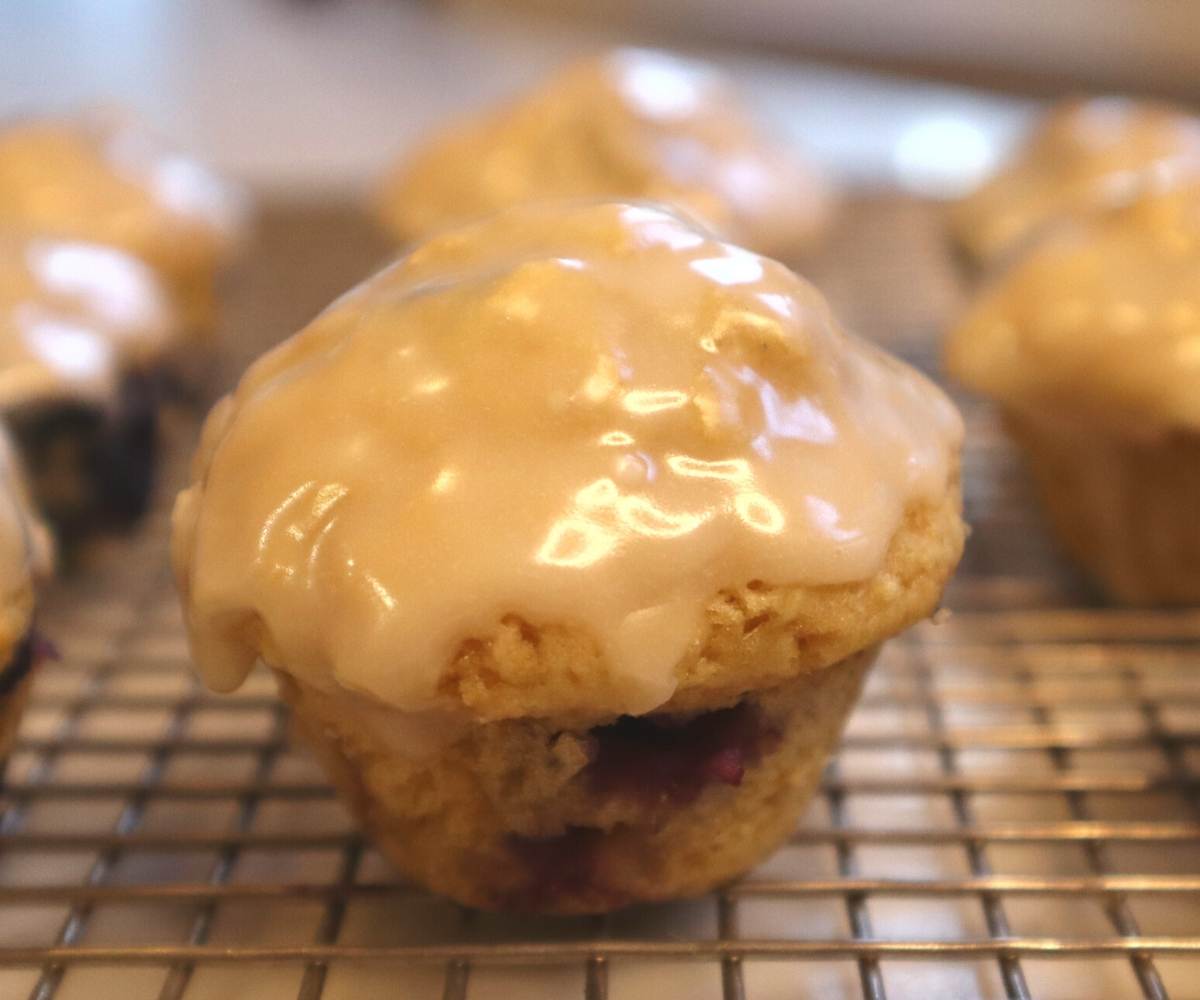 Useful Tools for Making these Baked Chocolate Mini-Donuts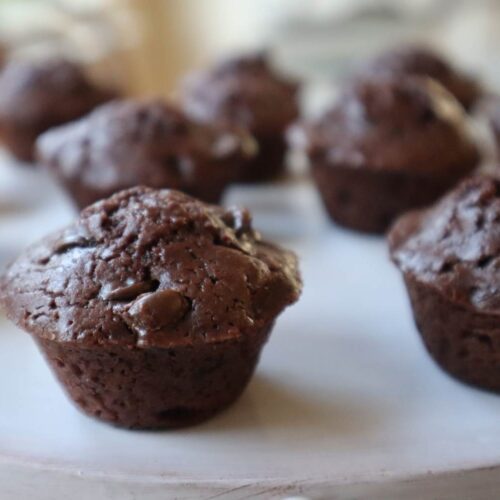 Baked Chocolate Mini Donut Recipe
This chocolate mini donut recipe is for those of us who believe that if we make smaller baked goods, we will consume fewer calories. We will leave it to you to decide whether this works for you!
Equipment
mini muffin pan

disposable piping bag
Ingredients
2 1/4

cups

all-purpose flour

1 1/4

cups

granulated sugar

1/2

cup

unsweetened cocoa powder

1

tbsp

baking powder

3/4

tsp

salt

2

large eggs

1

cup

buttermilk

3/4

cup

vegetable oil or canola oil

1

tsp

vanilla extract

1

cup

chocolate chips
Creamy chocolate glaze (optional, but really, what's better than chocolate, on chocolate, on chocolate!)
1/2

cup

dark chocolate chips

2

tbsp

unsalted butter

2

tsp

light corn syrup

2

tsp

water
Instructions
Preheat oven to 425 F (220 C). Spray a mini muffin pan with nonstick cooking spray.

In a large bowl, sift together the dry ingredients (flour, sugar, cocoa powder, baking powder, salt). Add the wet ingredients (eggs, buttermilk, oil, and vanilla) to the dry ingredients and stir to combine. Stir in the chocolate chips.

Spoon the donut batter into a disposable piping bag and snip off the end (no piping tip needed). Pipe enough batter to fill each cavity of the prepared mini muffin pan 2/3 of the way full. Bake for 5 minutes, then lower the temperature to 350 F and let bake an additional 5-10 minutes until a toothpick inserted into the center of each donut comes out clean. Remove the donuts to a cooling rack.

Eat immediately, or top each donut with chocolate glaze. To make the glaze, in a small bowl, melt the chocolate chips and butter together in the microwave in 20-second bursts, stirring frequently. As the chocolate begins to melt, remove from the microwave and stir to fully melt chocolate. Stir in corn syrup. If needed, add water. The glaze should be thick and fall in ribbons from a fork or spoon.

Dip the top of each donut in the thick chocolate glaze. Add colorful sprinkles to the tops of the cake doughnuts, if desired, then set aside on a wire rack to allow the glaze to fully set. Serve with a tall glass of milk or a big mug of coffee for the perfect morning treat.
Notes
These delicious chocolate donuts, like most donuts, do not keep very well. In a pinch, you can store at room temperature in a ziploc bag or airtight container, but it's best not to wait until the next day to satiate your chocolate craving with these delicious chocolate cake donuts!
As Amazon Associates, we earn a small commission from qualifying purchases when you click on links embedded in this post.