Do you love donuts but hate deep frying things? Or, do you just happen to have a donut pan gathering dust in your pantry? Either way this baked buttermilk donut recipe is for you.
A Short History of Baked Donuts
There is no such thing as a short history of the traditional fried donut; it has a long and storied past. However, the history of baked donuts is short and sweet. Baked donuts are descendants of cake donuts, which emerged in the 1820s in America. Previously, bakers used yeast as a leavening agent for their donuts. The invention and mass-marketing of chemical leaveners in the 19th century led to huge changes in baking, and donuts were no exception. Almost immediately, recipes for "cake donuts" (so-called to distinguish them from yeast donuts) began appearing in American cookbooks. Buttermilk doughnuts soon followed, since the acidity in the buttermilk reacted with the baking soda to provide an extra lift for the donut batter.
Much ink has been spilled over whether cake or yeast donuts are superior, but nothing (that we can find) has been written about the invention of baked donuts, as a (dubiously) healthier alternative to their fried counter-parts. In the absence of any better documentation, we will assume that, like so many other great American baked goods, baked donuts came about because a bakeware manufacturer added a line of baking molds with donut-shaped innovations. We hope that this potentially crass and commercial history won't turn you off from these breakfast treats since they are, nonetheless, very delicious and a tad less unhealthy than their deep fried counterparts.
Buttermilk Alternatives
Don't keep buttermilk at home? Here are a few alternatives to real buttermilk:
1) Measure a scant 3/4 cup of buttermilk and top with a tablespoon of lemon juice or white vinegar. Stir together and let sit for five minutes.
2) Whisk together 1/2 cup of sour cream or plain yogurt with 1/4 cup of water
Don't Have a Donut Pan?
You can substitute a mini-muffin pan and enjoy mini donut holes.
Breakfast Treats
Looking for more sweet ways to start your day? Here are a few other options: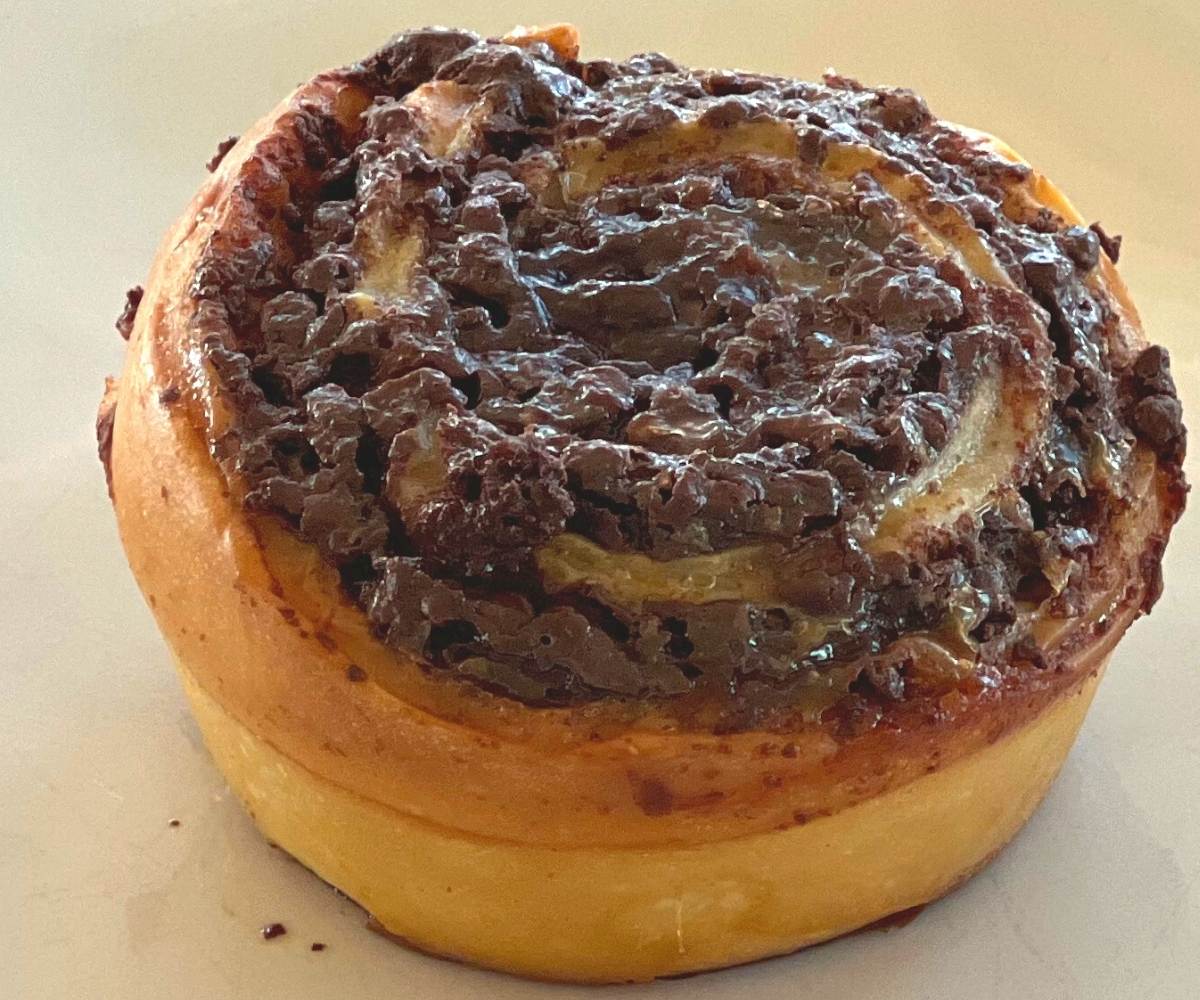 Useful Tools for Making this Baked Buttermilk Donut Recipe
Baked Buttermilk Donut Recipe
Do you love donuts but hate deep frying things? Or, do you just happen to have a donut pan gathering dust in your pantry? Either way this baked buttermilk donut recipe is for you.
Equipment
6-cavity donut pan

disposable piping bag
Ingredients
For the donuts:
1

cup

all-purpose flour

1/4

cup

granulated sugar

3/4

tsp

baking powder

1/4

tsp

baking soda

1/4

tsp

salt

1/2

tsp

nutmeg

3/4

cup

buttermilk

1

egg

at room temperature

1

tsp

vanilla

2

tbsp

canola oil

vegetable oil, or melted coconut oil
For the vanilla glaze:
1 1/4

cups

powdered sugar

1

tbsp

light corn syrup

1

tbsp

unsalted butter

1 to 2

tbsp

milk or water

1/2

tsp

vanilla extract
To decorate:
1/4

cup

rainbow sprinkles
Instructions
Preheat oven to 325 F and spray a 6-cavity donut pan with non-stick cooking spray.

In a large bowl, sift together the dry ingredients (flour, sugar, baking powder, baking soda, salt, and nutmeg).

Add the wet ingredients (buttermilk, egg, vanilla, and oil) to the flour mixture. Stir to combine.

Put donut batter in a disposable piping bag. Pipe donut batter into the cavities of the donut pan. Alternatively, carefully spoon batter into the cavities.

Bake 12 to 14 minutes until the donuts are golden brown and spring back when gently pressed.

Let cool for 5 minutes in the pan, then turn out onto a wire rack to fully cool.
Meanwhile, make the glaze:
Place the butter in a small microwave-safe bowl. Microwave in 20-second bursts until melted.

In a shallow, medium bowl, combine combine confectioners' sugar, corn syrup, melted butter, and vanilla extract. Gradually add just enough milk until a thick glaze forms.

Dip each donut in the glaze, then top with sprinkles.

Leftover donuts can be stored at room temperature in an airtight container for several days.
Affiliate Disclosure: As Amazon Associates, we earn a small commission from qualifying purchases when you click on links embedded in this post.