Thankfully the Dutch pancake pan is an imaginary pan, and Dutch pancakes can be made in just about any metal pan or glass pie dish. Should you have a special pan that you want to test, we're sharing our favorite recipe here.
A Short History of the Dutch Pancake (But Not the Nonexistent Dutch Pancake Pan)
Like the Dutch Pancake Pan, the Dutch Pancake is a bit of a figment of the imagination. Confusingly, while there are in fact pancakes made in the Netherlands, they can best be described as slightly thicker crepes. Entire restaurants in Amsterdam are dedicated to these pancakes (our favorite is aptly named The Pancake Bakery), but the pancakes they serve there would not be recognizable to any American as a Dutch Pancake.
The things we call Dutch Pancakes (or Dutch Babies) are in fact German in origin. The term Dutch here, just like in the phrase "Pennsylvania Dutch" is an elision of the German word for "German," "Deutch". A family restaurant in Seattle claims to have invented the Dutch Baby Pancake, by stacking three small (aka "baby") (presumably German-style) pancakes on a plate. Thankfully, no babies were harmed in the invention or making of the Dutch Baby. Other names for this delightful invention include a Bismarck, a Dutch puff, or a Hootenanny. If you're looking for a REAL Dutch pancake (as in, one that can trace its origins to Holland), check these guys out: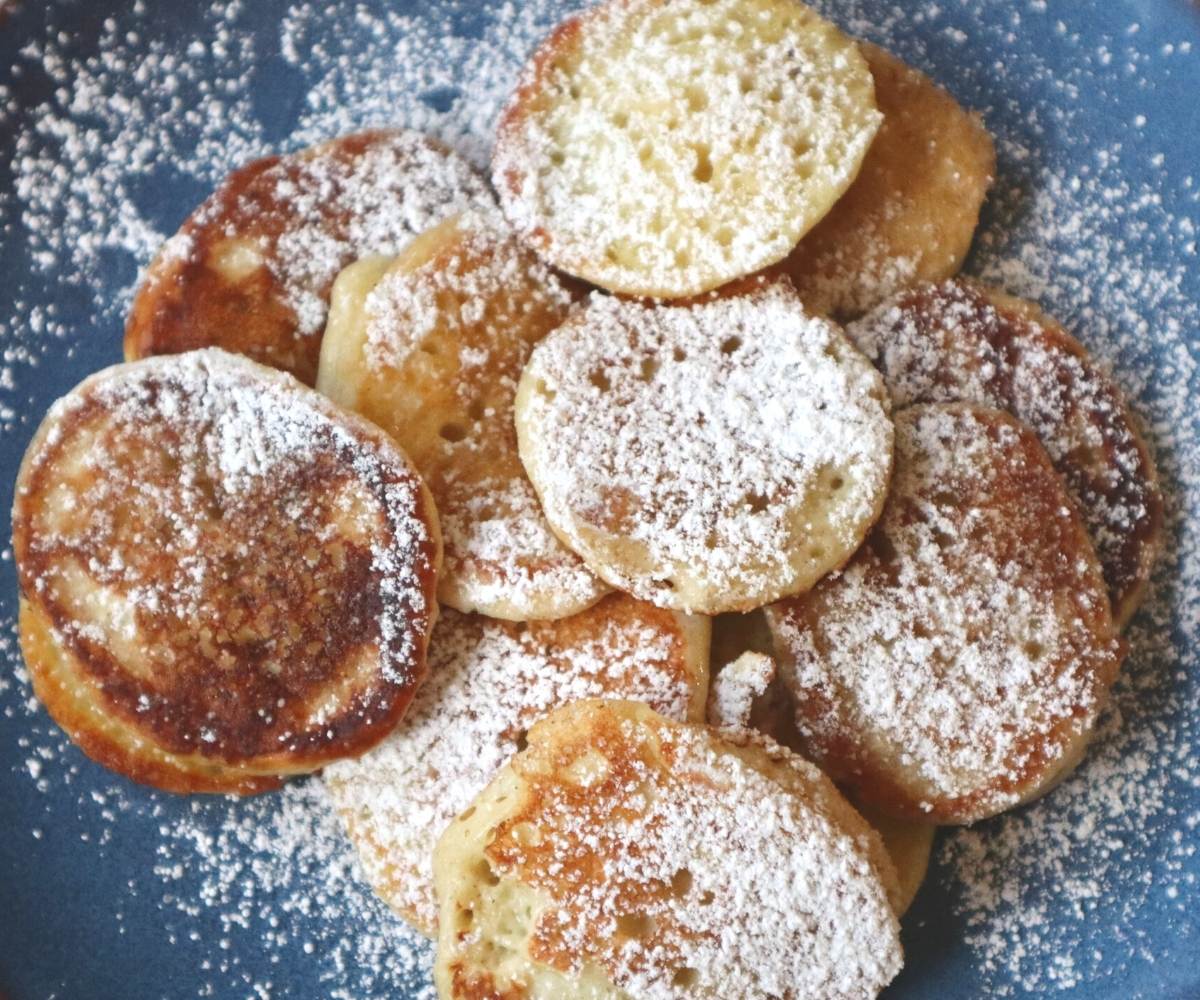 Now that we know that there's no such thing as a Dutch Pancake Pan, and Dutch Pancakes are a misnomer, what's a German Pancake?
Great question! German pancakes' closest relative are, in fact, a Yorkshire Pudding. Both consist primarily of eggs, with a little bit of flour and milk. The ingredients are beaten together then poured into a hot pan. Unlike most pancakes, which are fried in a pan, the Dutch Baby is baked in a hot skillet. The hot air causes the pancake to rise (and immediately fall once it cools). However, while Yorkshire puddings are typically small, around four inches in diameter at most, a Dutch Baby, or German Pancake, despite its name, is typically cooked in a 10-inch skillet. It can be shared, or, if you're a pancake fanatic, eaten solo (typically with some regrets, once its done and your belly is exremely full). It's often often served sprinkled with powdered sugar and perhaps a squeeze of lemon juice, or with some maple syrup. Fresh fruit is another popular topping.
Pancaking About!
Want more pancake ideas? Check these out!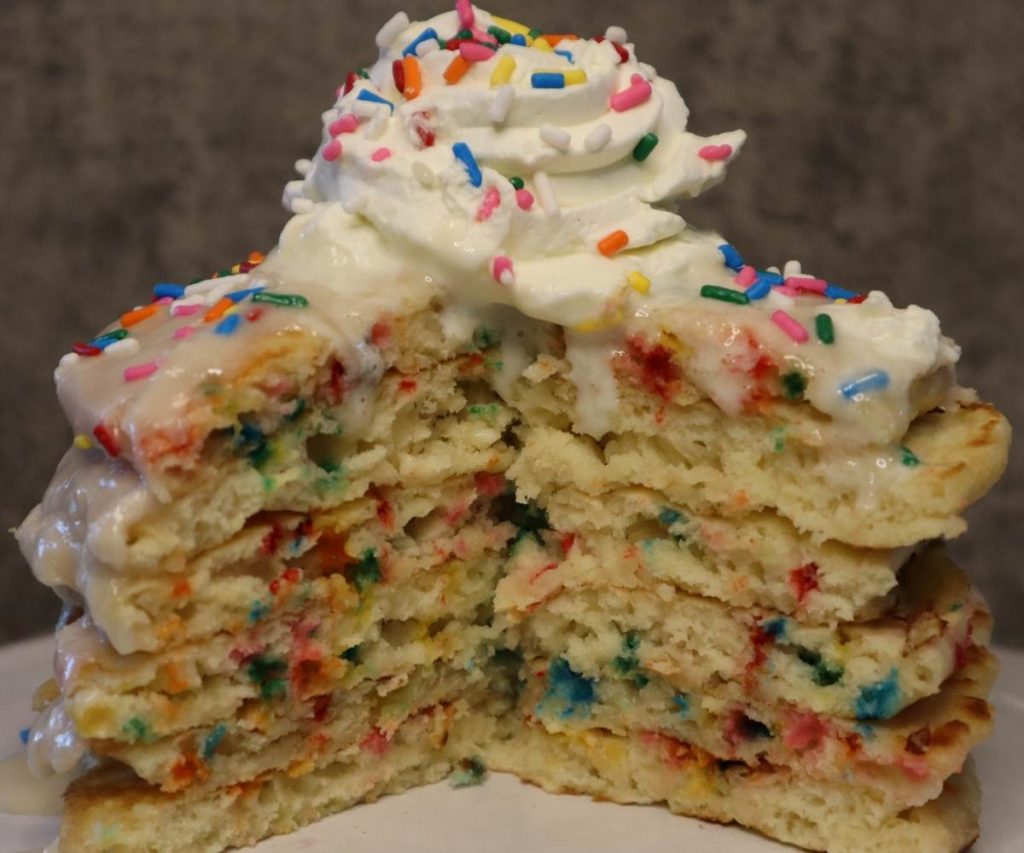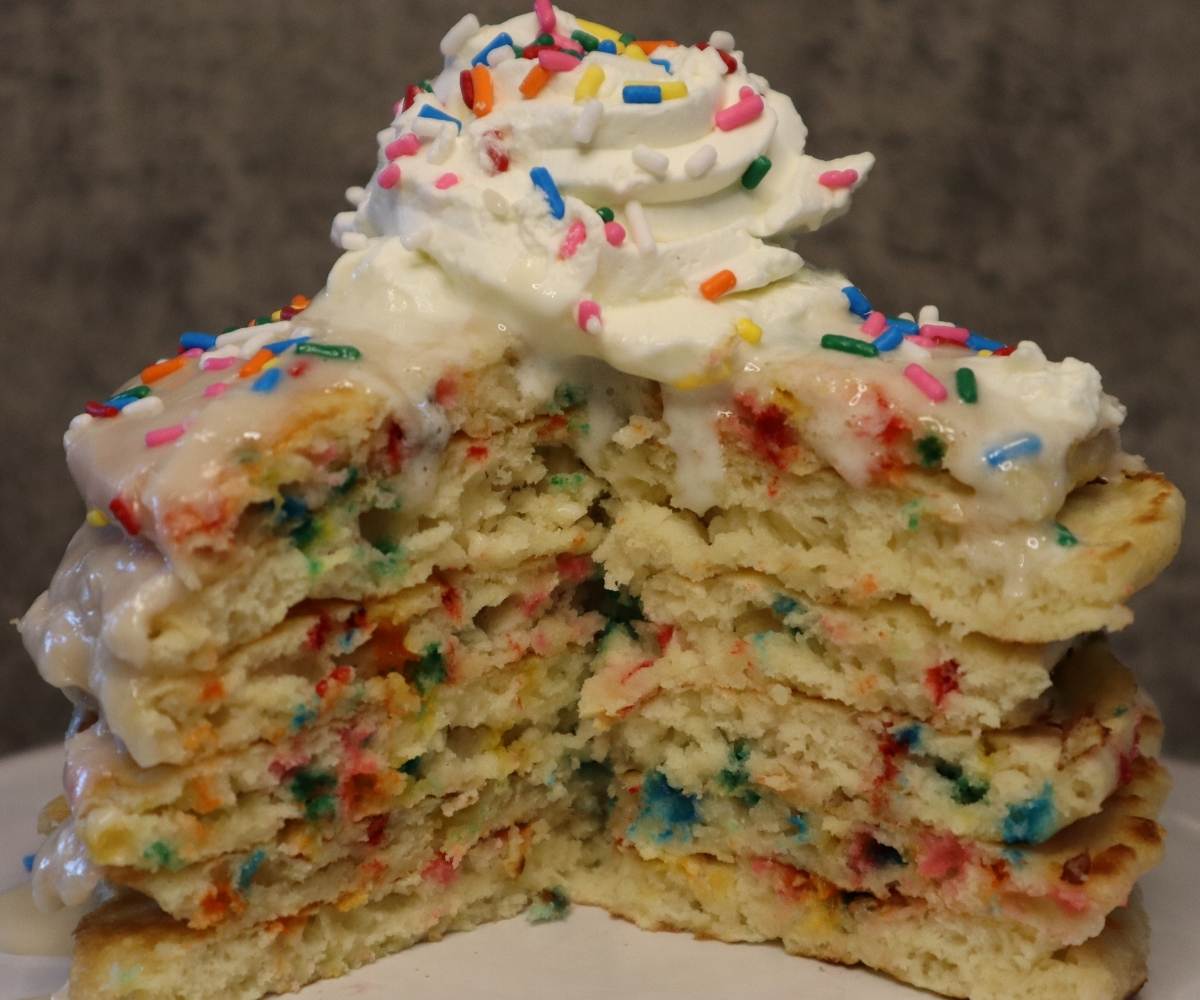 Useful Tools for Making this Pancake
Dutch Pancake Recipe
Do you need a Dutch pancake pan to make a Dutch pancake? Nope!
Equipment
1 10-inch oven safe skillet
Ingredients
3

eggs

1/2

cup

all purpose flour

1/2

cup

milk

1

tsp

vanilla extract or vanilla zest

1

tbsp

sugar

1

pinch

nutmeg

1

pinch

salt

4

tbsp

unsalted butter

syrup, confectioners' sugar, lemon juice, cinnamon sugar, or fresh berries to serve
Instructions
Whisk together eggs, milk, and vanilla (or lemon zest, if using).

Whisk in the dry ingredients (flour, sugar, nutmeg salt), and continue beating until a smooth batter forms.

Cube butter and place in 10-inch oven-safe pan.

Place the skillet in the preheated oven and leave it in there until the butter is melted (5 minutes). Watch the butter carefully to be sure that it doesn't burn.

Once the butter is melted, swirl it around to cover the bottom and sides of the skillet.

Pour the batter into the heated skillet and return the pan to the oven.

Bake 20 minutes until the pancake is puffed and golden.

Lower the oven temperature to 300 F and bake an additional 5 minutes.

Remove pancake, enjoy your aha moment as it will deflate almost immediately. Cut into slices and serve with lots of toppings!
Affiliate Disclosure: As Amazon Associates, we earn a small commission from qualifying purchases when you click on links embedded in this post.