All About Sweet Cream Pancakes Recipes
There seems to be a lot of both excitement and confusion around the internet on the topic of sweet cream pancakes recipes. Other than the fact that they emphatically are not buttermilk pancakes and thus do not contain buttermilk, there seems to be no consensus on what they DO contain.
Many recipes reference Black Bear Diner, a west coast and midwest restaurant chain whose mascot seems to be a slightly scary looking totemic bear. As native Californians, we've had the pleasure of driving through many of the miniscule towns that Black Bear Diner seems to specialize in (Los Banos, Gilroy, and El Cajon, to name a few), but have not yet actually encountered the diner during our travels. We decided not to let this limit our sweet cream pancake experimentation, since the principle of making a pancake batter using heavy cream as the liquid sounded…well…tasty.
And, indeed, apparently black bears have great taste in things besides honey and campers' trash. This recipe delivered some of the best pancakes we have ever had. They have a rich but mild flavor and a perfectly fluffy texture. They are quite indulgent and perfect for a saturday morning. The enormous quantity of heavy cream gives them such a wonderful flavor and texture, but really does limit their ability to contribute to a healthy breakfast. So, save the cottage cheese and fresh fruit for another day.
Give Me All the Pancakes!
Looking for some other pancake ideas? Check these guys out! Seeing all these pancake recipes may provoke a burning desire to learn more about proper pancake cooking temperatures and techniques. If so, be sure to stop by our pancake tips post.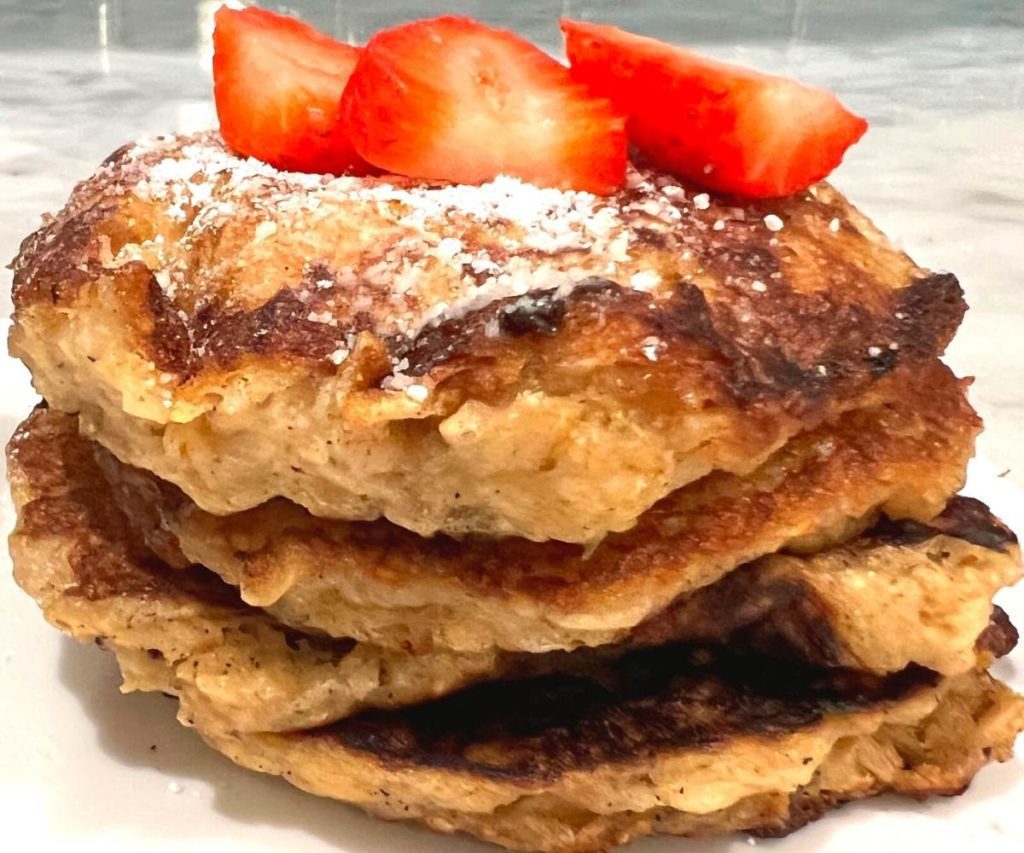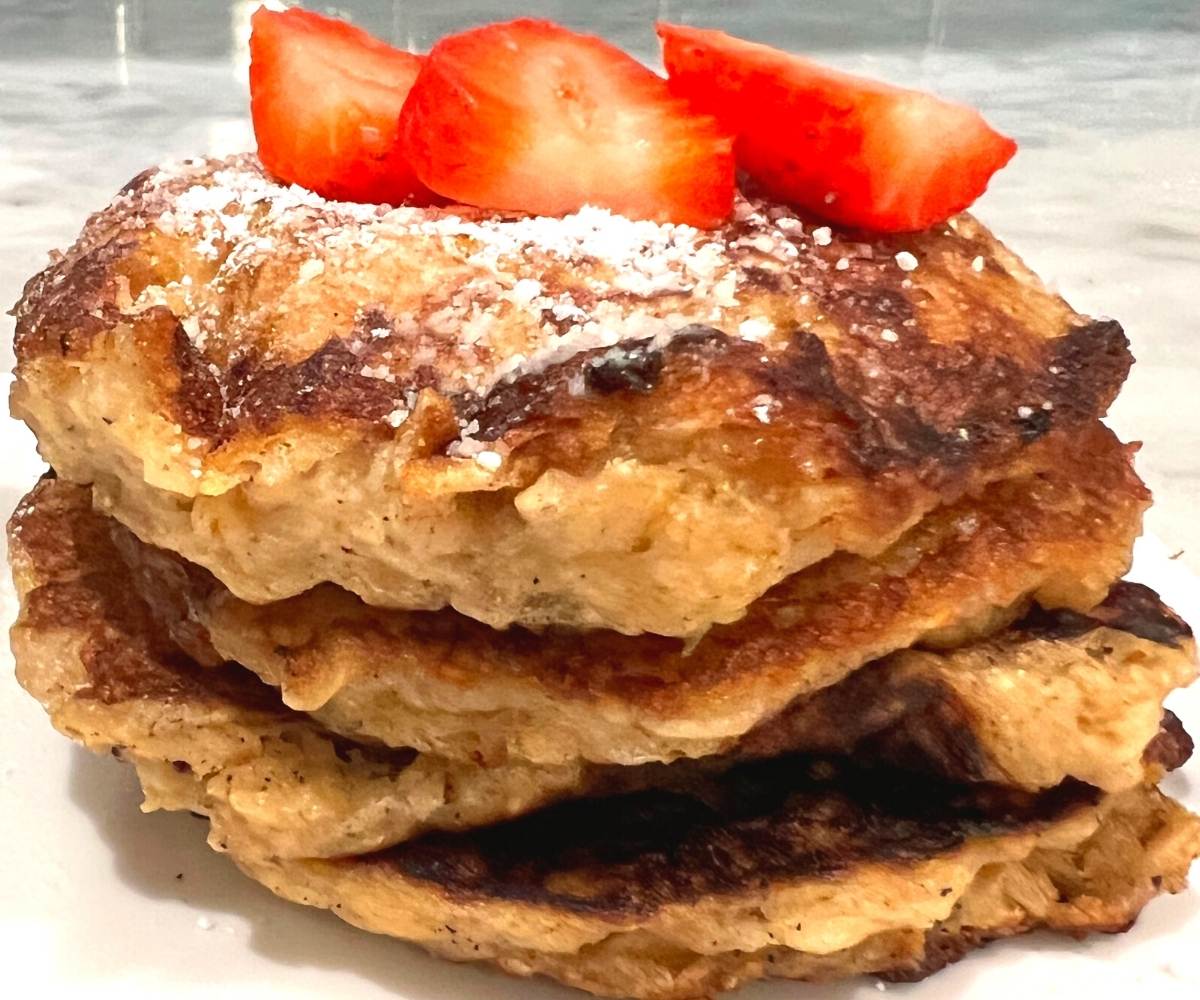 The Best of the Sweet Cream Pancakes Recipes
These sweet cream pancakes are just what you hoped for – gently sweet, rich, and fluffy.
Equipment
1 12 inch nonstick skillet
Ingredients
1

cups

all purpose flour

2

tsp

baking powder

1

tsp

baking soda

1/2

tsp

salt

1/3

cup

sugar

2

large eggs

cold

2

cups

heavy whipping cream

1

cup

regular milk

1

tsp

vanilla extract
Instructions
Separate eggs, putting the egg whites in a small bowl, and the egg yolks in a large bowl. Set the egg whites aside.

Add the sugar, heavy cream, milk, and vanilla extract to the egg yolks and whisk to combine.

Sift the remaining dry ingredients (flour, baking powder, baking soda, and salt) into the wet ingredients and stir until just combined.

Clean your whisk thoroughly with soap and water. Then, whip the egg whites until very soft peaks form.

Use a rubber spatula to fold the beaten egg white into the batter.

Heat a large nonstick skillet over medium heat or fire up your pancake griddle.

Coat your pan or hot griddle thoroughly with nonstick cooking spray.

Measure out 1/4 cup batter to form each pancake.

Cover and cook pancakes until the top is just set, little bubbles form all the way through to the center of the pancake, and the underside is golden brown –roughly 2-3 minutes.

Flip each pancake and let cook for an additional 2-3 minutes until the second side is golden brown.

Serve these tender pancakes immediately, topped with your favorite pancake toppings (in our house, depending on the pancake consumer, either real maple syrup, chocolate chips, or melted butter). What's your favorite way to enjoy this delicious pancake recipe?