This easy cookie recipe without butter requires only a few simple ingredients. In a few minutes, you'll have a dense, fudgy chocolatey bite studded with white chocolate chips.
A Short History of the Cookie (With and Without Butter)
The earliest recorded cookie recipe, dating from Elizabethan England, relies on butter, along with sugar and spices for flavoring. Not much has changed in the cookie world since then. In America, our baking traditions largely rely on English, Scottish, and German antecedents. Hence, most cookie recipes include butter for both texture and flavor. A second line of cookies, which rely on beaten egg whites along with nuts and spices (macarons, macaroons, and all of their relatives) emerged a few years later. The earliest written record is dated to 1619. These two cookie types dominate cookie-making. We were thus, surprised by how many people, some 300 years later, deviate from these two traditions. The internet is full of queries for "easy cookie recipe without butter." Clearly, there's a lot of unmet need in the cookie world.
Baking Without Butter
Many people don't stock butter in their refrigerator yet crave an easy homemade delicious cookies. We are relieved, therefore, to jump to the internet's rescue with a perfect cookie for the butterless masses. While it seems unlikely that you stock cocoa, but not butter, in your kitchen, we'll leave that concern aside for today. This oil and cocoa based-dough makes for a very simple bake. It requires only a few, easy steps, and yields a softer cookie. We like to throw in a little bit of white chocolate in to complement the chewy fudginess of the cocoa-based dough. However, this easy recipe is equally good without the white chocolate chips. If you're skipping the white chocolate chips, a sprinkle of sea salt would be welcome, to balance all the chewy sweetness.
Cookies, Cookies, Cookies!
Looking for more great cookie ideas? Check these out!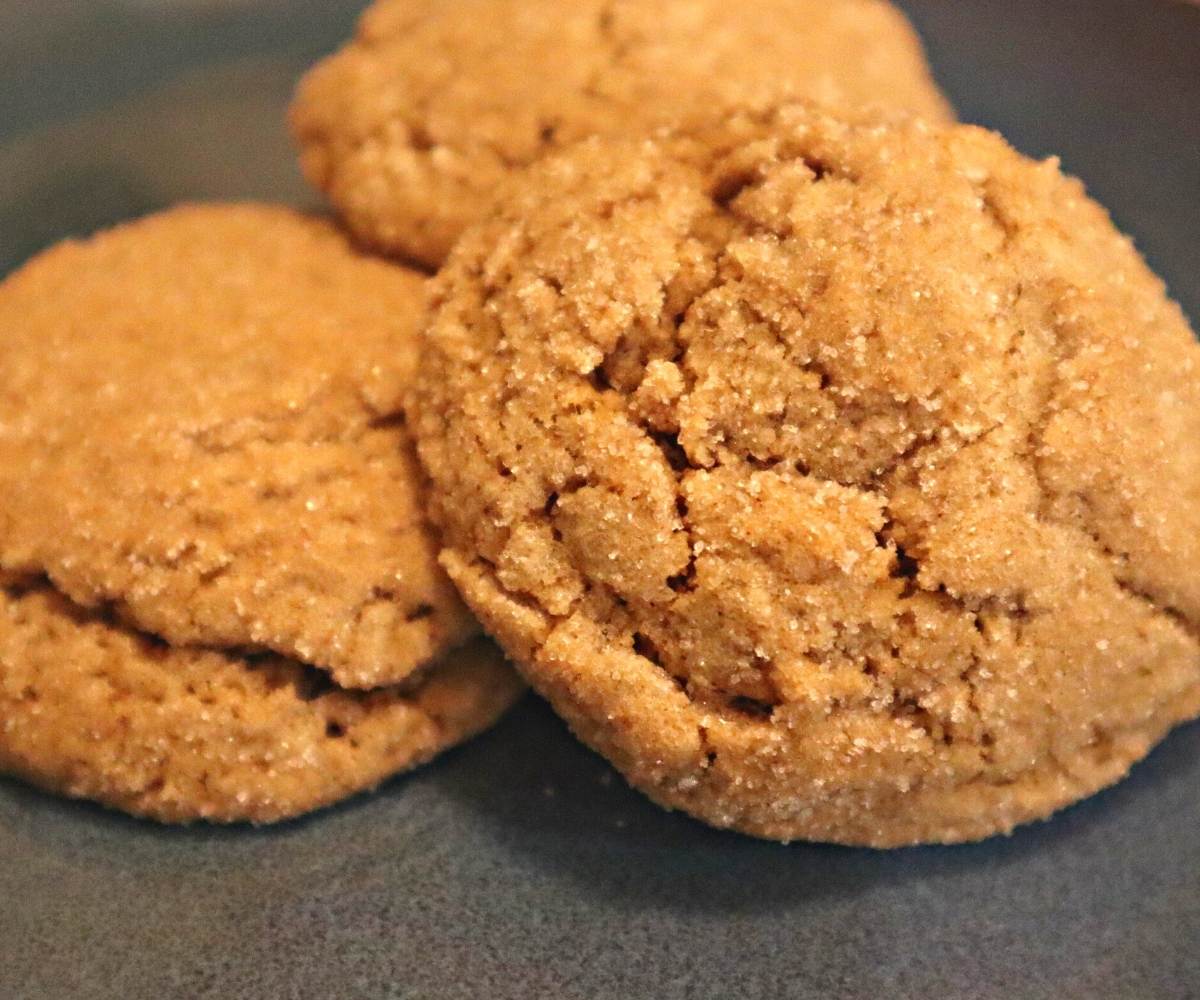 Useful Tools for Making This Easy Cookie Recipe Without Butter
First and foremost, you'll need a cookie scoop! Wondering what kind of cookie scoop to buy? Check out our in-depth analysis here. And, here are a few other useful tools…
An Easy Cookie Recipe Without Butter: Inside Out Cookies
These soft and fudgy chocolate cookies are studded with white chocolate. Bonus – they don't need butter!
Equipment
baking sheet

parchment paper

silicone baking mat

cookie scoop
Ingredients
1/2

cup

unsweetened cocoa powder

1

cup

all-purpose flour

1

tsp

baking powder

1/4

tsp

salt

1

cup

white sugar

1/4

cup

vegetable oil, unrefined coconut oil, or avocado oil

(not olive oil – it has a stronger flavor)

2

eggs

at room temperature

1

tsp

vanilla extract

1/4

cup

white chocolate chips
Instructions
In a large bowl, whisk together vegetable oil, eggs, vanilla extract, and sugar.

Sift the cocoa powder, flour, baking powder, and salt into the wet ingredients. Beat until combined.

Fold in the white chocolate chips.

Cover the cookie dough in plastic wrap and let sit in the refrigerator for 2-4 hours, or up to overnight.

Using a (1 1/3 tbsp) small cookie scoop, scoop dough onto baking sheet.Bake dough balls in the preheated oven 10-12 minutes until the tops are just set and the inside is still squishy. You want make nice chewy cookies, so don't overbake!

Let stand on cookie sheet for a minute, and then transfer to a wire rack to cool.
Notes
Cookies keep nicely in an airtight container or cookie jar for up to 3 days.
Affiliate Disclosure: As Amazon Associates, we earn a small commission from qualifying purchases when you click on links embedded in this post.