Do you ever wish you could eat cinnamon rolls for dessert AND breakfast? This cinnamon cookie recipe swirls chunks of cinnamon roll filling in a fluffy sugar cookie.
A Short History of Cinnamon in Sweets
Cinnamon is perhaps the spice that launched the age of exploration. The ancient Egyptians used it in their embalming process. However, access to the spice (which is originally from Sri Lanka) was lost during the intervening years. Arab traders reintroduced it to Europe in the Middle Ages. As demand increased, sailors sought to find the source. Portuguese sailors first landed in Sri Lanka in 1518. The Dutch arrived in the 17th century and wrested control. Then came the British. By the 19th century, farmers in Guyana, Brazil, and the West Indies were cultivating cinnamon. The spice became more readily available and cheaper.
The inclusion of cinnamon in a flavoring agent in desserts can be traced back to the 18th century. "Chelsea Buns" (the British equivalent of a cinnamon roll) first began to appear at that time. Variations on the cinnamon roll abound, particularly in Scandinavia and Germany. Immigrants from those regions brought recipes with them to the United States. In 2014, a shocking about-face, the European Union began cracking down on excessive use of cinnamon in pastries. Health officials worried that excessive amounts of coumarin, a natural substance found in cinnamon, could cause liver damage. Tragically, moving forward, bakers are limited to 15 milligrams of cinnamon per kilogram of pastry. As the head of the Danish Pastry Association lamented, it was "the end of the cinnamon roll as we know it."
Beyond the Cinnamon Cookie Recipe
Channeling your inner 17th century Portuguese explorer? Just can't get enough of cinnamon flavor in your life? Here are some cinnamon desserts and treats – just watch your liver, will ya?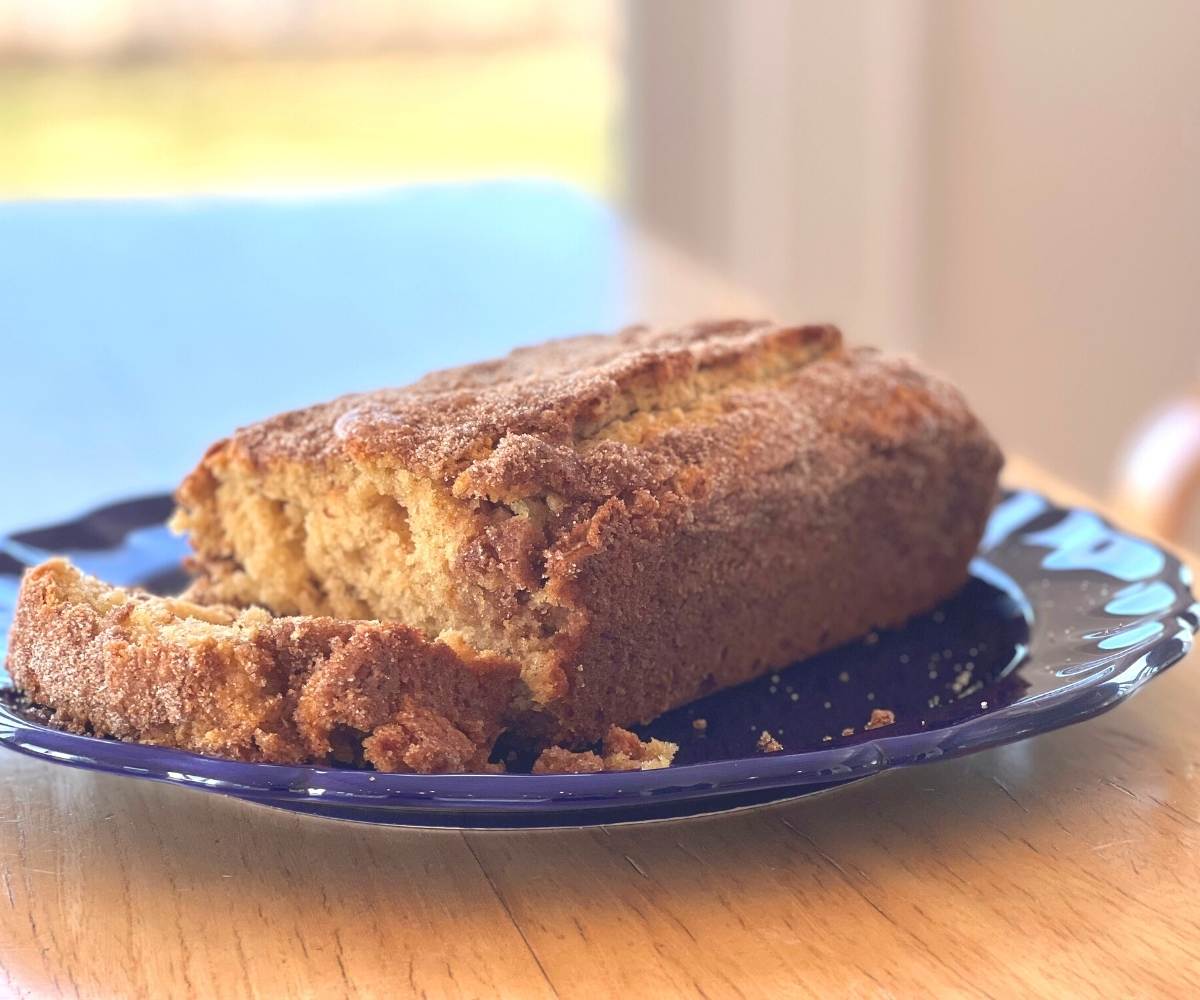 Just here for the cookies?
Here they are!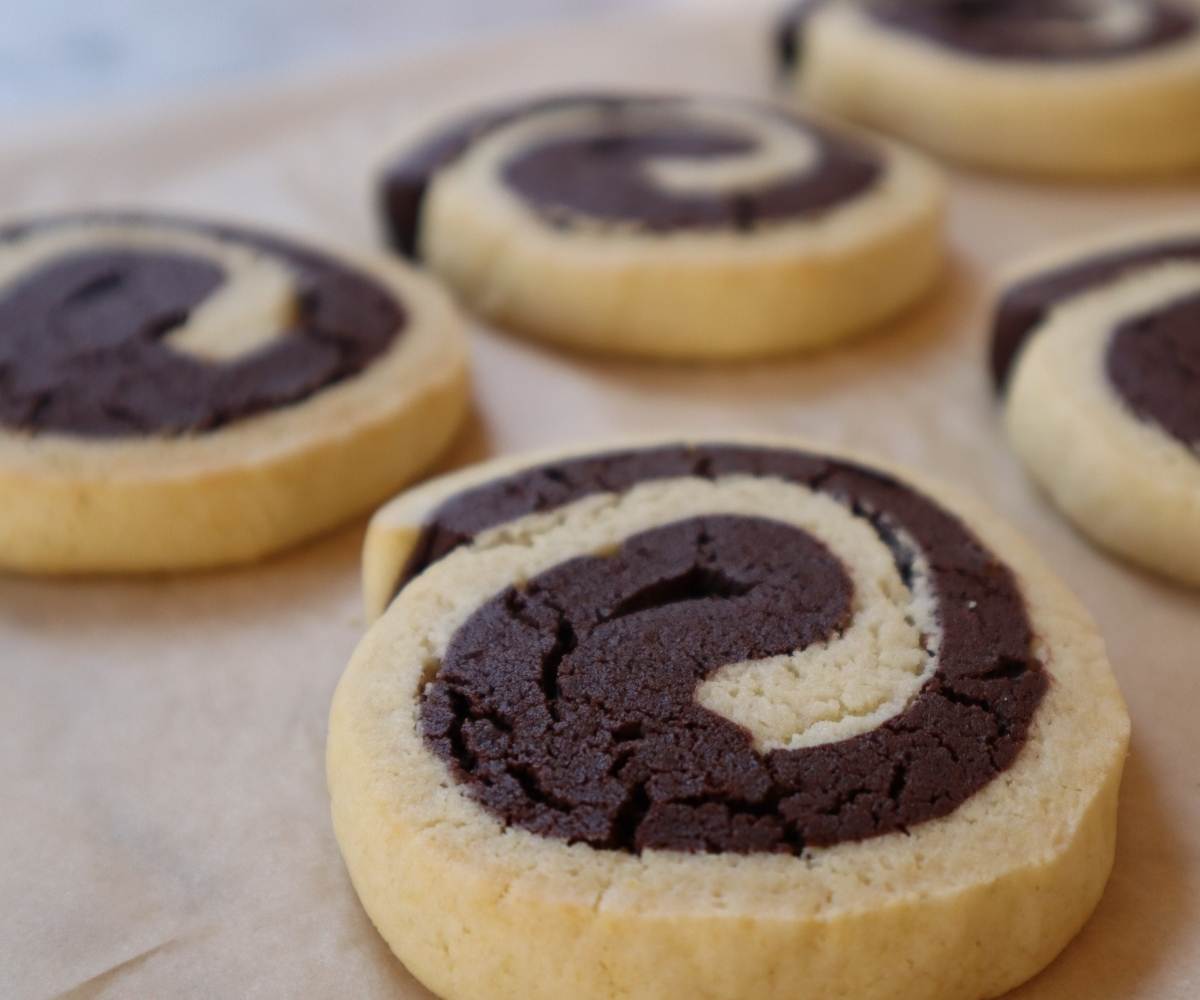 Useful Tools for Making these Easy Cinnamon Cookies Recipe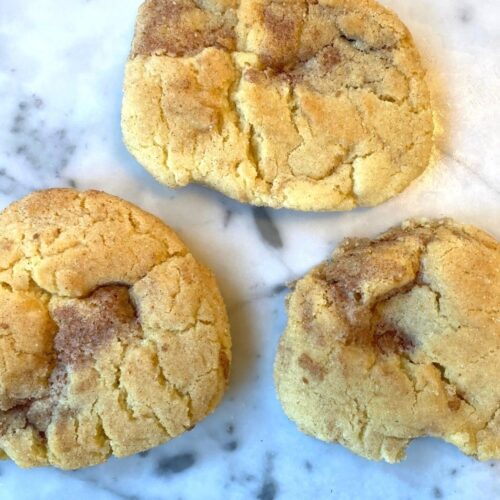 Cinnamon Swirl Cookie Recipe
Do you ever wish you could eat cinnamon rolls for dessert AND breakfast? This cinnamon cookie recipe swirls chunks of cinnamon roll filling in a fluffy sugar cookie dough base.
Equipment
large cookie scoop

baking sheet

parchment paper

silicone baking mat
Ingredients
For the Filling
3

tbsp

unsalted butter

softened

3/8

cup

dark brown sugar

packed

3/4

tbsp

cinnamon

1/4

tsp

salt
For the Dough
1/2

cup

room temperature butter

1

cup

sugar

1

large egg

1

tsp

vanilla extract

1 3/4

cups

all purpose flour

1/2

tsp

baking soda

3/4

tsp

salt

3/4

tsp

cream of tartar
For Rolling
1/6

cup

granulated sugar

3/4

tbsp

cinnamon
Instructions
First, make the cinnamon roll filling. In a large bowl using a hand mixer, or in a stand mixer using the paddle attachment, cream butter, brown sugar, cinnamon, and salt on medium speed. Beat well, scraping down sides, until completely smooth.

Line a baking sheet or a large platter with parchment paper. If possible, make room in your freezer. Use a teaspoon to create very small balls of filling, about 1/4 inch in diameter, or use a piping bag and 1/4 inch round piping tip to pipe out 1/4 inch blobs. Cover gently with plastic wrap. Put the sheet in the frezer and let cool for at least 20 minutes, until hardened, or up to overnight.

Heat oven to 350 F. Line a cookie sheet with parchment paper or a silicone baking mat. In a large mixing bowl or the bowl of a stand mixer using the paddle attachment, cream togeter the softened butter and sugar on medium speed until smooth and fluffy. Add egg and vanilla. Beat well, scraping down the sides and bottom of the bowl until smooth.

Remove the bowl from the stand and sift in the dry ingredients (flour, baking soda, salt, and cream of tartar). Return the bowl to the stand and beat the flour mixture into the butter mixture on low speed until just combined.

Pour the frozen cinnamon balls into the bowl into the bowl and stir until just combined.

In a small bowl, combine cinnamon and sugar for rolling.

Use a large cookie scoop to shape dough into balls. Roll dough in cinnamon-sugar mixture before transferring to the baking sheet. Leave at least 3 inches between cookie dough balls as these will spread.

Bake the balls of cookie dough 12 minutes. Do not let the cookies brown, or the baked cookies will be too tough. Bake until the tops of cookies are just set.

As soon as you remove the cookies from the oven, use a spoon to gently any errant cookie dough or cinnamon sugar mixture back into place so that each cookie forms nice circle. Let cool for 5 minutes on the baking sheet, then remove to a wire rack to fully cool.
Notes
Cookies keep well in an airtight container for several days.
Affiliate Disclosure: As Amazon Associates, we earn a small commission from qualifying purchases when you click on links embedded in this post.