This Italian butter cookie recipe will bring you back to your favorite Italian-American bakery. These crispy cookies can be coated with chocolate, sandwiched with jam, dusted with sprinkles, or anything in between.
A Short History of the Italian Butter Cookie
We have some bad news for you. Here goes: the thing we know and love as an Italian butter cookie is not, in fact, Italian. If you were to travel to Italy, you would not be able to find a similar cookie. In fact, it's likely that we refer to as Italian butter cookies arrived in the United States with immigrants from Scandinavia. A wise Italian baker must have adopted them into his or her repertoire. The cookies became very popular. Now, Italian bakeries (in America, at least!) display an expansive selection of them.
Why You Should Make these Bakery-Style Cookies At Home
We can't think of a cookie that rewards minimum effort with more glitz and glamour. The cookie dough is dead easy to make. The star tip gives the cookies incredible flair. This is only enhanced by all of the potential decorations you can throw on top! This magical cookie dough also doesn't need to be chilled. It holds its shape nicely even when piped directly on to a cookie sheet and into the oven. Bonus, no cookie cutters needed! There's not time of year that isn't improved by a fresh batch of these delicious cookies, so don't wait until Christmas time to enjoy their buttery goodness!
Italian Treats
In search of some authentically Italian sweets? Check out these recipes for traditional Italian cookies and cakes.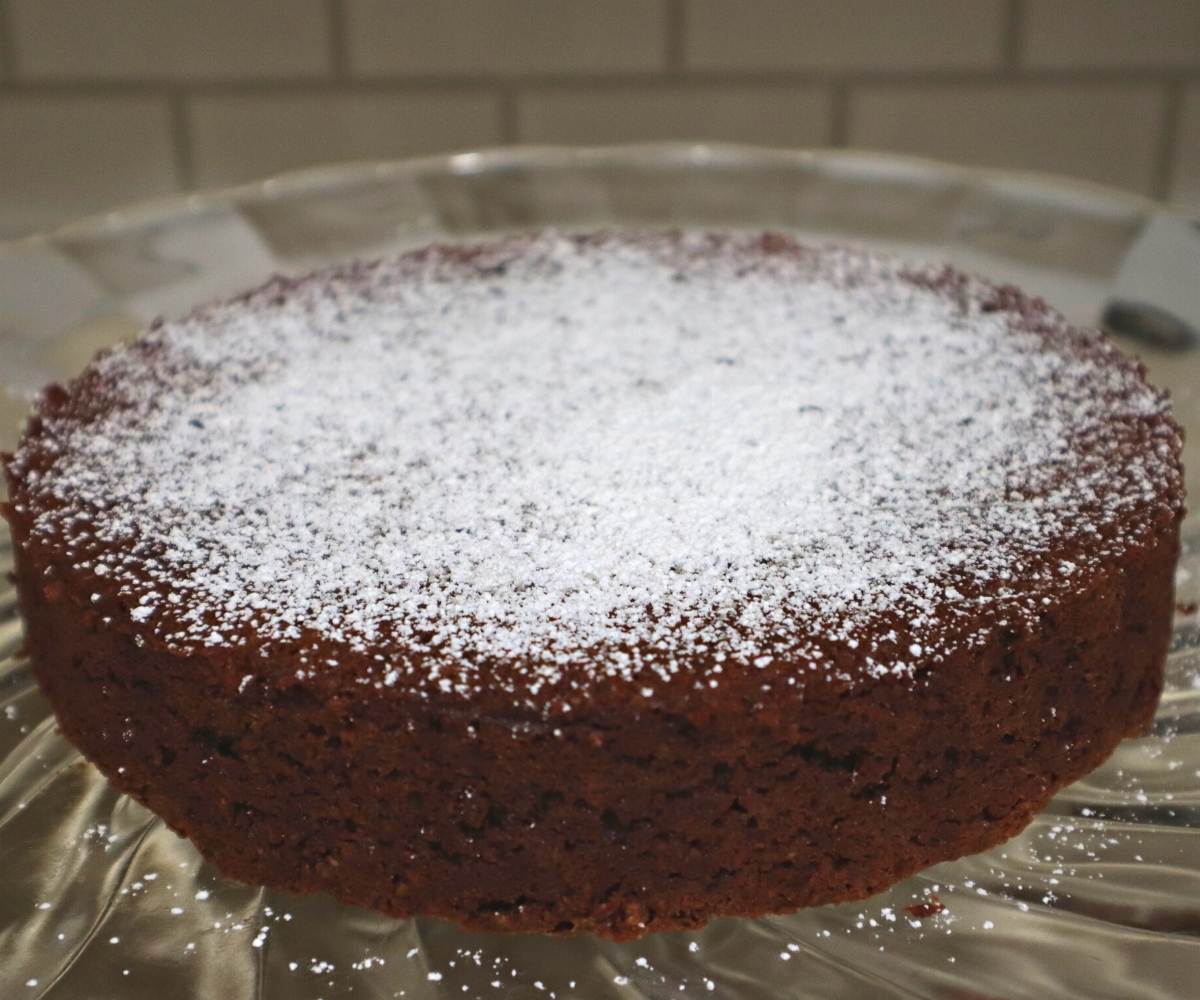 Leftover Egg Whites?
Make some meringues cookies. They'll look beautiful with your butter cookies on a festive cookie tray.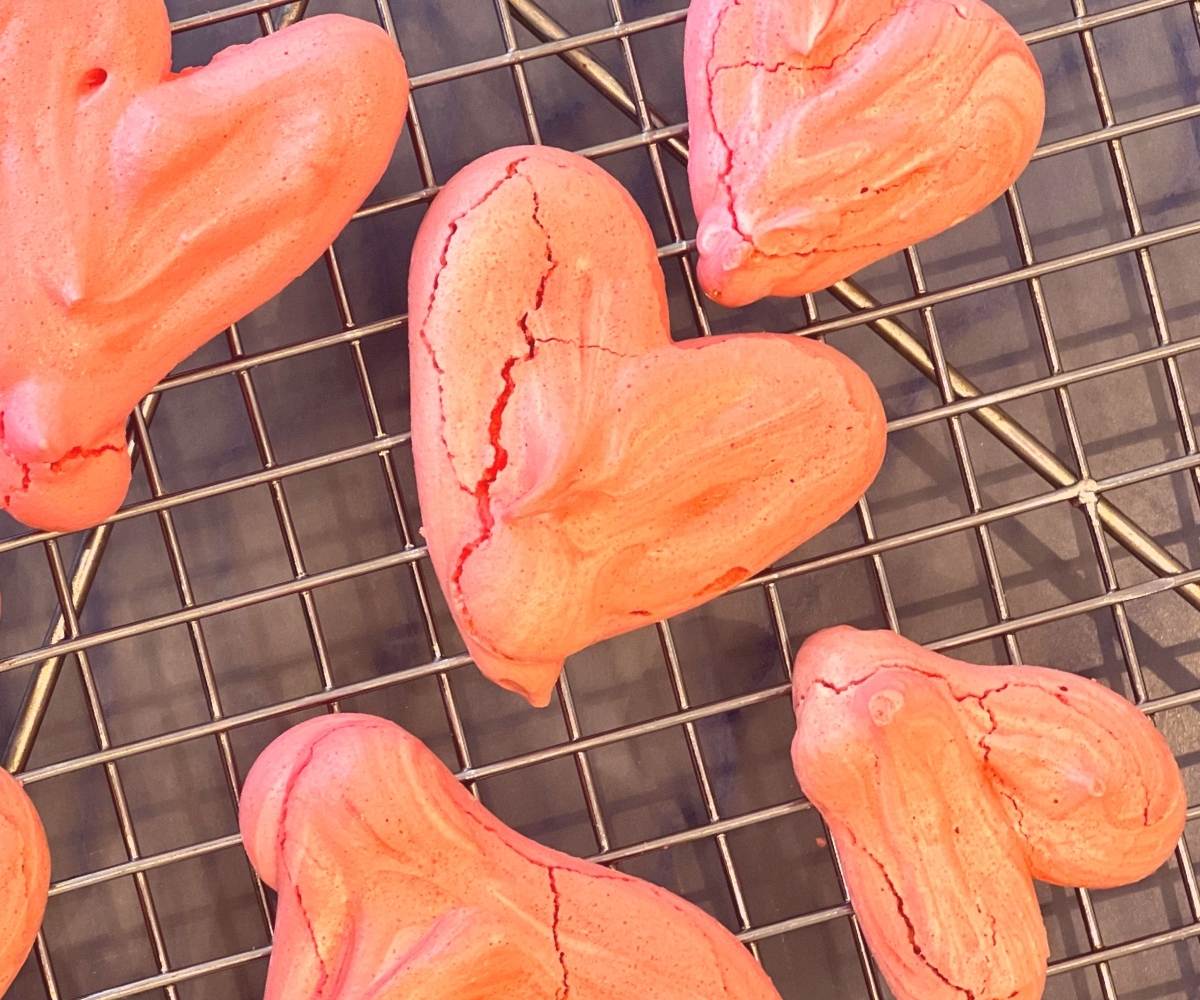 Substitutions and Messing About
These cookies are endlessly variable and customizable to your taste.
1) You can run the cookie dough through a cookie press to make interesting shapes (always nice if you're using these for a christmas cookie tray).
2) You can add maraschino cherries (cut in half) in place of the chocolate. Add the cherries before baking.
3) You can substitute white chocolate for the milk or dark chocolate.
4) You can add a bit of lemon or almond extract to the dough.
Cookies, Cookies, Cookies
Are you all cookies, all the time? Check these out.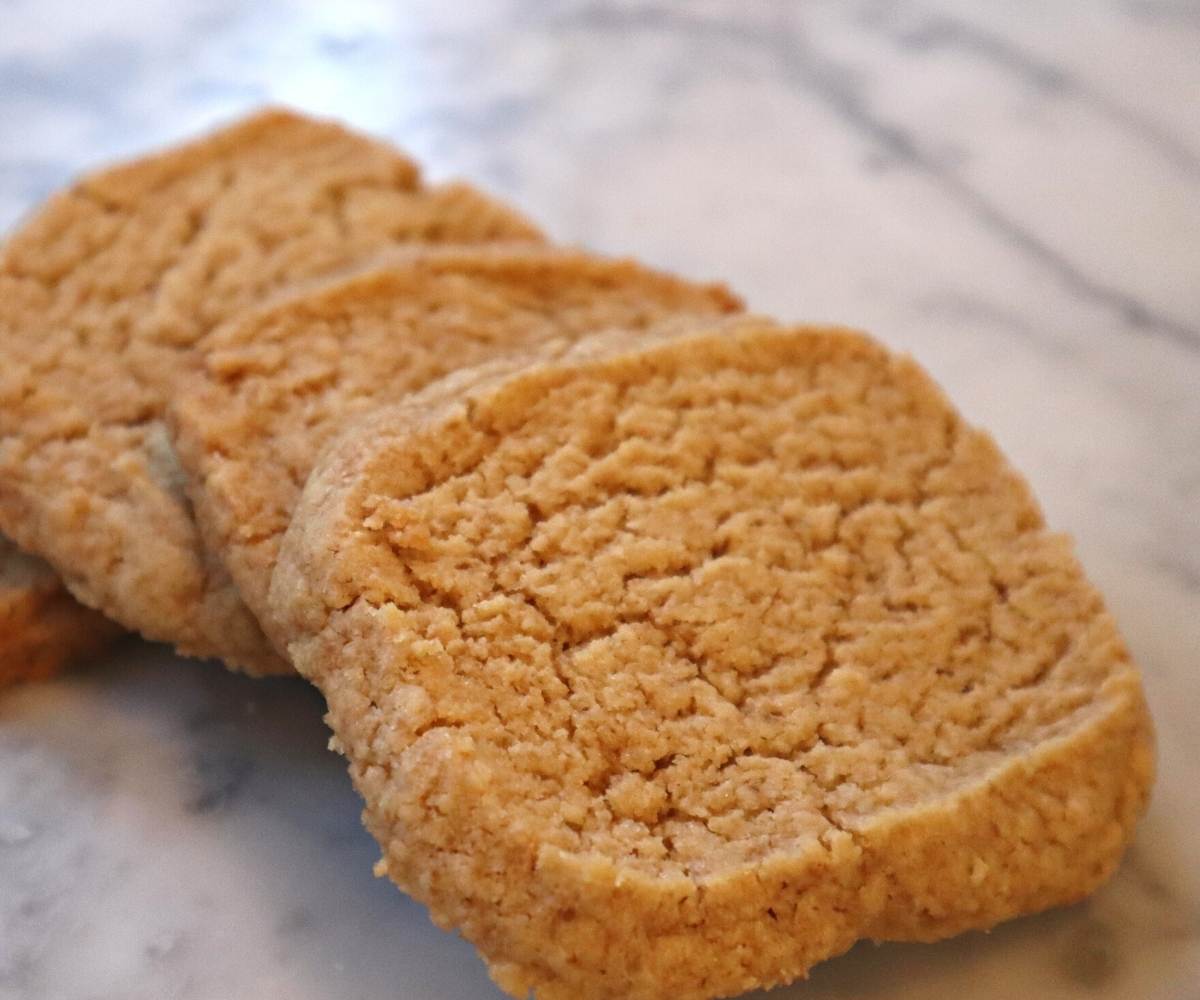 Useful Tools for Making this Italian Butter Cookie Recipe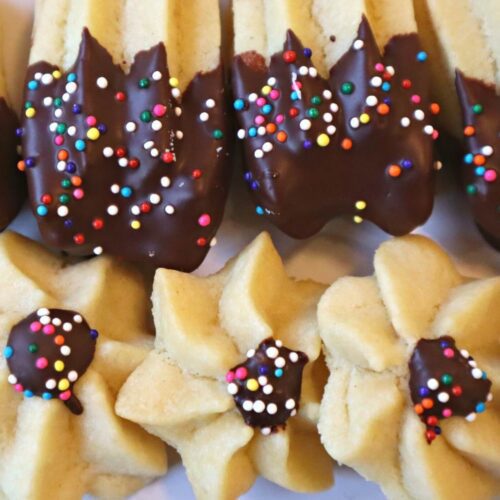 Best Italian Butter Cookie Recipe
These buttery cookies are so adorable that you'll forgive them for being inauthentically Italian.
Equipment
baking sheet

parchment paper

silicone baking mat

disposable piping bag

large star tip

small round tip
Ingredients
1

cup

unsalted butter at room temperature

2/3

cup

granulated sugar

1/4

tsp

salt

2

egg yolks

1

tsp

vanilla extract

2

cups

all-purpose flour

2

tbsp

milk + 1 tsp
To Decorate
1/4

cup

seedless raspberry jam or strawberry jam

6

oz

milk or dark chocolate

finely sliced

rainbow sprinkles
Instructions
Preheat oven to 350 F and line cookie trays with a sheet of parchment paper or silicone baking mat.

In a large bowl using an electric mixer, or in the bowl of a stand mixer fitted with the paddle attachment, cream the butter, sugar until light and fluffy.

Add the egg yolk and vanilla and beat on medium speed until well combined.

Sift the dry ingredients (flour and salt) into the butter mixture. Beat on low speed until large crumbles form.

Add the milk and mix well until a dough forms. The dough should not form a ball, but should be very sticky and have the consistency of a thick buttercream. If you stick your spatula in and pull it out, some batter should stick. If the dough is not sticking, add a little more milk.

Transfer the half of the dough to a large pastry bag fitted with a large star tip.

For the sandwich cookies, pipe the cookie batter into 2-inch long segments, leaving an inch and a half between each cookie. Use a sharp knife to neatly trim the edges.

For the star cookies, hold the piping bag vertically and squeeze until your star shape is about 1-inch in diameter. Use a 1/4 teaspoon or your finger to create a divot in the center of each cookie, so that you can pipe some melted chocolate in after baking.

Repeat with second half of dough.

Bake cookies in the oven until light golden brown on the edges, about 10-15 minutes.

Transfer to a wire rack to cool completely.

While the cookies cool, melt the chocolate in the microwave in a microwave-safe bowl.
To make the sandwich cookies:
Spread a thin layer of jam onto one side of each cookie. Dip one end of the cookie into melted chocolate and lay it on a piece of parchment paper. Add sprinkles over the top for decoration.
To make the star cookies:
Spoon the remaining melted chocolate into a piping bag with a small round tip. Pipe dots of chocolate into the little divot in each star cookie. Add some sprinkl
Notes
These homemade butter cookies keep well in an airtight container for several days.
Affiliate Disclosure: As Amazon Associates, we earn a small commission from qualifying purchases when you click on links embedded in this post.