We love the sweet-savory taste of oat flour so much that we developed this gluten-free oat flour pancake recipe.
Why Do We Love Oat Flour?
In addition to its delicious flavor, oat flour is considered a much healthier alternative to all-purpose flour. Wheat flour is typically heavily processed, whereas oat flour is made from whole oats, which contain the oat's endosperm, bran, and germ. This makes oat flour a great source of dietary fiber, antioxidants, minerals, and vitamin B. In addition, the soluble fiber found in oat flour increases the growth of good bacteria. This helps keep your digestive tract healthy.
You can often find oat flour in the grocery store, or you can make your own oat flour by grinding up uncooked oatmeal.
Pancaking About
These easy oat flour pancakes were inspired by our favorite South African Pancake (Pannekoek), which is a bit of a hybrid between the fluffy pancakes Americans love and a French crepe, since it is a little thicker than a crepe and contains a bit of baking powder to help it rise. This makes this oat flour pancake recipe especially easy to make.
Love pancakes? Here are a few other pancakes to tickle your fancy. And, if you're feeling scared, read up on our best pancake tips before you get started.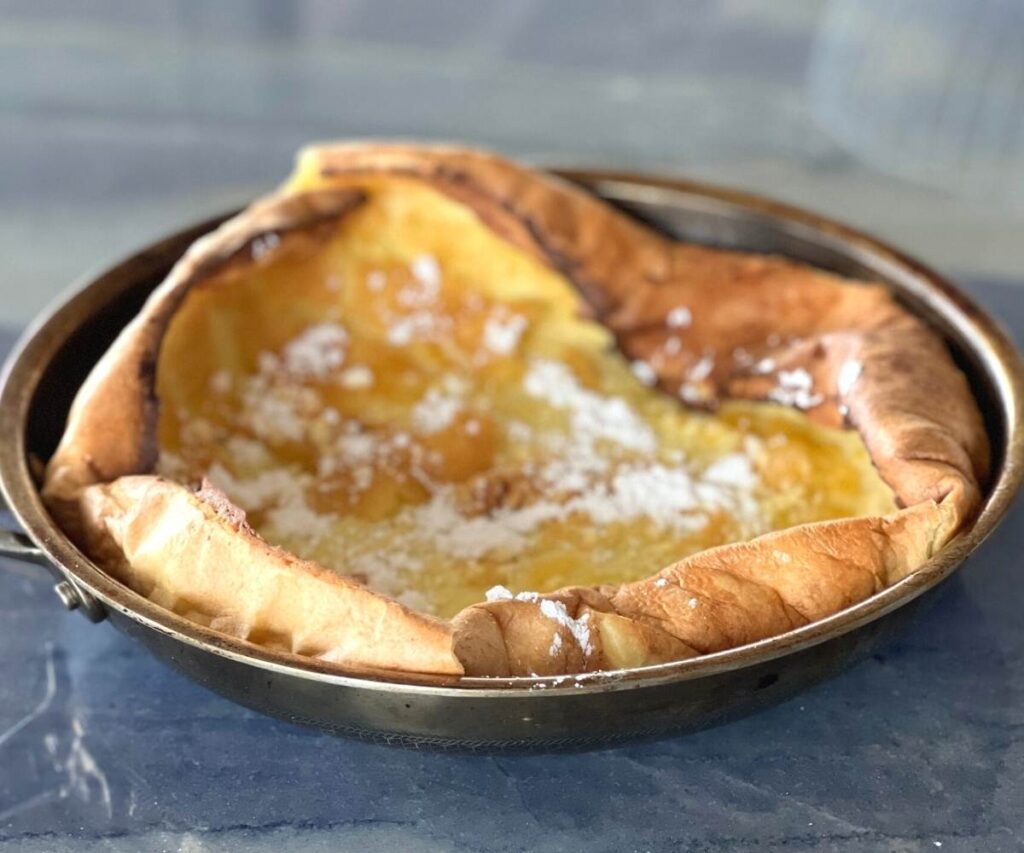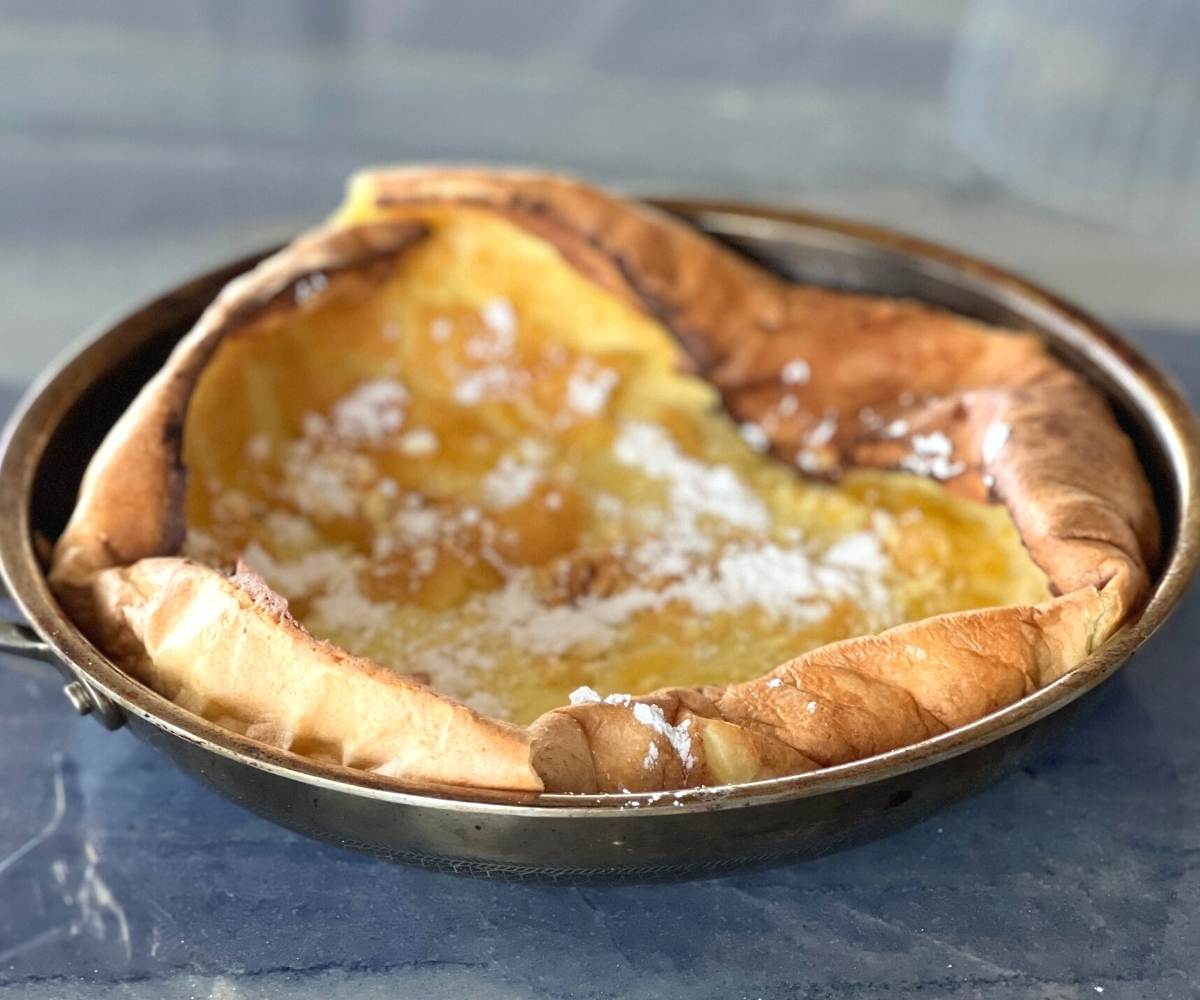 Useful Tools for Making this Oat Flour Pancake Recipe
Oat Flour Pancake Recipe
We love the sweet-savory taste of oat flour so much that we developed this gluten-free oat flour pancake recipe.
Equipment
food processor

nonstick skillet
Ingredients
1 1/4

cups

rolled oats or quick oats

you can replace this with 1 cup store-bought oat flour

1/2

tsp

salt

3/4

tsp

baking powder

2

large eggs

1

cup

milk

1

tsp

vanilla extract

3

tbsp

unsalted butter cooled to room temperature
Instructions
Start by making homemade oat flour. Place the oats in the bowl of a food processor or a high-speed blender, along with the other dry ingredients (salt and baking powder). Pulse until the oats are ground to a fine powder (aka flour-like consistency).

Add the wet ingredients (eggs, milk, vanilla extract, and melted butter) to the food processor and pulse until just combined.

If you are using store-bought oat flour, simply whisk all ingredients together in a medium bowl.

Place a large nonstick skillet over low-medium heat. Grease with additional butter or cooking spray.

Pour 1/4-1/3 cup of batter into the center of the pan. Immediately swirl the pan to coat the bottom with a thin layer.

Once small bubbles begin to form across the entire surface of the pancake, and the bottom is starting to turn golden brown, flip and cook the other side. Cook until just golden, roughly 30 seconds to 1 minute. Repeat with the remaining batter.

Serve with your favorite toppings — fresh fruit or peanut butter and ripe bananas for a healthy breakfast; or lemon juice and sugar, a drizzle of maple syrup, or chocolate chips for a slightly more decadent meal. Bonus points for enjoying your oat pancakes with an oat milk latte.
Notes
If you are making these pancakes for a crowd, you can use parchment paper to make a big stack and keep the pancakes from sticking together.
Any unused batter will keep in an airtight container for several days, unless your milk and eggs were on the brink of expiration.
Affiliate Disclosure: As Amazon Associates, we earn a small commission from qualifying purchases when you click on links embedded in this post.