This recipe relies on malted milk powder to deliver sweet, rich flavor and golden brown waffles with an extra crunchy exterior.
A Short History of Malted Milk Powder
The Horlicks brothers invented malted milk powder in 1873. They had emigrated from England to Wisconsin. Malted milk consists of a grain, typically barley, that has been sprouted and quickly dried. The grain is ground up and then combined with dried milk. The Horlicks brothers initially marketed malted milk as a supplement for infants. However, over time, its nutty flavor and crunchy texture came to be appreciated in other forms, including particularly candy, like malted milk balls.
OK, I Nailed the Waffles. Now What?
Wondering what toppings are the perfect addition to your delicious golden-brown waffles? Here are a few of our favorites:
Maple syrup
Melted butter
Fresh fruit
Fruit compote
Whipped cream
Ice cream
Waffle FAQs
Can I store my waffles? Yes! You can freeze cooked waffles and then revive them in the toaster whenever you're ready to eat them.
Can I store waffle batter? As long as your eggs and milk weren't on the brink of expiry, you can store waffle batter in the refrigerator for several days and cook it as you see fit.
Why are you making me beat egg whites? I already had my workout this morning. The purpose of the egg beating is not solely to enhance your biceps. The egg whites play a crucial role in making the waffles fluffy.
Waffling About?
Did this recipe awaken a latent waffle-monster inside you? Here are some other ideas for great waffle recipes so that you can enjoy a lot of waffles.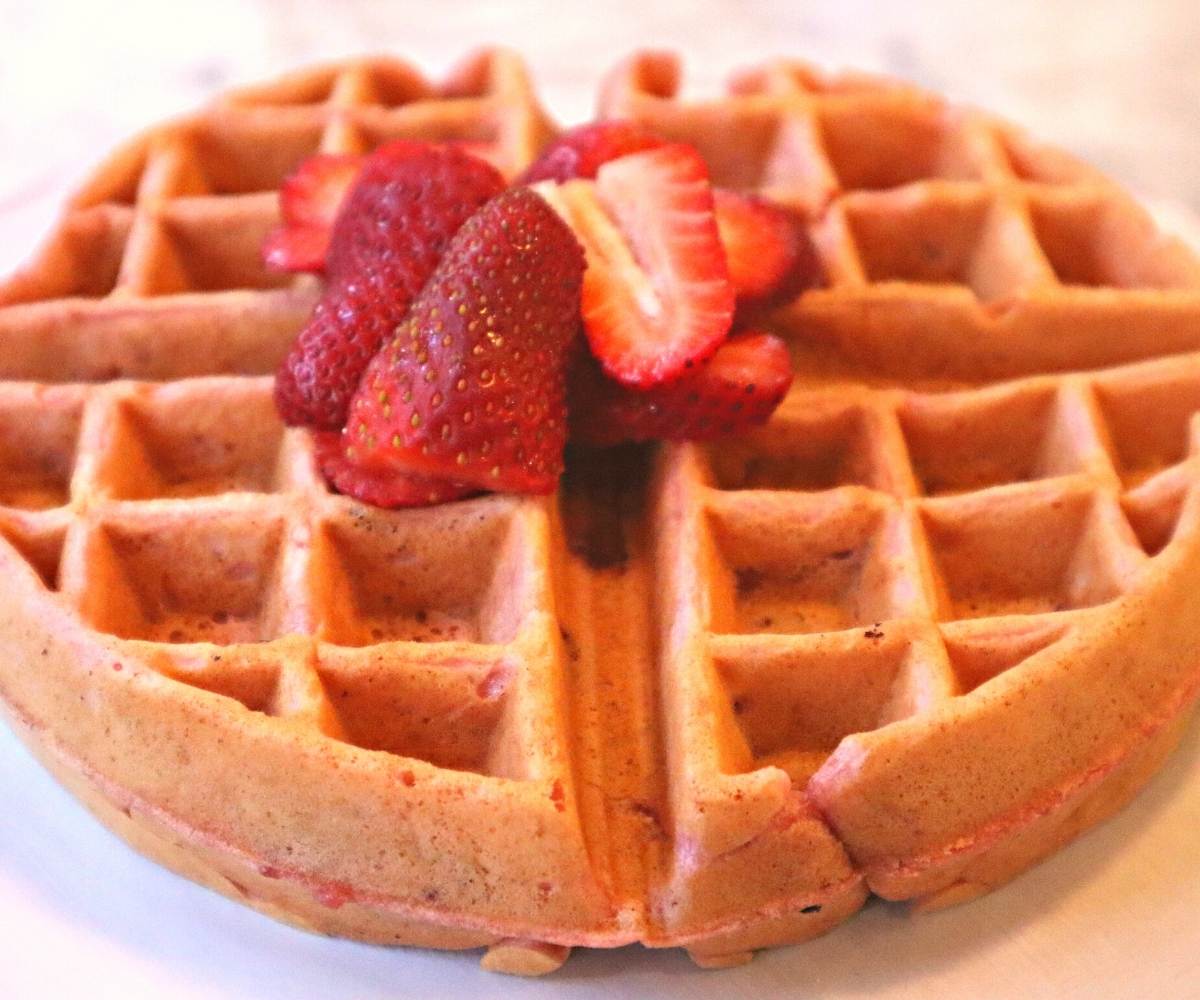 Useful Tools For Making This Malted Waffle Recipe
These two waffle makers were the winners in our waffle-maker-off.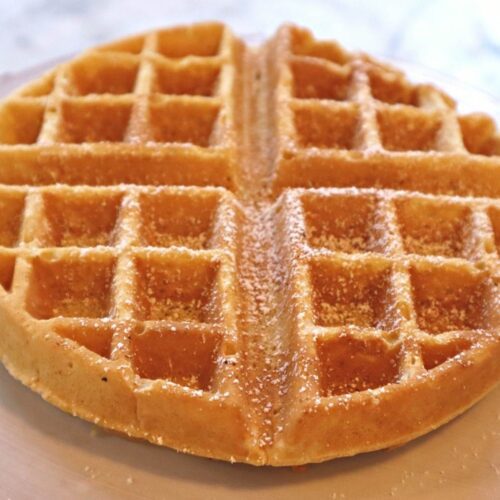 Malted Waffle Recipe
Ingredients
1 1/2

cups

cake flour

2 1/2

tsp

baking powder

3

tbsp

malt powder

1/2

tsp

kosher salt

3

large eggs

1/4

cup

unsalted butter

melted

1 1/2

cups

whole milk

Cooking spray
Instructions
If you are waffling for a crowd, preheat your oven to 150 F to keep waffles warm while they wait to be served.

Fire up your waffle iron (make it a mickey mouse waffle maker if your going for the full disney parks experience). This recipe is quick, and the fluffy egg whites won't stay aerated long, so make sure your waffle iron is ready in time!

Sift the dry ingredients (flour, baking powder, malt, and salt) into a large bowl. Set aside.

Separate the egg whites from the egg yolks. Place the yolks in a medium bowl and the whites in a separate bowl.

Add the melted butter and milk to the egg yolks and whisk to combine.

Pour the wet ingredients into the flour mixture and whisk to combine.

Use a hand mixer or some bicep muscles to whip the egg whites until soft peaks form.

Gently fold the egg whites into the egg yolk and flour mixture.

Spray your hot waffle iron with cooking spray and ladle in enough waffle batter (follow the instructions for your waffle maker on batter quantity) to make a waffle.

Eat immediately for optimum fluffy texture, or keep warm in the preheated oven.
Affiliate Disclosure: As Amazon Associates, we earn a small commission from qualifying purchases when you click on links embedded in this post.