This cinnamon waffle recipe is our hands down favorite breakfast. The cinnamon gives it an extra cozy, warm flavor.
Coziness = Happiness?
Denmark and Sweden consistently rank among the happiest countries in the world. Some might argue that this is because they have excellent social services – universal health insurance, free education, and paternity leave. Others argue that high taxes and high levels of social services decrease social inequity, leading to greater wellbeing across society. Wow, we're getting way out in left field for a baking blog.
But, is there more to happiness? We would like to make a case that their happiness is in fact more closely related to the way both cultures embrace the concept of "hygge," which loosely translates to coziness and warm contentment. If ever there was a food that by its very nature channels hygge, it's these cinnamon waffles. So, grab your waffle iron, bake up a batch of fluffy waffles, and imagine how much happier you might be if you, too, familiarized yourself with this amazing concept (and had access to free daycare and a year of paid maternity leave).
Waffling About
Still not feeling cozy after making this cinnamon waffle recipe? Here are some more delicious waffles to tempt you into warm contentment. If these different recipes don't convince you that waffles make the world go round, we don't know what might.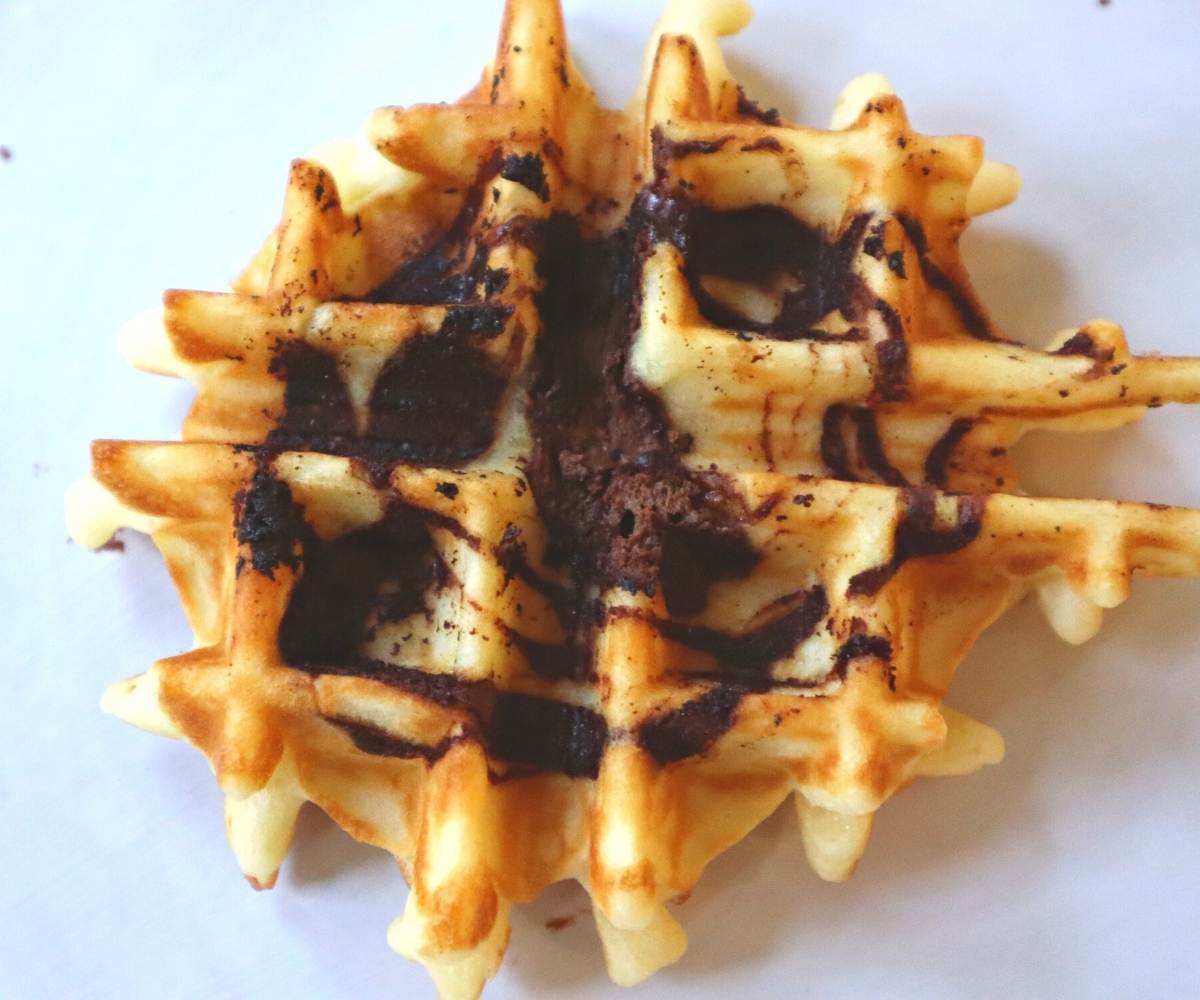 Serving Suggestions
Because these cinnamon waffles get a sweet kick from the sugar and cinnamon spice, they don't need anything extra, like maple syrup, to be supremely delicious. Some fresh berries, however, are always a welcome addition.
Waffle Maker Questions
Have burning waffle questions in addition to the obvious — what are the best waffles? Here are some answers to some of our most frequently asked questions about waffle makers.
Spoiler alert: Here are our favorite two waffle makers:
To Brunch, Or Not To Brunch; What About the Next Brunch?
Did this waffle recipe awaken your inner brunch fiend? No worries, we hare happy to share a favorite brunch recipe and delicious breakfast recipe or two, or three. Some other great options would include our favorite homemade cinnamon roll, and here are a few other favorite breakfast foods to start your day off right (including a little something should you, god forbid, be more of a pancake person):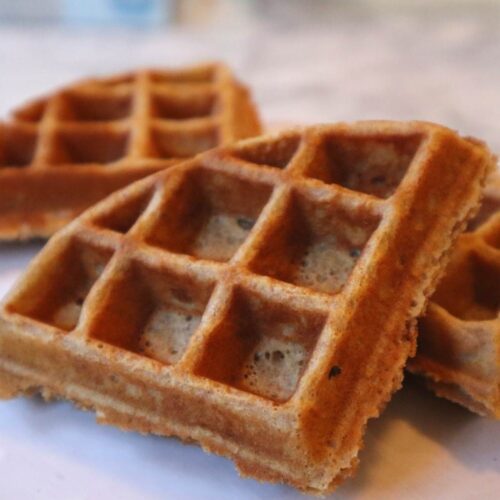 Cinnamon Waffle Recipe
This cinnamon waffle recipe is our hands down favorite breakfast. The cinnamon gives it an extra cozy, warm flavor.
Ingredients
3/4

cup

all purpose flour

1/4

cup

cornstarch

1

tbsp

white sugar or light brown sugar

1/2

tsp

baking soda

1/2

tsp

salt

1

tbsp

cinnamon

1

cup

buttermilk

1/3

cup

vegetable oil

1

large egg at room temperature
Instructions
Fire up your belgian waffle maker.

Sift together the dry ingredients into a large bowl. Stir the wet ingredients into the flour mixture until just combined.

Once your belgian waffle iron is heated, spray waffle iron with nonstick cooking spray. Fill your waffle iron with waffle batter according to manufacturer's directions (ours requires about a cup of batter).

Cook the waffles until your waffle timer goes off, and waffles are golden brown.

Eat immediately if possible. These crispy waffles won't stay that way for long.
Notes
If you insist on making these for a crowd, preheat your oven to 150F and keep warm on a wire rack placed in the warm oven.
To store leftover waffles, freeze on a baking sheet, then store in a freezer bag. Remove from ziplock bag and revive in a toaster oven for a quick and easy midweek scrumptious breakfast.
Have leftover batter? The rest of the batter can be stored in an airtight container for several days, assuming that neither your buttermilk, nor your eggs, were close to their expiration date.
Affiliate Disclosure: As Amazon Associates, we earn a small commission from qualifying purchases when you click on links embedded in this post.