This Ube Mochi pancake recipe has a mildly sweet Ube flavor, vibrant purple color, and a slightly chewy texture. The perfect breakfast treat!
A Very Short History of Ube Mochi Pancakes
In Spring 2020, perhaps in a good-faith bid to cheer up Americans suffering through the depths of the pandemic, or perhaps as a follow-up to their wildly popular Ube ice cream whose purple hues made Instagram waves throughout 2019, Trader Joe's introduced an Ube Mochi Pancake Mix. Regardless of the motive, the Trader Joe's Ube mochi pancake mix was an instant hit and bloggers have been working tirelessly to replicate the recipe from scratch. After all, who wouldn't prefer their breakfast delightfully violet and mildly sweet?
All About Ube
Ube is a purple-fleshed yam native to the Maritime Southeast Asia. To spare you the agony of googling what Maritime Southeast Asia is —it is the series of archipelagos located in Southeast Asia, including modern day Philippines, Borneo among many others. Archaeologists found yam remnants among 40,000 year old remains in caves in Borneo. Hence, it has long been a staple ingredient for inhabitants of this region. Today, ube is a star ingredient in Filipino cooking and baking, either in its yam form (boiled), or as a paste or extract. Its mildly sweet earthy flavor and beautiful purple color make it an excellent addition to treats or all kinds from more traditional halo-halo and ube halaya to fusion cuisine like Ube donuts and, in our case, pancakes. Although ube can be confused with purple sweet potatoes and taro root, ube's texture and flavor profile are quite distinct.
More Ube Please!
Did you try and love these pancakes?
If so, you might also enjoy our favorite Ube Flan Cake.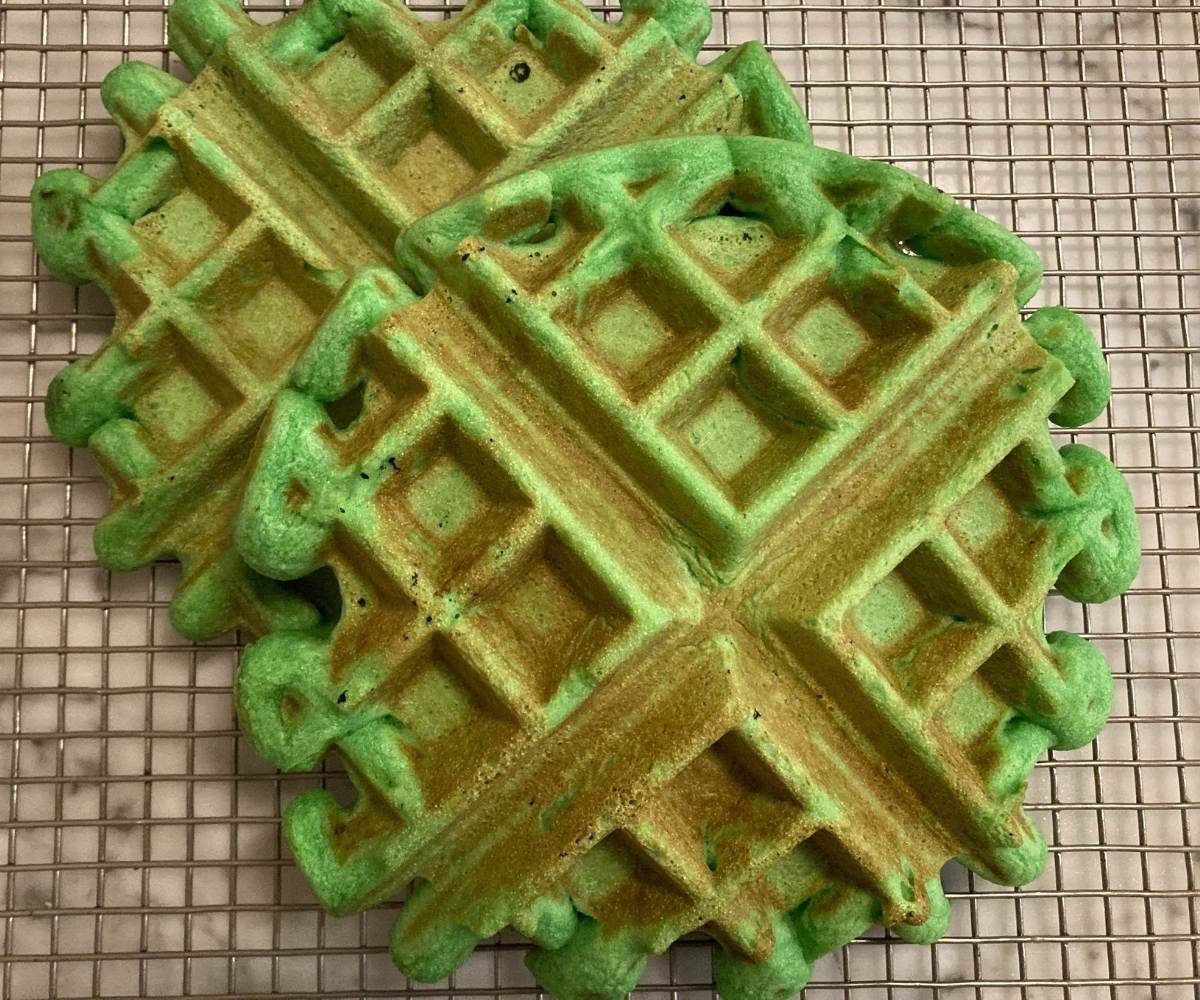 A similar (although lighter flavor) to Ube is Pandan – check out these Pandan Waffles!
What is Mochi?
Mochi refers to the inclusion of Mochiko, or sweet glutinous rice flour. Mochi rice flour is made by pounding down grains of sweet glutinous rice. It thus differs in flavor and texture from regular rice flour, which is made by grinding down long grain rice. It naturally contains no gluten and will give your finished product a slightly sweet and chewy texture. In Japan, mochiko often appears in mochi – a pastry consisting of a glutinous rice paste surrounding a sweet center. Elsewhere in Southeast Asia, mochi-based treats are steamed (sometimes in banana leaves, in the Philippines) or baked.
More Mochi, Please!
Love the flavor and texture of Mochi? Check these recipes out!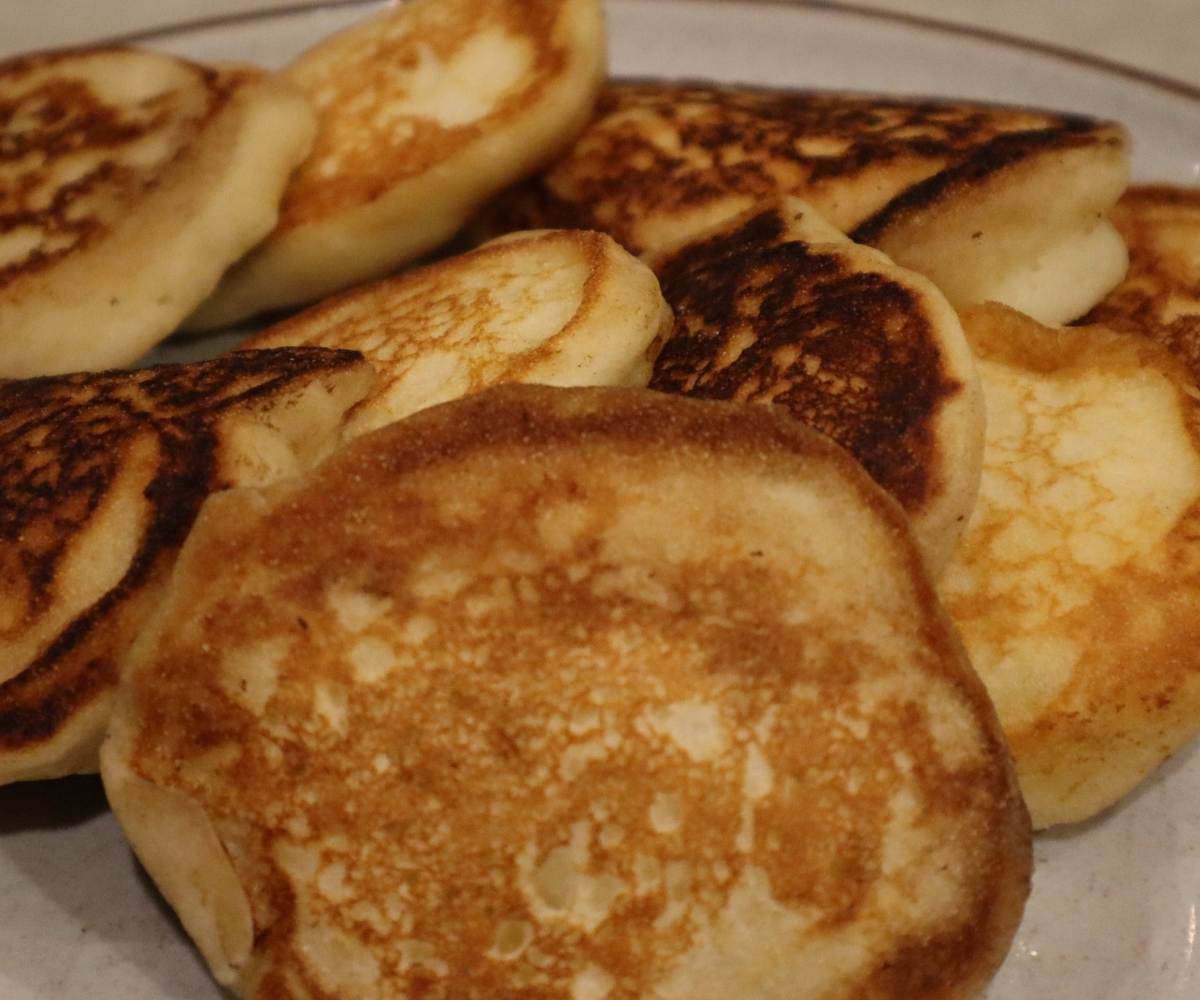 Pancakes, Pancakes, Pancakes!
Here because you just can't get enough pancakes? Check out our best pancake tips, our analysis of key differences between pancakes and waffles, as well as some of our favorite pancake recipes:
Can I Store My Ube Mochi Pancake Mix?
Yes! This pancake mix will keep well in an airtight container in your refrigerator for several days, assuming they you did not use eggs on the brink of expiration. The egg whites will deflate, however, so pancakes made on the second or third day will be noticeably flatter.
Our Favorite Toppings
These breakfast favorites are naturally sweet, so won't need maple syrup. They are nice with a side of fresh fruit or some gently sweetened whipped cream if you're feeling ambitious.
Useful Tools for Making this Ube Mochi Pancake Recipe
Ube Mochi Pancake Recipe
These ube mochi pancakes are lightly sweetened, vibrantly purple, and a little bit chewy. Yum!
Ingredients
1/2

cup

all-purpose flour

1/2

cup

sweet glutinous rice flour

(aka mochiko, or mochi flour)

1

tsp

baking powder

1/2

tsp

baking soda

1

tsp

cinnamon

2

tbsp

butter

melted

2

tbsp

sugar

1

large egg

1

tsp

ube extract

1/2

cup

coconut milk

1/2

cup

water
Instructions
Sift together the to combine Mochi flour, all purpose flour, baking powder, salt, and sugar, into a large bowl. Use a wire whisk to thoroughly mix.

Separate the egg, placing the whites in a separate bowl.

Make a well in the center and combine egg yolk, coconut milk, water, Ube flavoring, and melted butter.

Stir the wet ingredients into the dry ingredients.

Place a 12 inch skillet on the stove on medium-low heat. While the skillet heats, beat the egg whites to soft peaks. Gently fold the egg whites into the Ube pancake batter.

Coat the frying pan with a little oil spray. Spoon a quarter cups of the mix into the frying pan to make each pancake. Pour 1 tbsp of water into the pan and cover the pan. Let cook 2 minutes until bubbles form throughout the surface of the pancake and the edges are fully set.

Flip the pancakes and let cook an additional 2 minutes.

Remove from heat and serve immediately as the hot air puffing up the pancakes will begin escaping almost immediately.
Affiliate Disclosure: As Amazon Associates, we earn a small commission from qualifying purchases when you click on links embedded in this post.