This sour cream waffle recipe will elevate your waffle experience. The addition of sour cream gives these waffles an extra tender texture and delicious tang.
About this Norwegian Sour Cream Waffle Recipe
In Norway, waffles are typically eaten in the afternoon as a snack, perhaps after a strenuous trek through the frozen woods or some other wintry-sounding activity. Waffles are a core element of Norway's extensive hygge (coziness) culture. Norwegian sour cream waffles are quite a bit heartier than their American counterparts, with sour cream included in the batter, and a sour cream and jam topping. Like their Swedish counterparts, these waffles are typically made in a thinner heart-shaped waffle iron (as opposed to the deep pockets of the Belgian waffle maker we generally use in America).
Thankfully for Norwegians abroad, the Norwegian Seamen's Church has taken on the responsiblity of ensuring that they will never be without their beloved waffles. Each of the 30-odd churches around the world has a cafe where homesick Norwegians (or curious non-Norwegians) can sample a waffle, drink some coffee, and read a Norwegian-language newspaper.
Waffling About
Love waffles? Here are a few of our other favorite waffle recipes.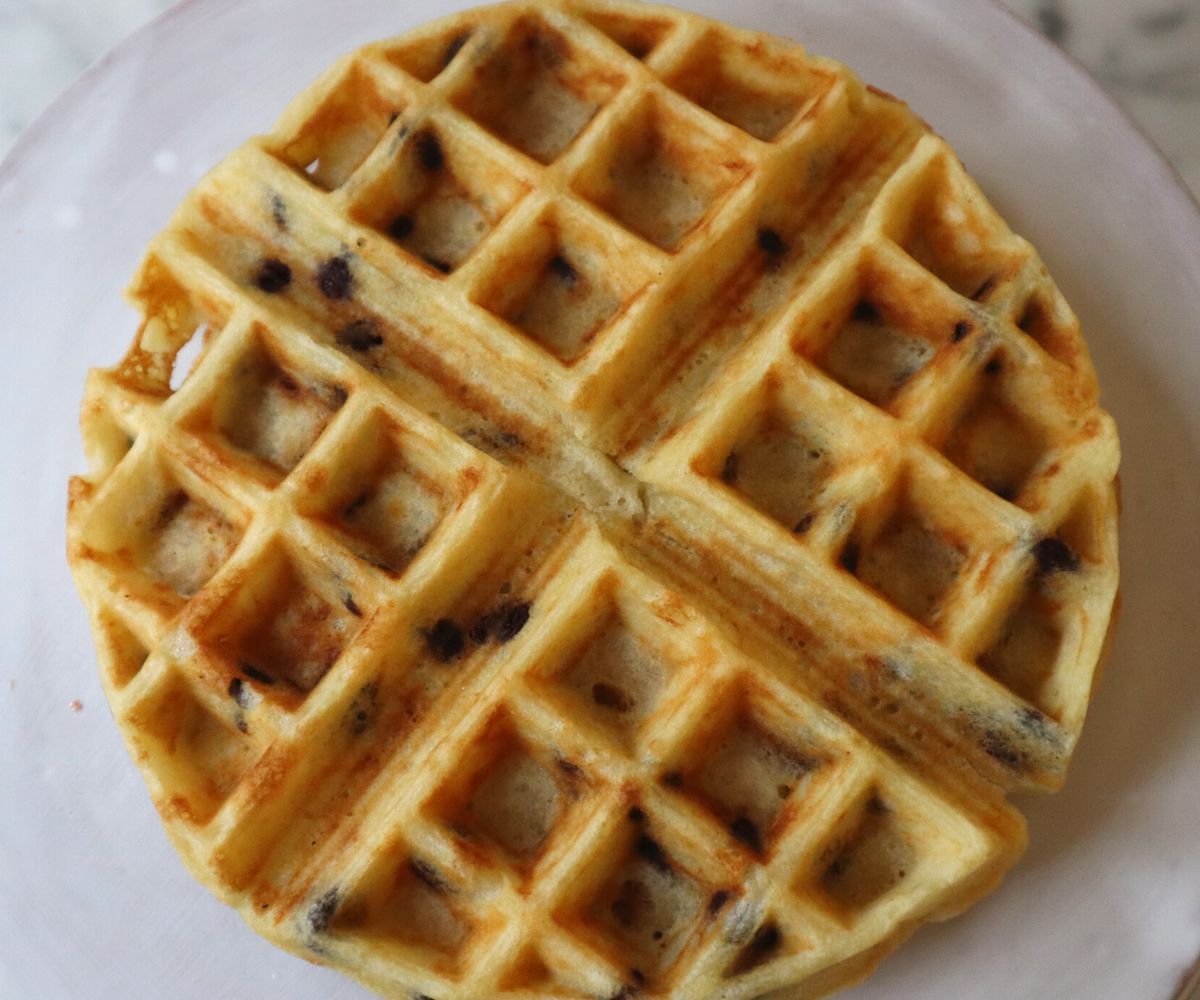 Can't decide between waffles and pancakes? Read our Waffles vs. Pancakes: An Epic Breakfast Battle to help with your decision-making. And, here are a few of our top pancake choices to make the decision even harder…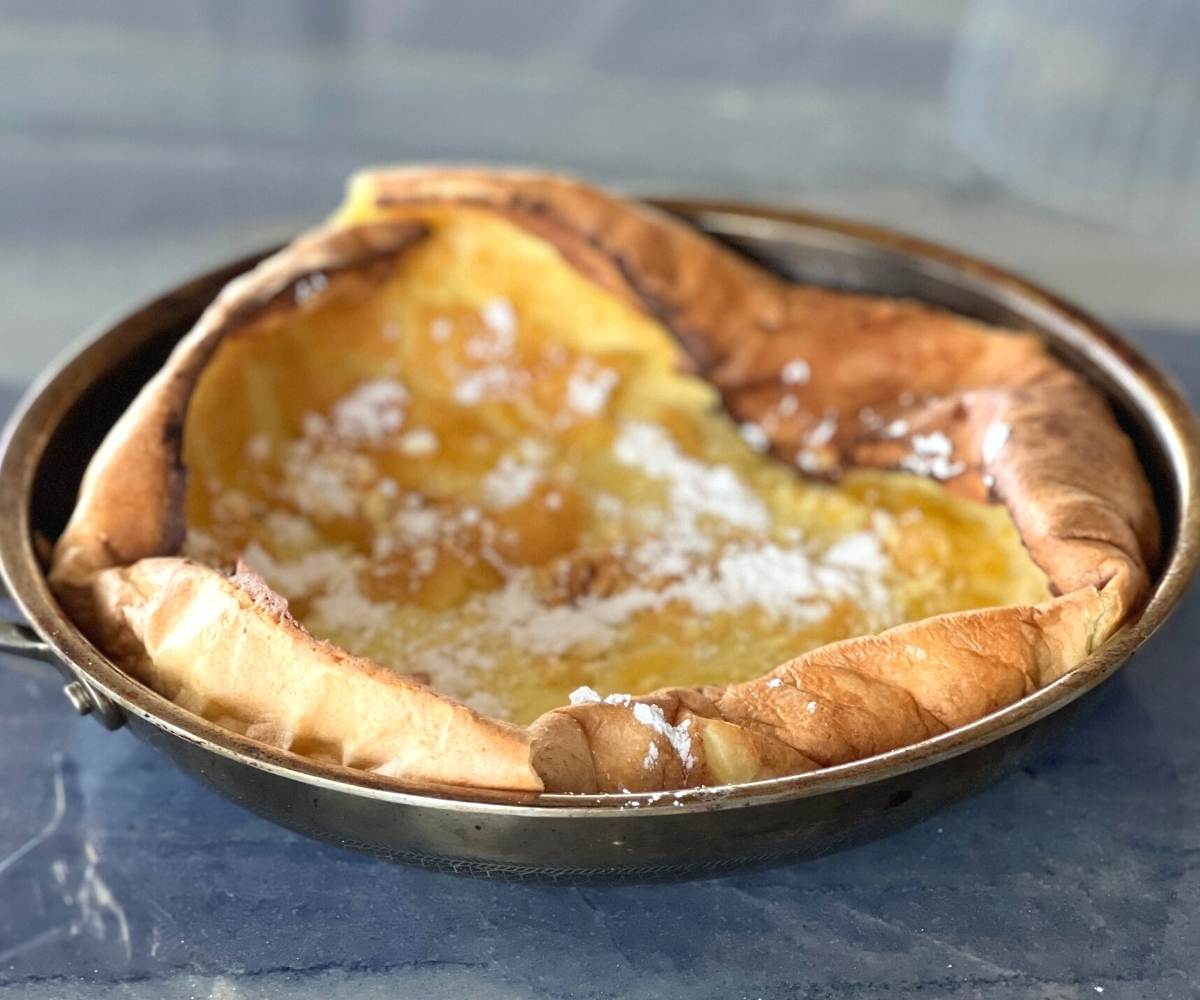 If you're opting for waffles, you'll definitely need a waffle maker. Read all about how to decide which one to buy here or, spoiler alert, just pick from these two options:
Norwegian Sour Cream Waffle Recipe
This sour cream waffle recipe will elevate your waffle experience. The addition of sour cream gives these waffles an extra tender texture and delicious tang.
Ingredients
5

large eggs

1/2

cup

sugar

1

cup

all-purpose flour

1

tsp

salt

1/2

tsp

cardamom

1

cup

sour cream

4

tbsp

melted unsalted butter
Toppings
1

cup

sour cream

1

cup

of fresh fruit or fresh berries

1/2

cup

strawberry jam
Instructions
Heat waffle iron and let it heat up while you prepare the waffle batter.

In the bowl of a stand mixer, using the whip attachment, or in a large mixing bowl using a whisk or electric mixer, whip the eggs with sugar until light and fluffy (roughly 5-8 minutes). Since this waffle recipe contains no chemical leavener, you're counting on the air you're incorporating into the eggs to make your waffles nice and fluffy.

In a separate bowl, sift the dry ingredients (flour, salt, cardmom).

Using a rubber spatula, fold half of the dry ingredients into the egg mixture. Fold in the sour cream. Finally, fold in the remaining half of the flour mixture. Gently stir in the melted butter.

Spray the waffle iron with non-stick cooking spray and pour in enough to fill the mold (roughly 1 cup of batter in the case of our waffle iron). Cook the waffles according to the manufacturer's directions until golden brown. Top hot waffle with sour cream, drizzle with jam, and sprinkle with fresh fruit. Serve immediately to avoid a soggy waffle. Continue until all remaining batter is used up.
Affiliate Disclosure: As Amazon Associates, we earn a small commission from qualifying purchases when you click on links embedded in this post.